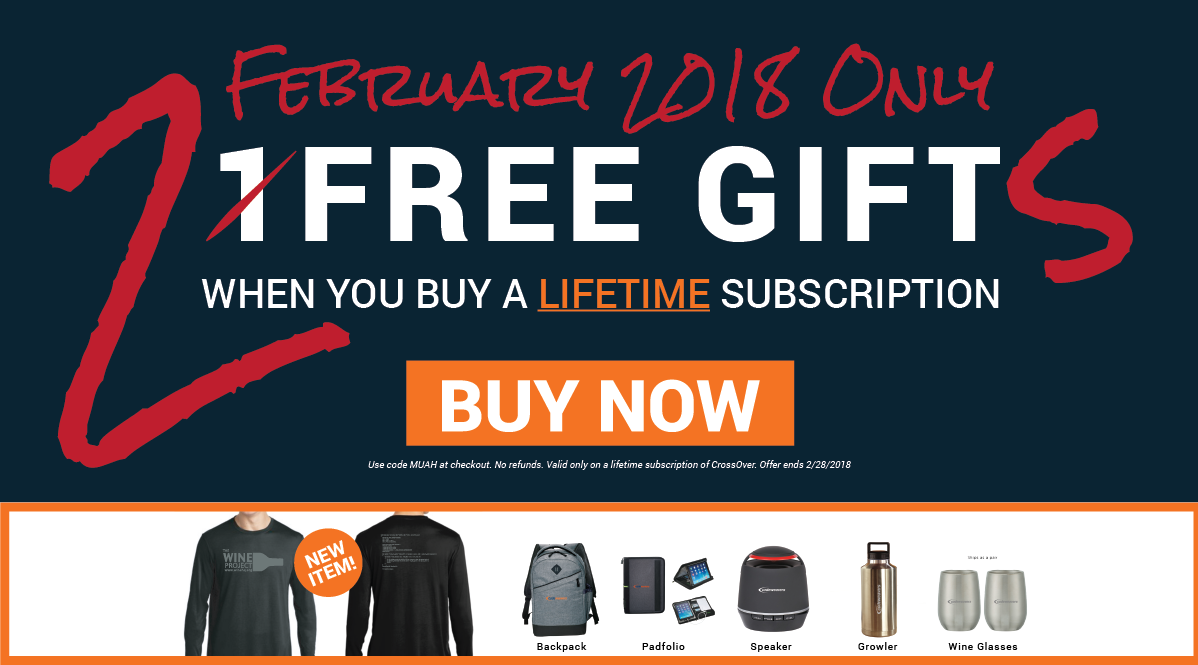 Lifetime Subscription Includes:
Full Version
No Renewal Fees
Free Upgrades for Life
Unlimited Email Support
Unlimited Phone Support
Exclusive CodeWeavers Swag
The warm fuzzy feeling that your contributed to the Wine Project
For Mac
Don't dedicate gigabytes of hard drive space by installing a Windows operating system on a virtual machine. Don't reboot to switch between native mac software and Windows software. CrossOver Mac, a 90 MB download, efficiently takes up only the amount of space your Windows programs requires and doesn't requite you to reboot.
For Linux
Requiring less than 150 MB of free space (depending on your Linux distro), CrossOver Linux doesn't have the overhead of a Windows operating system like a virtual machine which means you don't have to dedicate gigabytes of hard drive space. Allowing you to efficiently run the Windows software you need on Linux with CrossOver.
Please Wait...
eyJjYXJ0IjowLCJ0enMiOi02LCJjZG4iOiJodHRwczpcL1wvbWVkaWEuY29kZXdlYXZlcnMuY29tXC9wdWJcL2Nyb3Nzb3Zlclwvd2Vic2l0ZSIsImNkbnRzIjoxNTE3NTAzNDk0fQ==