All too often the release of a Linux distribution leaves CrossOver broken and we are left scrambling to find a quick fix for our customers. Fortunately for us, Ubuntu 14.10 is truly Utopic. CrossOver 14 runs right out of the box and supported Windows applications like
Hearthstone
run seamlessly.
For Ubuntu 14.10, we ran through the two most popular spins (Unity and Gnome) and found no glaring issues. Here is a quick guide on how to get Hearthstone running on Utopic Unicorn with CrossOver.
1.) Download the latest version of CrossOver from our site.
Installing CrossOver 14 on Unity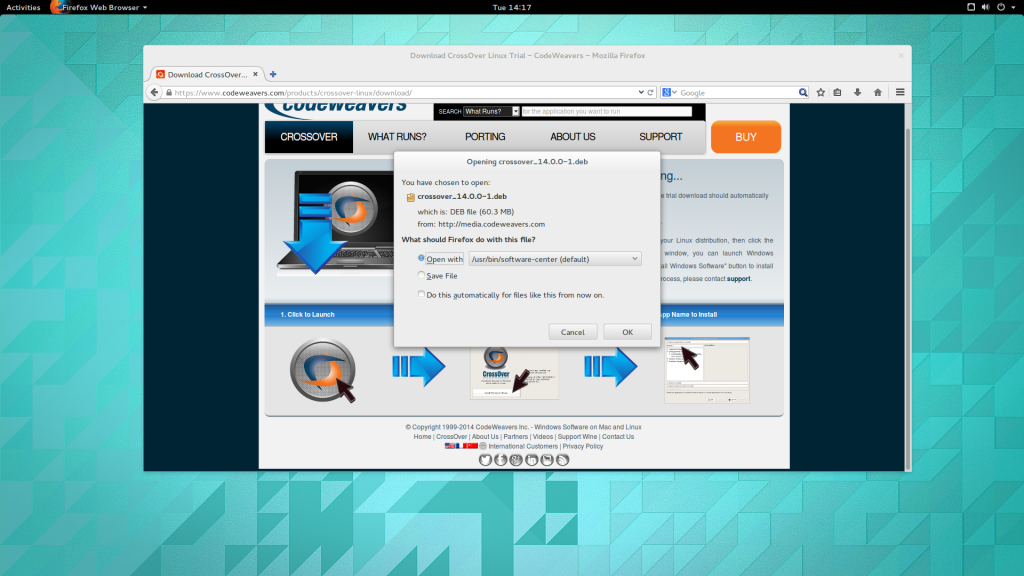 Installing CrossOver 14 on Gnome
2.) Let the Ubuntu Software Center install CrossOver.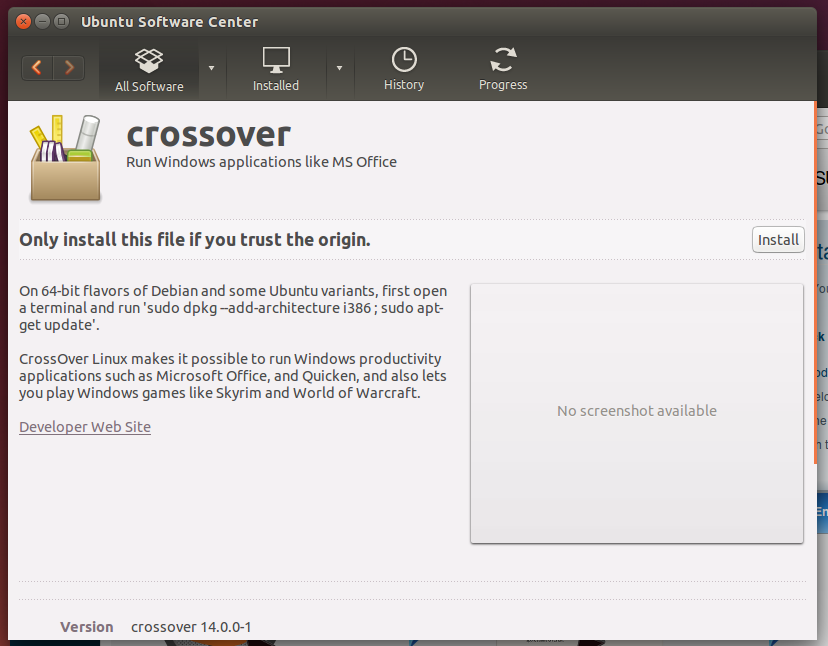 3.) Locate CrossOver and launch.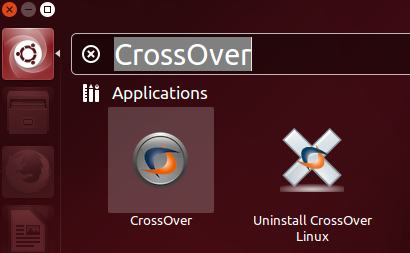 CrossOver 14 launching in Unity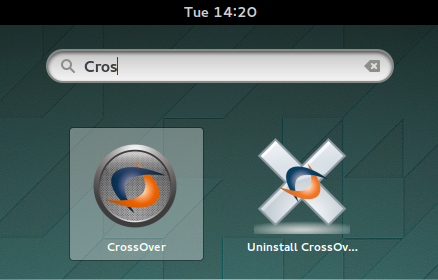 CrossOver 14 launching in Gnome

4.) CrossOver will resolve any packages it needs for the first run.

Unity

Gnome
5.) Click to "Install Software" and choose Hearthstone. CrossOver will automatically resolve any additional packages the app needs.
6.) Install Hearthstone.
7.) Finally, play!
About Caron Wills
Caron has been working in the computer software industry for over 10 years. She joined
CodeWeavers in 2008 and became the Quality Assurance Manager for CodeWeavers in 2009. Contact Caron at caron@codeweavers.com and learn more about her professional accomplishments on LinkedIn.
About CodeWeavers
Founded in 1996 as a general software consultancy, CodeWeavers focuses on the development of Wine – the core technology found in all of its CrossOver products. The company's goal is to bring expanded market opportunities for Windows software developers by making it easier, faster and more painless to port Windows software to Mac and Linux. CodeWeavers is recognized as a leader in open-source Windows porting technology, and maintains development offices in Minnesota, the United Kingdom and elsewhere around the world. The company is privately held.
The following comments are owned by whoever posted them. We are not responsible for them in any way.