So, we've been messing around a lot with Google's A/B testing tools on our website lately. Like, a
lot
. This toolset allows us to "test-drive" alternative versions of our site for a select audience of live customers, and see which option puts more money in the bank. I like A/B testing. It paid for our new margarita machine, so what's not to like? It's intellectually intriguing, too, because sometimes very subtle changes in copy, or images can have an impact on how users interact with the site. For instance: people like pictures of people, not product boxes. So we've learned a lot, which has also been really cool.
And also sort of depressing.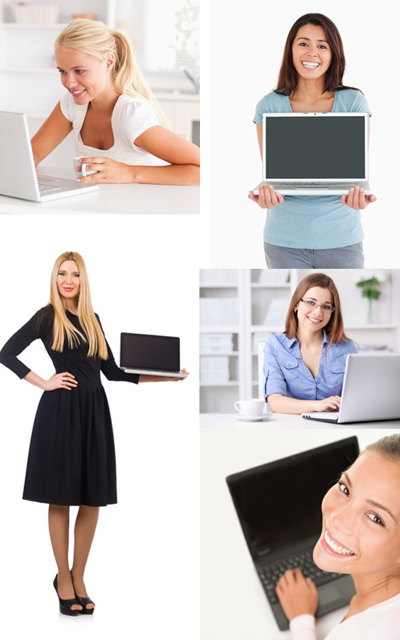 Here's one of those depressing facts: men don't like buying software from women. In the course of several months' testing, we've been comparing how images of men and women perform when placed on commerce-related pages on our site. Thus far, images of men have universally out-performed those of women. Two of the experiments showed differences in conversion rates of 20% and 45%. Granted, the sample set wasn't super huge, but still: that's a
big
gap.
We've gone for any number of different female looks, from downright beautiful, to tomboy-ish, to sassy, to cute. Blondes, redheads, Asians: you name it. And no matter what we do, our predominately 25-45 male clientele won't buy from women the same way they buy from men.
This bugs the
crap
out of me. It really does. Where is it written that females are somehow less technically savvy, or less qualified to make recommendations regarding a technology purchase?
When I think of competent technologists in my own life, my younger sister, a data warehousing consultant, comes prominently to mind. She chews through SQL queries like taffy, and can extract, transform, and load that damned data like nobody's business. Or my highschool friend Dima ElIssa, a serial technology entrepreneur, and one of the smartest, savviest people I've ever met. Or my
other
highschool friend Mary Ann Clark, who is just flat-out brilliant, and rightly reigns as the preeminent goddess of crunching ginormous healthcare-related datasets. I'd cheerfully accept tech advice from any of them over the random blueshirt I get at my local BestBuy, for instance.
Now, maybe I should be happy, in that we've apparently found some sort of exception to the universal trope that "Sex Sells." But it doesn't feel like that. My cohort in crime, Jana, very carefully selected these images (both women
and
men) to be attractive, but not blatantly "sexy." No bikinis, no sideboob, no six pack abs: just reasonably attractive people of both genders trying to sell you software. But the women apparently aren't allowed to do that.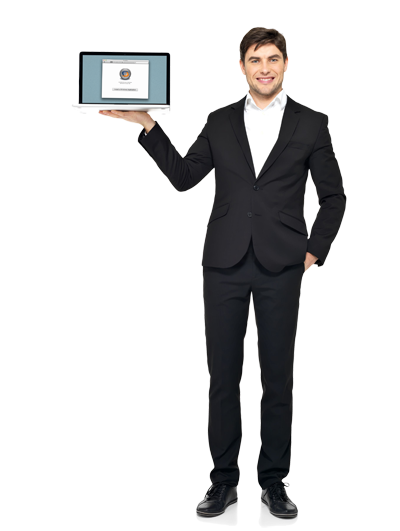 What galls me is that I'm pretty certain this bias is unconscious. I'm convinced that the majority of our male customers would never describe themselves as being sexist. They probably don't look at an image of a woman on our web site and consciously say to themselves, "Oh no: I
obviously
cannot buy this software, because an attractive
woman
is offering to sell it to me."
But
subconsciously
we're losing a consistent percentage of those male customers. Maybe they were on the fence anyway. But for whatever reason, they decided to abandon the purchase. And the only data point we have as to why they did so, is that they also saw a picture of a woman on, say, our products page. The numbers don't lie.
Something
significant is going on here.
And that, in turn, makes me wonder: do
I
unconsciously evince the same behavior, and not even know it? If I went to another software company's web site, and they A/B tested
me
, would I be one of those people that abandoned the sale, maybe rationalizing it on the basis of some missing functionality in the software, but actually doing it because at some gut level I just don't feel comfortable buying from the slightly geeky Asian gal on the checkout page? (Just for the record, that would
never
be true, at least in my case.) But you get the idea. Just how deeply are we all affected, at some unconscious level, by the societal factors which shape our understanding of
who
is allowed to do
what
in the world?
Who knows, maybe this current bias against women in technology is actually beginning to correct itself. Maybe if we'd had these same analytical tools back in 2002, the numbers would have been even worse. On the other hand, I have to wonder how long this is going to take to correct itself? Are we talking a few years? A few decades? A few generations? Or maybe never?
Grrrr...
About Jon Parshall
Jon has been working in the computer software industry for over 20 years. He joined CodeWeavers in 2002 as COO. Contact Jon at jparshall@codeweavers.com and learn more about his professional accomplishments on LinkedIn.