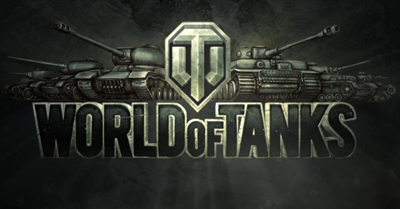 To state that I am hooked on
World of Tanks
is an understatement. Over the last year or so, I've logged nearly 6400 battles. But unlike most everyone else in the game, I'm playing on a Mac computer (MacBook Pro - 2.7 GHz Intel Core i7; 16 GB RAM; NVIDIA GeForce GT 650 M Video Card). I've been playing on the Mac computer since
CodeWeavers
started working with
Wargaming
to port their highly successful free to play title to OS X in late 2013. And after a year of development and testing, the
Mac version of World of Tanks
will soon be released to the masses around the world. I am very excited as the release of the Mac version of World of Tanks marks how far CodeWeavers technology and the Apple hardware platform have evolved over the last three years.
Three years ago, Apple hardware was not equipped to run graphic intensive games, like World of Tanks. And while few other laptops look as beautiful as the MacBook Pro (with its shiny aluminum case), few gamers took the platform seriously. Now for the game changer. With better hardware, games like World of Tanks, can now run on the Mac platform with nearly the same performance as the Windows platform. My stats and achievements in World of Tanks (52.2% win rate; 60.01% hit rate; 486 average damage per battle) are par with the better players on Windows hardware. I am able to compete and WIN at a very high level on all maps with all tanks without a PC running Windows. All the features and functionality of World of Tanks, including buying Gold or tanks, are available to me on my MacBook. The game plays the same, and that's the most compelling reason for my excitement (and I just look better when destroying your tank from 300 meters away with a shiny Mac). As my percentages indicate, there is a strong likelihood that I'll be the one lacing shells into your tank and a better than average chance that my team will beat your team if we meet on the World of Tanks battlefield (even with me on a Mac).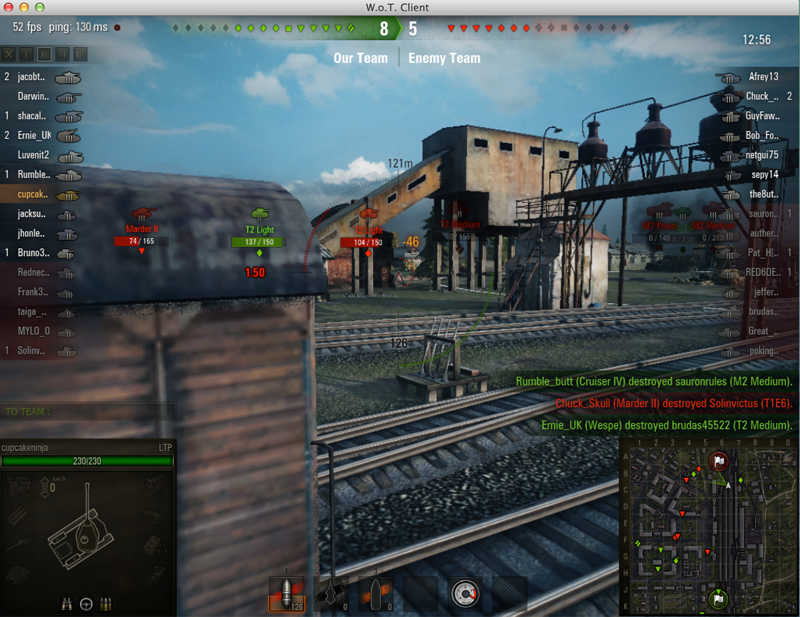 The good news is that more 'big name' gaming titles will be coming to Mac via CodeWeavers as we continue to partner with more top game developers. The bad news is that we're taking away the 'But I'm on a Mac' excuse, from gamers looking to defend their game play. Sorry, we're not sorry.
The best news is, we're offering special Wargaming invite and bonus codes.
For New World of Tanks Players (opening a new account):
Buy or renew your support of CrossOver
using promo code
TANKINVITE
and receive 5 days of premium play, 500 gold and Tetrarch.
For Existing World of Tanks Players:
Buy or renew your support of CrossOver
using promo code
TANKBONUS
and receive 7 days of premium play and a T2Lt tank. In the meantime, I'll see you on the battlefield. I'll be the one who has you in his sights with his finger on the trigger. Good luck!
Questions about the Promotion?
For questions related to this promotion please contact
info@codeweavers.com
.
Technical Support Questions for World of Tanks?
For account related questions and technical support contact
Wargaming
.
Offer expires November 23, 2014
About James B. Ramey
James B. Ramey is President of CodeWeavers. His life long love of video gaming started at the tender age of six with an Atari 2600 and evolved over time to include Nintendo, Super Nintendo, Apple Mac IIc, Windows PC, and MacBook Pro. When not fiddling with technology, James enjoys cooking, travel, debating politics in the office, and spending time with his wife, daughter, and their two rescue dogs. For the past 20 years, James has worked with clients around the world in best implementing technology to maximize a return on their investment. He is a graduate of Moorhead State University and earned his MBA from the University of Phoenix. You can find James on Twitter at @jbramey.