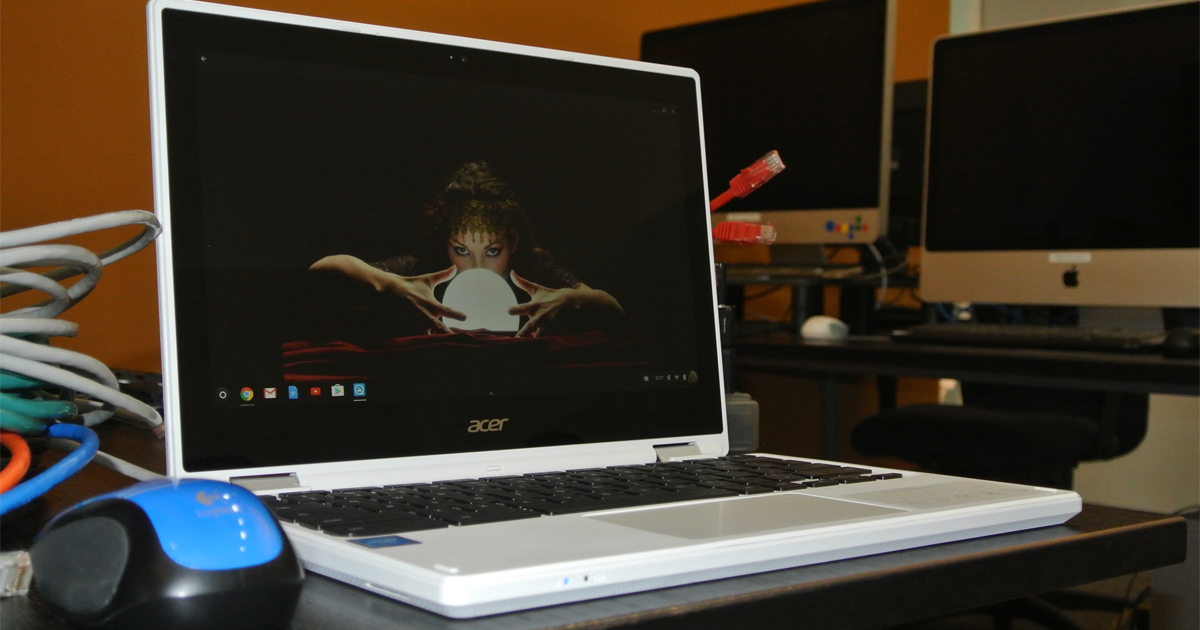 The morning of August 25 started off like any other morning in beautiful Saint Paul, Minnesota. The
Minnesota State Fair
opened its gates to hundreds of thousands of its citizens all looking for
Sweet Martha's Cookies
and pork chops on sticks. The weather was unseasonably cool at 73 degrees. And the
Minnesota Twins
would go on to lose their seventh straight game, this time to the Detroit Tigers, 8 – 5. But as is often the case, history takes place on days like these. Unbeknownst to much of the world,
CodeWeavers
released its
Tech Preview of CrossOverAndroid
.
CrossOver Android is a utility that allows people to run some Windows applications on their Intel Android device or a select number of Intel based
Chromebooks
. That description in and of itself elicits yawns of indifference. Honestly, there was considerable fear inside the walls of CodeWeavers that the market reaction to such a technology would be, 'SO WHAT if I can run a Windows application on my Chromebook?'. So with some fear and trepidation (and of course self-loathing), CodeWeavers announced its offering to the world anticipating the world to scoff. BUT YOU KNOW WHAT??? The feedback that we are receiving indicates that the world thinks that this technology is REALLY COOL (
check out our latest news here
)! And what's even more interesting, people are using CrossOver Android for applications we never anticipated working on Android or Chromebooks.
While far from perfect, CrossOver Android is proving to be useful. Feedback indicates that people are using it to run
Office 2007 & 2010
, the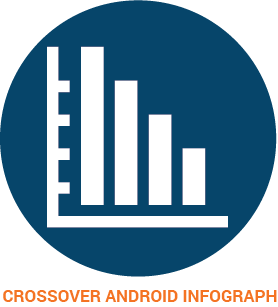 Steam Client
, games, and even
PhotoshopCS6
! As more people use CrossOver Android, we'll have insight on the applications and games that people want to run and work to support those applications. And now that the framework is available for people to 'test', we can focus our efforts on making a better user experience. As an example, our development team was able to fix three significant bugs and release CrossOver Android v.0.2 which is getting even more pickup.
The real question now is, 'What lies ahead for CrossOver Android?'. We think that there are a handful of possible developments that could really thrust CrossOver Android into the spotlight making it the 'must have' Android / Chrome application. Allow me to share what my crystal ball is predicting for the future:
ANDROID FOR EVERYONE
Right now, CrossOver Android is limited to either Android users that have an Intel based Android device or Chromebook users that have an Intel based Chromebook AND have access to the developer build of ChromeOS (Pixel, R11, and FlipBook). That's a pretty small subset of users. First, Intel based Android devices consist of a handful of phones, tablets, and phablets. We've seen a significant number of
ASUS ZenFone
users have success with CrossOver Android, but the pool of devices is still pretty small. Likewise, there are only three Chromebooks that have been approved by Google to receive the developer build of ChromeOS that includes Android functionality –Pixel, Acer R11, and ASUS FlipBook. That's a pretty small subset of devices. BUT IF I LOOK INTO THE FUTURE… I believe that Google will someday release a version of ChromeOS that includes the Google Play Store to all Chromebook users. While this still limits the field to Intel based Chromebooks, it certainly puts CrossOver Android on potentially exponentially more devices. More devices means more users which means a greater pool of people running CrossOver Android and so on and so on. The more people use CrossOver Android the better the platform will become and the more Windows based applications and games it will support. CrossOver Android *might* even become a reason why someone would purchase a Chromebook over a Mac or Windows laptop. Let that sink in for a second.
INTEL TAKES THE LEAD
In what should be an absolute no contest on par with that of the Harlem Globetrotters beating the Washington Generals, Intel has struggled (to say the least) in the mobile processor market. With ARM processors / chips in about everything from soup to nuts, Intel has considerable catching up to do. BUT IF I LOOK INTO THE FUTURE, I can see Intel making a significant comeback in the Chromebook market. Intel has the resources to do so AND Chromebooks are not tablets, phablets, or phones. If Intel based Chromebooks can run Windows applications whereas ARM based Chromebooks cannot, consumers might look to demand more Intel based Chromebooks. CrossOver Android *might* even be a reason why someone would purchase an Intel based Chromebook over an ARM based Chromebook. Let that sink in for a second.
A CHANGE IN FORM
Most people agree that a tablet is a rather rectangular device that is flat with a built in keyboard and a Chromebook looks like a laptop's little brother. Tablets evolved from phones and Chromebooks devolved from laptops. One device got a bigger screen, more memory, and a snappier processor while the other got less (just less – less processor, less memory, less storage, and so on). BUT IF I LOOK INTO THE FUTURE, I can see new types of devices that are better suited for new types of users. What if hardware manufacturers made Chromebooks with more powerful specs (along the lines of the Pixel – but more). While the Chromebook has never required 'more', it would be a more satisfying user experience if the Chromebook had the i7 processor, 8 GB of RAM, at least 250 GB of storage space, and form factors that were unique. Now, I understand that purpose of the Chromebook isn't to be a laptop but to be an on-line device that offsets the 'more' requirements by delivering on-line resources; however, I think end users still want 'more'. If new Chromebooks along the lines of the Pixel became more readily available and ran Windows applications, power users might consider the Chromebook to be that 'all-in-one' useful tool. CrossOver Android *might* even be a reason why someone would purchase an Intel based Chromebook over a different device. Let that sink in for a second...
So what do all of these scenarios have in common (besides for being self-serving for CrossOver Android)? These scenarios all paint a picture that is vastly different than what we have today. Android and Chrome are potentially poised to break through to the mainstream on the same level as OSX and Windows. And to do so, the question of how to run my Windows application has to be answered. And if so, CrossOver Android is set to become the catalyst for the revolution. Let that sink in for a second...
About James B. Ramey
James B. Ramey is the CEO of CodeWeavers. His life long love of video gaming started at the tender age of six with an Atari 2600 and evolved over time to include Nintendo, Super Nintendo, Apple Mac IIc, Windows PC, and MacBook Pro. When not fiddling with technology, James enjoys cooking, travel, debating politics in the office, and spending time with his wife, daughter, and their two rescue dogs. For the past 20 years, James has worked with clients around the world in best implementing technology to maximize a return on their investment. He is a graduate of Moorhead State University and earned his MBA from the University of Phoenix. You can find James on Twitter at @jbramey.