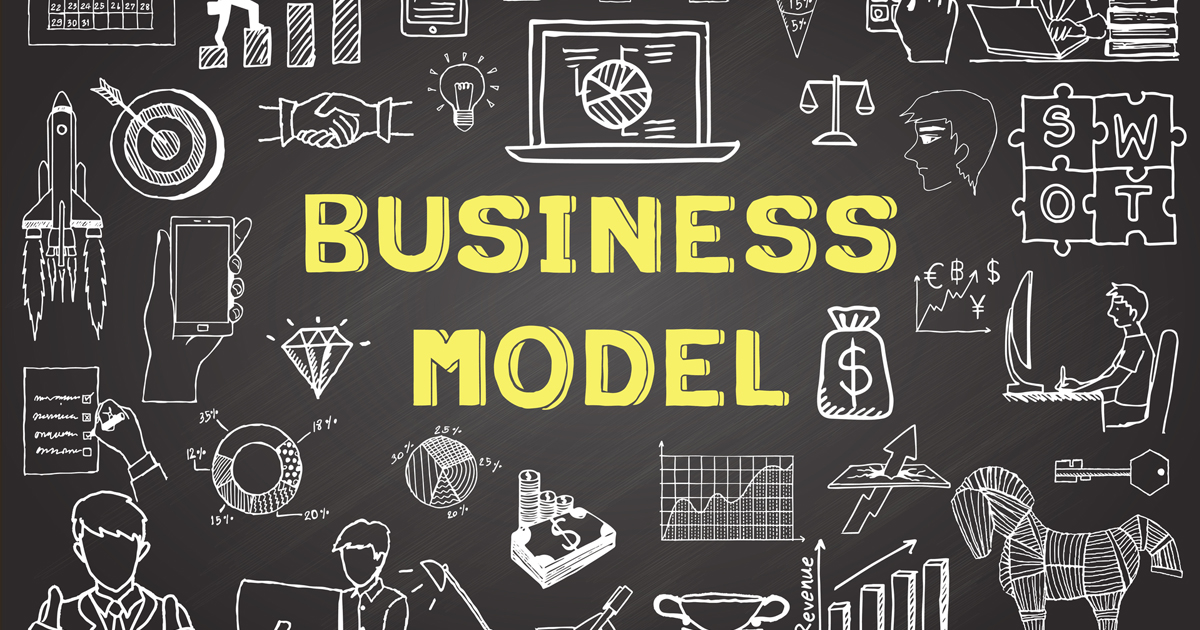 Does your business model define your business? It's an interesting question that we at CodeWeavers think about regularly. Our business model is somewhat unconventional compared to those of our competitors. We offer one technology, CrossOver, which is packaged for two platforms, macOS or Linux, with three levels of support, none or one-year or one-lifetime. Our customers choose their platform and the level of support, which includes all software updates, upgrades, and help desk, they need for running Windows applications on their macOS or Linux systems. Experienced customers or customers with older Windows applications (that are rarely or ever updated) tend to select CrossOver One-Version; whereas, most Mac customers and customers with Windows applications that rev regularly tend to select CrossOver One-Year. We've always thought of our business model as a 'buy what you need' or a 'hybrid subscription' where the end user COULD renew their support BUT were not forced to renew their support in order to use CrossOver. Our business model was unique and maybe a bit quirky which very much defines CodeWeavers. However with changes to the business models at both Parallels and VMware, we can now stake the claim of 'rational' at CodeWeavers as well.
In an article published last week on Ars Technica, Jon Brodkin detailed how both Parallels and VMware are now also adopting a 'hybrid subscription' business model where users will now pay full price for upgrades or can pay a monthly subscription which includes upgrades. It's not an egregious money grab, but this is definitely a change from their previous business model where end users could purchase their software and pay a discounted upgrade cost to get newer versions. To me, it feels like the end users are deliberately getting fewer options OR options that force a greater financial commitment OR creating predictable quantifiable outcomes. It's obvious that Parallels and VMware want to turn customers into monthly subscribers, but it is not at all obvious that customers want to become subscribers. In fact, you could argue that this change in business model is in response to a lack of customer interest or improved features or improved computability in the latest versions of Parallels and VMware resulting in lower than expected sales. If so, this change in their business model is purely revenue driven.
This leads me back to my original question, 'Is that a defining business model?'. And again, we think about this quite a bit. CodeWeavers being born from the Open Source world forces us to think a bit differently about our 'go to market strategy' in comparison to our competitors and other software companies. Being the child of an Open Source project means that CodeWeavers works to improve Wine, the underlying code, which is made publicly available to the masses for free. Our business model is based on providing a level of support that customers feel is of at least equal value to the price of CrossOver. As a result, our focus tends to be very customer driven. We try to support applications that customers want supported in CrossOver. We look to add features that customers want in CrossOver. We attempt to simplify the processes for supporting applications in CrossOver to improve the customer experience. None of this work reduces customer options OR forces a greater financial commitment OR creates predicable financial outcomes. We do this because we believe STRONGLY in continually making a better CrossOver that supports a greater number of Windows applications which (hopefully) appeals to a greater number of users. And our business model is a result of how we can best support our customers. Only time will tell if our business model truly defines our company.
About James B. Ramey
James B. Ramey is the CEO of CodeWeavers. His life long love of video gaming started at the tender age of six with an Atari 2600 and evolved over time to include Nintendo, Super Nintendo, Apple Mac IIc, Windows PC, and MacBook Pro. When not fiddling with technology, James enjoys cooking, travel, debating politics in the office, and spending time with his wife, daughter, and their two rescue dogs. For the past 20 years, James has worked with clients around the world in best implementing technology to maximize a return on their investment. He is a graduate of Moorhead State University and earned his MBA from the University of Phoenix. You can find James on Twitter at @jbramey.