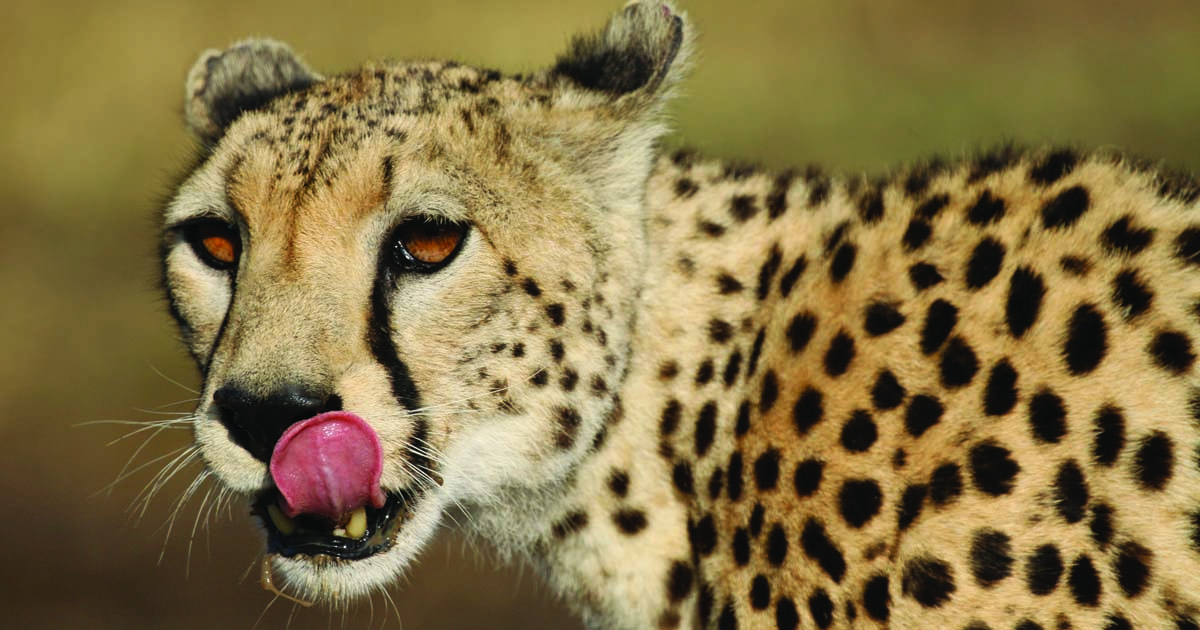 The struggle is real. After nearly four years of really hard work to deliver support for Microsoft Office 2016, we're not quite 'there' yet. Our developers are still struggling with supporting Office 2016 and Microsoft Office 365. Try as we might, these versions of Office are proving difficult to support. How difficult? Imagine trying to take a picture of a cheetah from the back of a flatbed truck that's screaming across the Serengeti at 90 miles per hour. Now add a cross-wind and throw in some other animals that need to be swerved around and make this happen in the dark of night. That's roughly the challenge that our team is encountering in supporting Office 2016.
>>> O CrossOver 17 — How Lovely is Your Microsoft Office 2016
The biggest challenge is that Microsoft Office 2016 and Microsoft Office 365 are 'moving targets'. This means that the software is alive, evolving, and changing on a rapid development pace. As soon as our developers think they have an issue solved, the issue changes (and usually for the worse). Even the stable build releases offer their own unique set of challenges as the launcher often updates which may or may not (usually may) fail to launch Office. And because we're a global company and because our developers are building support for Office from around the world, we have noticed that some versions of Office 2016 are significantly different.
This isn't to imply that we're defeated or that we're quitting or that we've even lost the battle. We're just griping that this has not been an easy task. And we're likely admitting that like some former Presidents of the United States, we may have claimed 'victory' a bit prematurely.
>>> What No One Will Tell You About CrossOver 17.1
All of this pain and suffering has led to CrossOver v.17.5 (released earlier this month). You may wonder what is special about a POINT RELEASE. Usually, the 'good stuff' happens in the NEW VERSION. However, this version is a bit special. First, it is built on Wine 3.0 which is remarkably better than Wine 2.0. And while we included many of Wine's most critical patches in CrossOver v.17, CrossOver v.17.5 includes all the patches from the very latest stable release of Wine. If that's not enough, CrossOver v.17.5 does include *some* Microsoft Office 2016 improvements including better launcher support. Does it fix all the Office 2016 issues? No. However, many users will see improvements. Finally, there is the framework for 64-bit support for macOS. Is CrossOver v.17.5 fully 64-bit? No. However, we anticipate being fully 64-bit compatible before Apple drops 32-bit support. We think, at its core, that CrossOver v.17.5 solidly delivers incrementally better support for all Windows applications.
>>> 'In-Cider' Info: CodeWeavers Working on 64-bit support for macOS
And again, like taking a picture of a cheetah in the Serengeti, our mission is an ongoing marathon and not a sprint. Hmmm, no, when dealing with cheetahs it's actually a series of never ending sprints against a faster, stronger, faster (again) animal that's wildly regarded as the fastest beast on the planet. Yeah, that's an accurate analogy for what we're trying to do.
We hope that CrossOver v.17.5 gives you joy. If we can be of service in answering your questions, please contact us at: sales@codeweavers.com. And if you like what we're doing, don't be afraid to socially share it in your universe (we give prizes from time to time).
>>> Follow CodeWeavers on Twitter
>>> Like CodeWeavers on Facebook
>>> Learn More About James Ramey


About James B. Ramey
James B. Ramey is the CEO of CodeWeavers. His life long love of video gaming started at the tender age of six with an Atari 2600 and evolved over time to include Nintendo, Super Nintendo, Apple Mac IIc, Windows PC, and MacBook Pro. When not fiddling with technology, James enjoys cooking, travel, debating politics in the office, and spending time with his wife, daughter, and their two rescue dogs. For the past 20 years, James has worked with clients around the world in best implementing technology to maximize a return on their investment. He is a graduate of Moorhead State University and earned his MBA from the University of Phoenix. You can find James on Twitter at @jbramey.