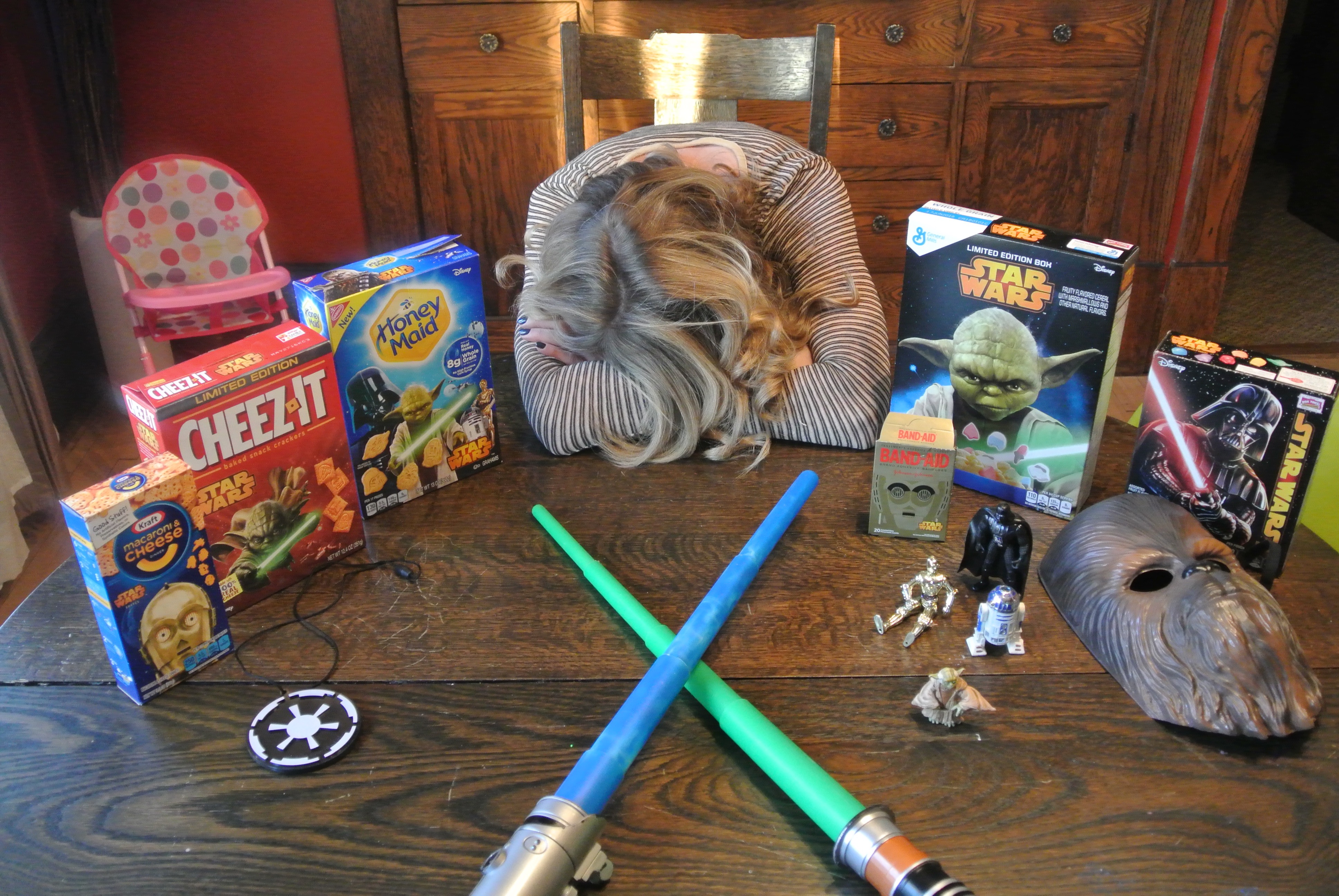 Five years ago I was interviewing for a marketing position at a little software company in St. Paul, Minnesota. My final interview
question in the group interview was, "Star Wars or Star Trek?"
"I haven't seen either," I confessed. There were looks of blank incomprehension. I think I almost didn't get the job.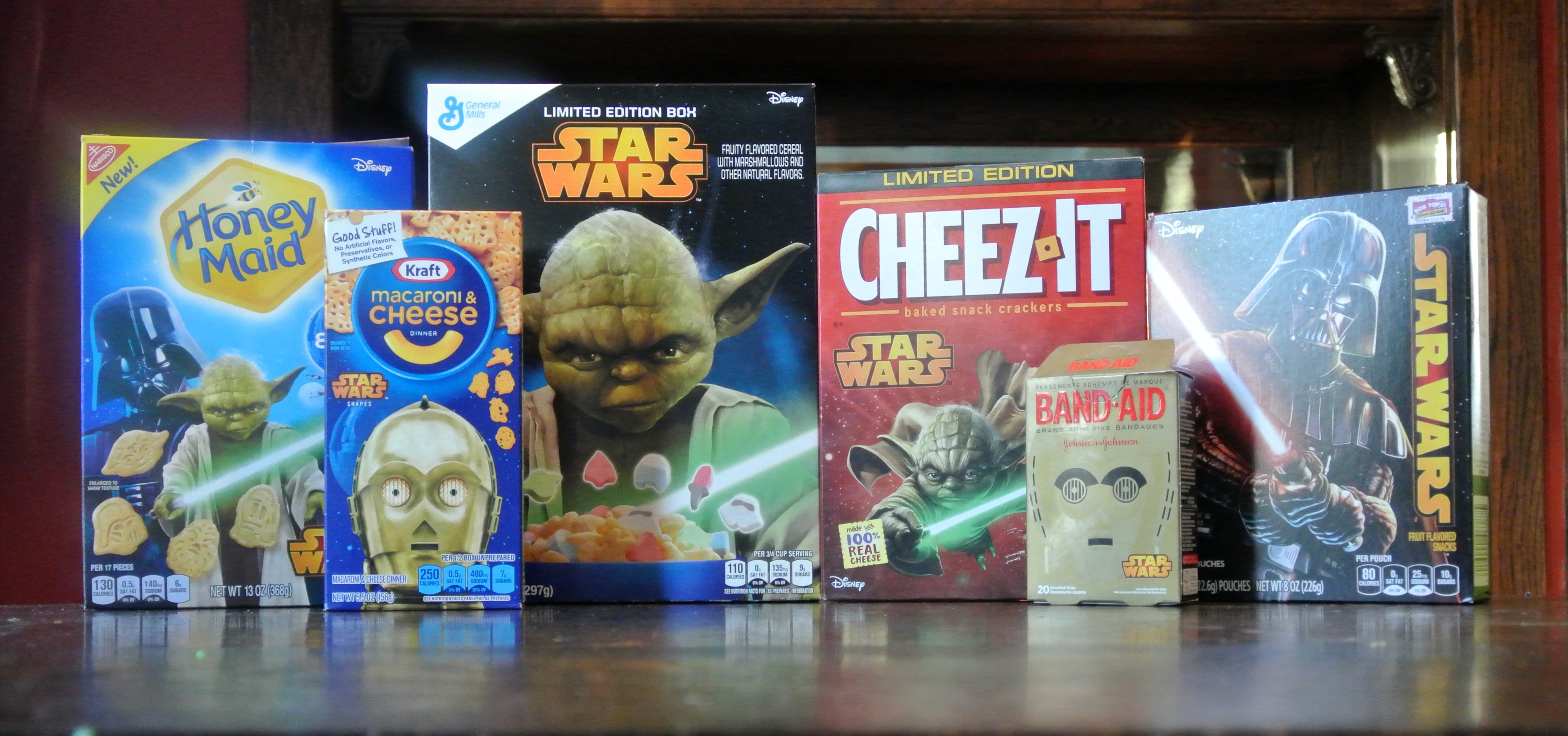 Fast forward 5 years, and I have a 4 year old fascinated/obsessed/bonkers/out of this galaxy/over the moons of Tatooine with
Star Wars
. I am tormented daily by the endless questions about Shiranka, errr I mean Chewbacca, Stormtroopers (what are their names, mommy?) and who is under Darth Vadar's mask. Or how does Darth Vader eat, is Yoda good, what color light saber does Luke Skywalker have, can we visit the Star Wars toys at Target, who is this on my graham cracker, Cheez-It and so on and so on. Not to mention at swimming lessons every Wednesday we have to visit the Star Wars poster at Kohl's. Twice.
Kudos to the Disney Star Wars marketing team, though. You have successfully infiltrated my entire world with Star Wars. Between creating anticipation with
"Force Friday"
(September 4, 2015), "leaking" images of new action figures, having YouTube stars unbox new Star Wars merchandise, Electronic Arts planned November release of Star Wars: Battlefront and special edition Star Wars crackers, cereals, band-aides and toothbrushes, I am surprised I can't order a Venti half-caf Princess Latte at Starbucks.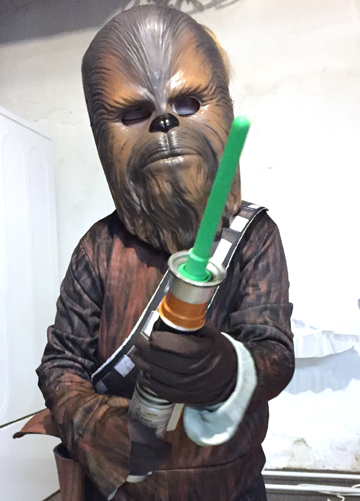 I'm 27 with 6 years of experience and I have never seen Star Wars. With the marketing Force in hyper speed, my son's obsession with all things light sabers (he sleeps with his), Chewbacca (he was one for Halloween) and the Millennium Falcon (we handcrafted one), I can no longer ignore Star Wars.
Or can I?
Do I need to be able to clarify plot when he tells me that Jabba the Hut's head was inside the Darth Vadar mask at the end of Return of the Jedi? Do I need a proper response when he asks me, "How come Luke Skywalker isn't going to say thank you after Darth Vader throws the Emperor and saves Luke?" Do I need to know who 'that guy who lives with R2D2' is and are they in a domestic partnership. Or just splitting rent for cost savings.
The great debate around our corporate lunch table (besides how many real Star Wars movies there are) is if it's finally time for me to lose my Star Wars virginity. Or should I remain a statistical outlier, a social anomaly, a pop-culture rarity, an endangered species?
That my friends, is up to you. Vote now if you think I should come to the dark side and watch Star Wars or
remain pure, virtuous, and unForced?
About Jana Schmid
Jana has been working in the marketing profession for over 15 years. She joined the CodeWeavers marketing department in 2010 and has earned oddities such as the Margaritaville Tahiti Frozen Concoction Maker and a lifetime supply of sparkling water for her performance as Marketing Director. Contact Jana at jana@codeweavers.com and learn more about her professional accomplishments on LinkedIn.