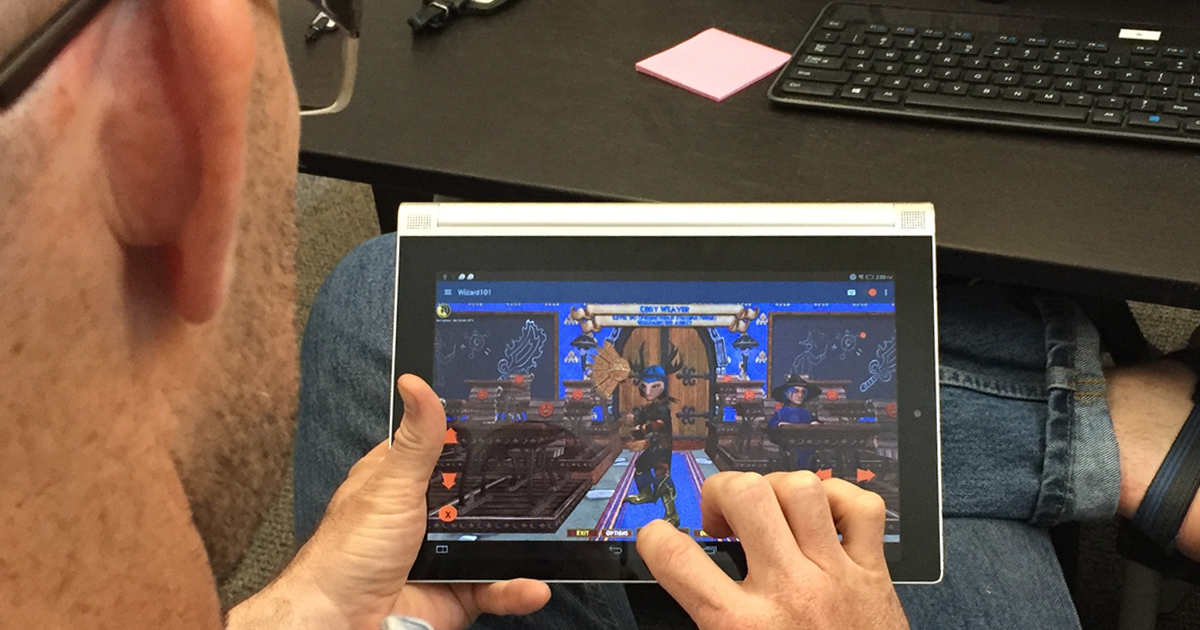 A year ago, we gave you a sneak peak at our
CrossOver Android development
. At GDC in March, we showed up with CrossOver Android supporting LIMBO and the Steam Client. And with
Google's announcement last week
that Chromebooks will soon be supporting Android apps, we wanted to share that its very likely you will soon be able to run Windows applications on Chrome OS with CrossOver Android!
Bear in mind that CrossOver Android is still very much a work in progress. We've spent the better part of the past two years building the framework for supporting Windows applications on Android, and it's far from finished. But to that point, we'd like to bribe you into telling us what you think should we should focus on for CrossOver Android development. For those big picture people, what Windows applications and games would you want to run in Android. Potentially. We also want to know your true wants and needs for a CrossOver Android product. What could our CrossOver Android product deliver to solve your problems?
In the comments section of our blog, tell us what you think you would value with CrossOver Android. For example, what Windows apps would you sell your first born to see on Android? What type of functionality would you give your right arm to have? What Android app do you use most? What are your great expectations for CrossOver Android? Would you like to be able to print? How much would you pay? Would you like a one-time cost? A subscription? What do you miss most that your laptop has that your tablet doesn't have? Or if open-ended questions are too ambiguous for you, copy and paste and fill in the blanks:
CrossOver Android is the perfect product to ___________________, ___________________ AND ___________________.

How does it work, exactly?
You comment, and we will buy your candid opinions, thoughts and foresights with one free month of CrossOver (either added to your subscription or with a brand new subscription). Please note that our System Admin will be reviewing your comments for eligibility and it may take up to 30 days to credit your account. All comments must be submitted by no later than June 19, 2016.
Answers such as the following will be marked ineligible for our bribe.
CrossOver Android is the perfect product for tax evasion, rigging the next presidential election AND spaying & neutering your pets.
CrossOver Android is the perfect product to inspire dread, spread pestilence AND damn your soul.
May the odds forever be in your favor! We can't wait to hear from you.
About Jana Schmid
Jana has been working in the marketing profession for over 15 years. She joined the CodeWeavers marketing department in 2010 and has earned oddities such as the Margaritaville Tahiti Frozen Concoction Maker and a lifetime supply of sparkling water for her performance as Marketing Director. Contact Jana at jana@codeweavers.com and learn more about her professional accomplishments on LinkedIn.