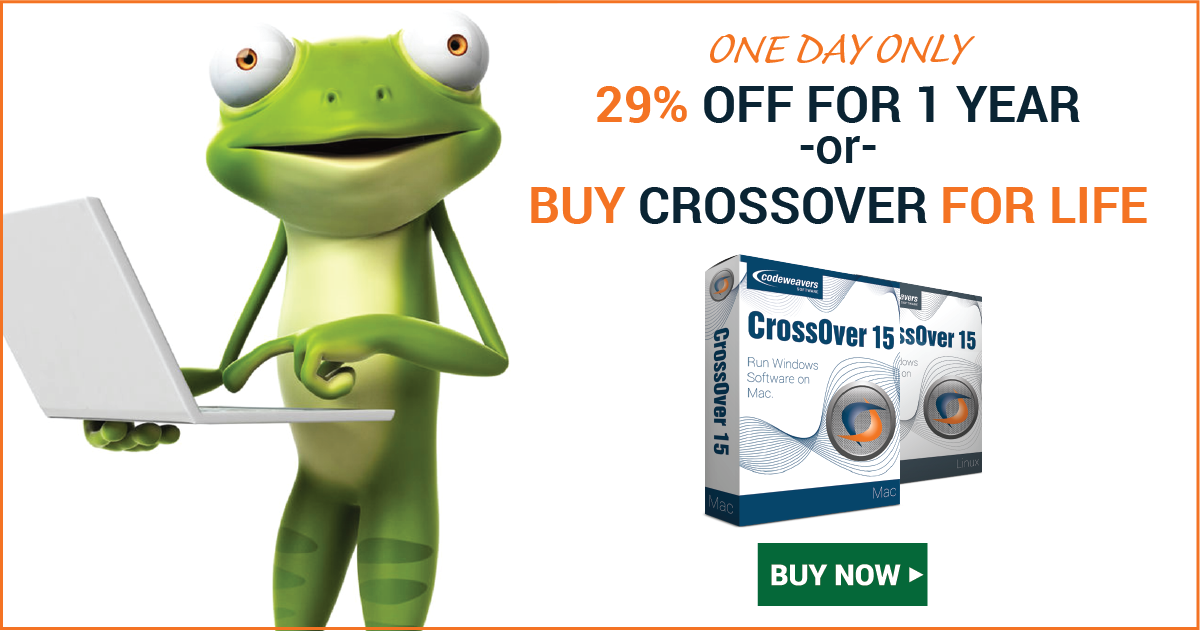 With Leap Day upon us, many, many, many marketers are taking the opportunity of this quadrennial bonus day to exploit unique
products offerings using puns, frogs and anything in-between to market to the masses.
You've seen 'em:
Leap into savings
Hoppy Leap Day
February +1
Celebrate Leap Year with 29% Off
Just For You! An Extra Day
29 for $29
February 29 = 29% Off
And my personal favorite (besides the one I wrote):
This year you have one extra day to drink wine.
The marketing department at CodeWeavers is no different. We are known for our soul urns, eyes of darkness, black hearts, crooked morals and bendable ethics. We too have risen to the calling of pushing mass consumerism on Leap Day.
? We're not frogging around - 29% Off CrossOver
Not only that, but we are offering CrossOver for life for.
One day only!
Click here for the Mac promotion
Click here for the Linux promotion
How is that for darkroom dealing?
Enjoy.
About Jana Schmid
Jana has been working in the marketing profession for over 15 years. She joined the CodeWeavers marketing department in 2010 and has earned oddities such as the Margaritaville Tahiti Frozen Concoction Maker and a lifetime supply of sparkling water for her performance as Marketing Director. Contact Jana at jana@codeweavers.com and learn more about her professional accomplishments on LinkedIn.