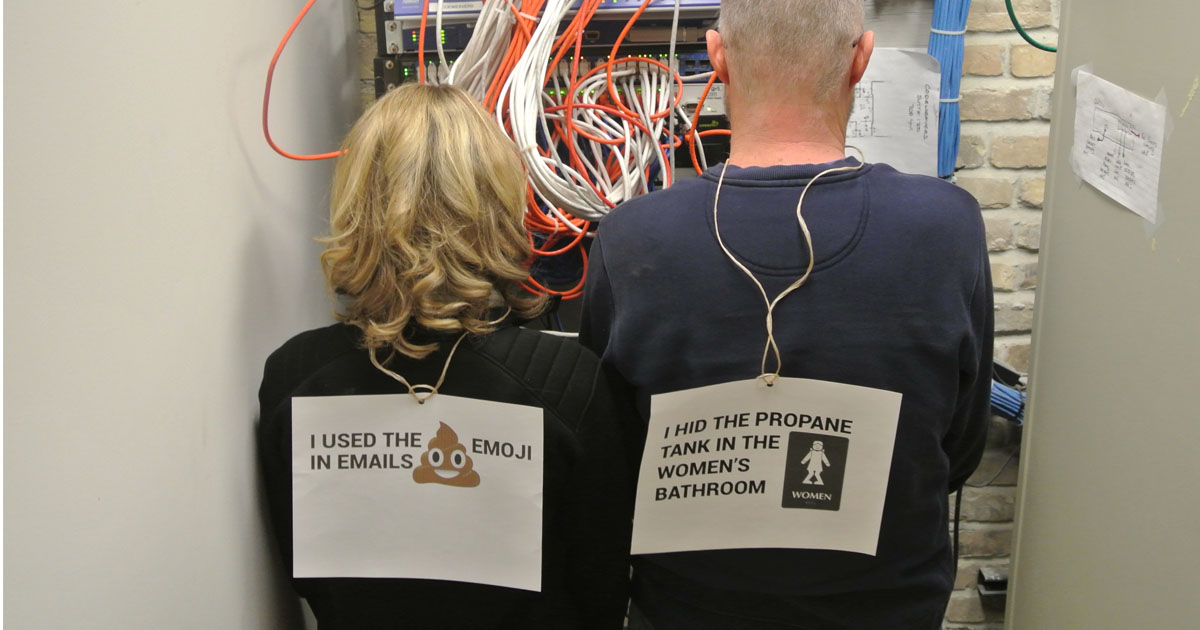 The year was 2015. It was the year "Content was King!" And the CodeWeavers Marketing Department had our most successful year blogging in company history. Thirty-one blog posts to be exact. We cranked those babies out:
Technology issues
,
lying salesmen
,
marketing rock stars
,
sexist Google data
. You name it: we blogged it.
That was then. This is now. We're now into the second quarter of 2016 and we have shamefully only produced
one blog
. And we've been shamed by this. And introspective. And, as a result of much internal self-examination, professional therapy, personal development and not a little drinking, we've come to a conclusion. The blog neglect isn't really our fault. It's Satan's fault! Our writers block flows from the very same source from which other sins flow. Exactly what sins, you ask? Why, the seven deadliest.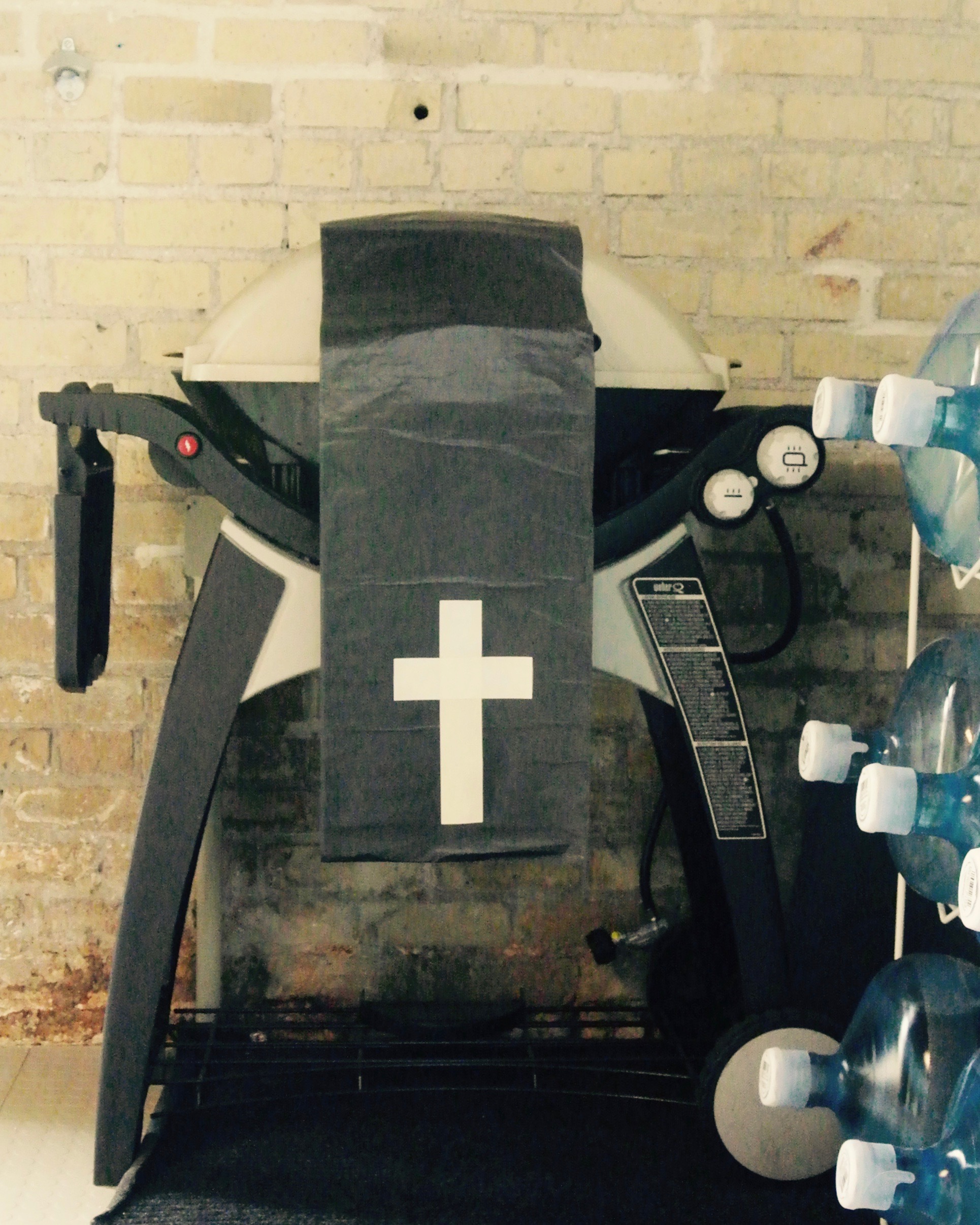 1.)
Gluttony
– Overeating leads to gluttony, as everyone knows. And grilling leads to overeating. And we grill here at CodeWeavers. Yes, we do. And as punishment for that, we were informed in January that our office violated the city of Saint Paul fire code. Apparently storing a propane tank inside the office is a BIG no-no. Which meant that all of a sudden, a spanner had been thrown in the grilling works. But seeing that grilling is a monthly Marketing initiative…well, you can see how that sort of threw off our mojo.
2.)
Greed
– Way back in January, Marketing declared 2016 the year of misguidedness. After stooping low enough to actually using the poo emoji in our cyber Monday sale in 2015 and seeing such a lovely ROI, marketing has continued to abuse stock photography with dogs, frogs and puns to get you to try or buy
CrossOver
. Remember the lifetime subscription we offered? Yeah, that was misguided. Just ask our auditors. But then again, misguidedness also makes money. So, sorry, not sorry.
3.)
Pride
– As Marketing's Wizardette, I take great pride in my [extracurricular] Ghoul Pool abilities. But of all the greats departing this mortal coil in 2016—Prince, David Bowie, Merle Haggard, Frank Sinatra Jr., Harper Lee—I've had precisely ZERO, yes ZERO, of them in my pool. My ego, alas, is now crushed, and I'm in extensive therapy, trying to recover from my failed strategy of picking nothing but "Bills," "Wills" and "Williams" for my pool.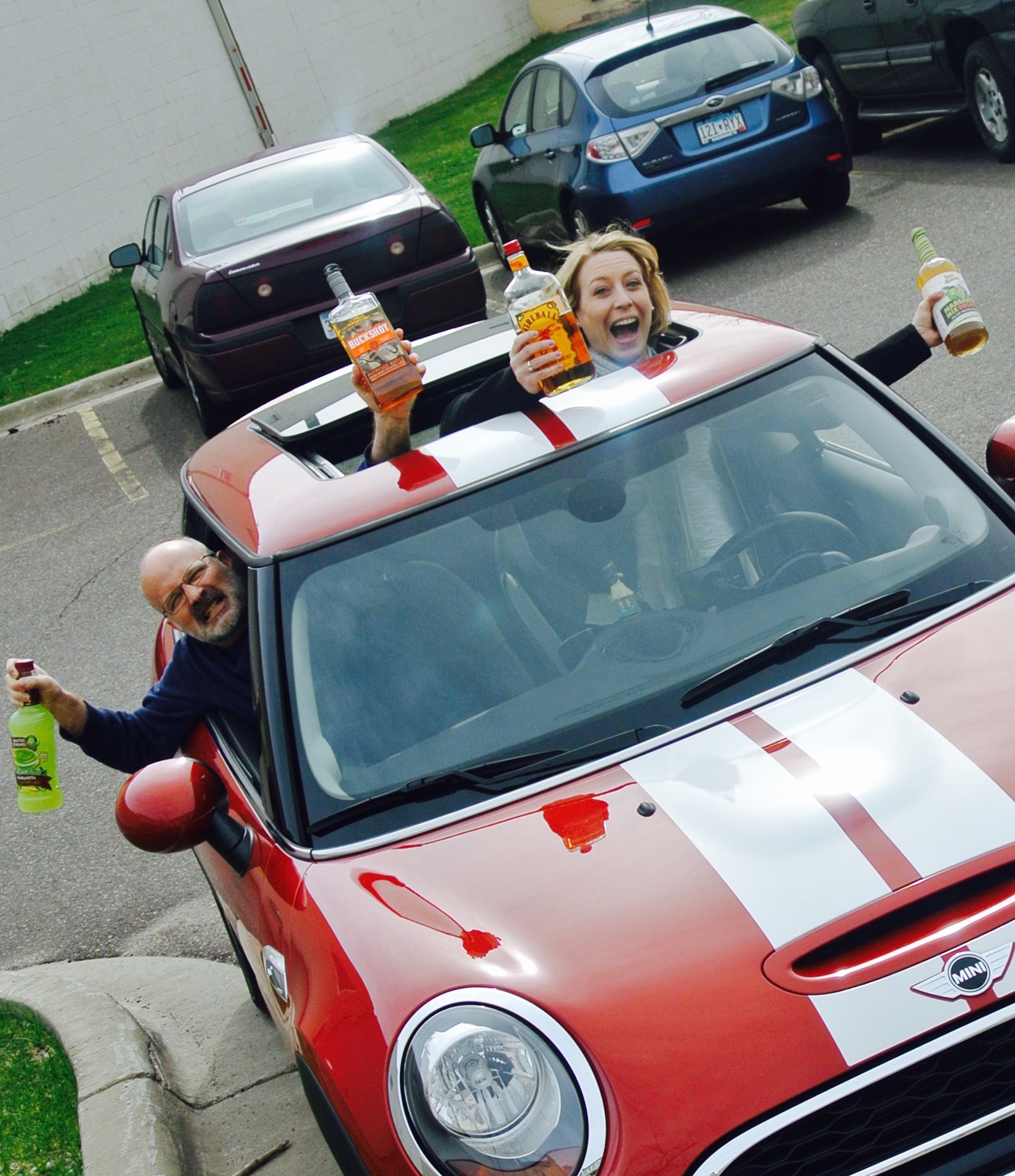 4.)
Lust
– Naturally, the Marketing department overlooks our parking lot. And lately, we confess, Marketing has been completely love struck by "Mario," our SysAdmin Newman's new Cooper Mini. It's
so
red. And
so
shiny. And
so
adorbs. We're constantly day dreaming about driving it through the rolling hills of Ireland. Or using it as a getaway vehicle from the Mexican drug cartel while on spring break in Cancun, with yard-long margaritas in hand. It's hard to blog when daydreaming…
5.)
Sloth
– Let's face it: it's not easy being Marketing, especially when your job title constantly takes you on the road to exotic trade show locations wherein "Mingling with Mormon Moms" (the
RootsTech
Genealogy show) and "Dancing with Dweeby Developers" (the
Game Developers Conference
) is the order of the day. Between enjoying vodka tonics in first class, consuming the world's best Chinese in San Francisco, booth monitors getting stepped on, internet doesn't get ordered, teams change and coffee tables just disappear, it's pretty tough to find the time to crank out a post.
6.)
Wrath
– Did we mention that one of our booth monitors got stepped on? Yeah. That was a thing. A big, 50-inch Samsung TV. Ouch. And whose fault was it: us, or the show, or our tradeshow company, or UPS, or just an Act Of God™? Naturally, placing blame took 2 weeks, numerous phone calls, countless emails and an exuberant amount of office chatter. If the glove doesn't fit, you must acquit. Luckily, in this case, it was someone's anonymous boot. Either way, a lot of wrath was wrathed.
7.)
Envy
– Back around the turn of the century, when Linux was fresh, and new, and (in some people's eyes) poised to take over the computing desktop, there was a whole raft of new Linux startups out there, raising money and dreaming of making it big. CodeWeavers was one of those, of course, along with a company called
Ximian
, which had been founded by Nat Friedman and Miguel de Icaza. And beers were swilled at tradeshows together, and visions of grandeur bandied about. Nat and Miguel were (and still are)(we think) our buddies. And now it's 2016. Very few of those companies are still around, of course. But we still are. Ximian got sold to Novell back in 2003 for millions. And Nat and Miguel's follow-on effort,
Xamarin, just got sold to Microsoft
for hundreds of millions. And we're still here, plugging away at the insolvable riddle which is
Wine
. Hey, we still like Nat and Miguel. And it's all good. But nobody has a Maserati in our parking lot. Not even Newman…
We're not even halfway through the year and we've committed all 7 deadly sins. As a result our blog has suffered. We are left asking ourselves, are we bad people? Or is there still enough time before 2017 for redemption?
About Jana Schmid
Jana has been working in the marketing profession for over 15 years. She joined the CodeWeavers marketing department in 2010 and has earned oddities such as the Margaritaville Tahiti Frozen Concoction Maker and a lifetime supply of sparkling water for her performance as Marketing Director. Contact Jana at jana@codeweavers.com and learn more about her professional accomplishments on LinkedIn.