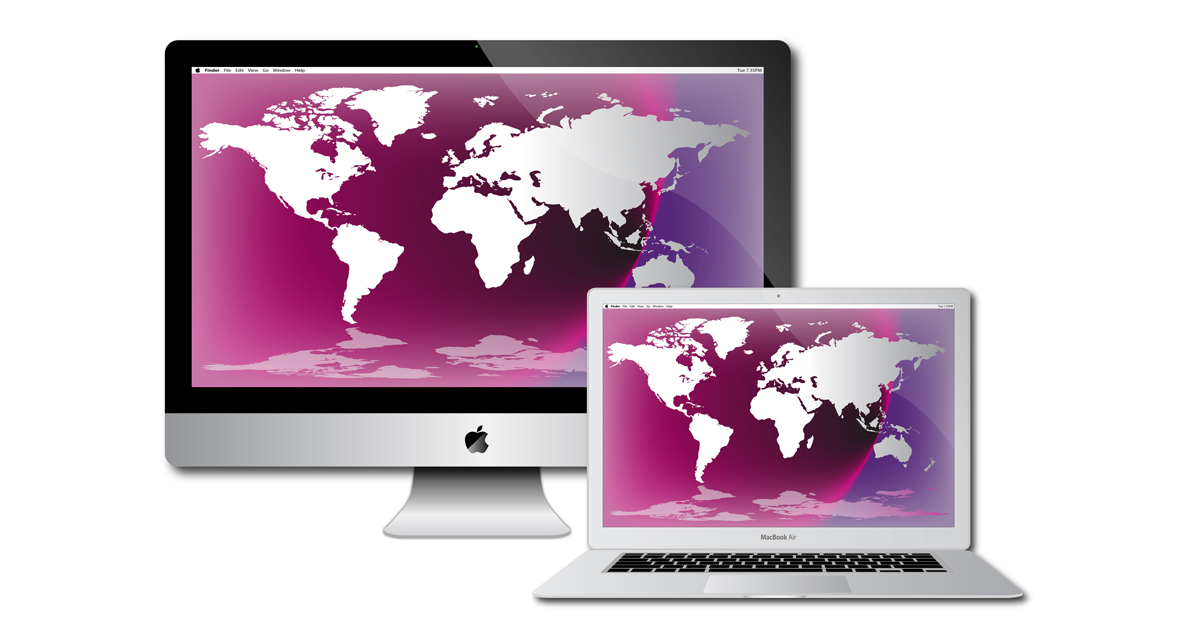 If you're the leader of a software development company who's engineered a successful, Windows-based application, you may have considered porting it to macOS. After all, if you could access a new and lucrative market, your company's sales and profitability should increase, and it could measurably accelerate the growth of your business. Seems simple and appealing enough.
But experienced executives know that if something seems simple, it probably warrants closer examination. Since your company is probably an order of magnitude smaller than Oracle, when you decide to pursue a new market, the money for that venture usually comes out of your own pocket.
You're presumably comfortable taking risks, but those risks need to be measured. You want a reasonably high level of confidence that you can succeed…before you invest.
It sure would be much easier growing your business by just selling what you already have to Windows users. But maybe the sales cycle is painfully slow, or you just can't seem to move enough volume. You've tried to find other products and services to sell to your existing customers, but that strategy hasn't panned out to the degree you would have liked.
You're experienced enough to know that doing nothing isn't always the safe approach. In fact, doing nothing often equates to missed opportunities that have real costs for your business. It's impossible to steal second base with your foot on first.
If you've considered porting your existing application, no doubt your level of excitement has been tempered. Who's interested in a full rewrite of a code base that's both comprehensive and sizable? And if you do decide to take on that challenge, you're rewarded with two products to market, sell and support…instead of one. Great!
>>> Read Why Windows Software Isn't Always Available on Mac and Linux
Is the Mac Market that Valuable Anyway?
The Mac market may look enticing, but is it really? Well according to new PC shipping estimates shared last month by Gartner, over the past quarter, Mac sales have held firm and even increases slightly while sales for the rest of the PC market have declined sharply.
The Asia Pacific market that includes China, Japan, and Hong Kong, continues to be a flourishing opportunity for software developers. Apple is primed to take advantage of this opportunity via 50+ retail stores already in operation. This market represents more than a billion people.
Are Mac Users Application Buyers?

If you're thinking about expanding into the Apple sphere, it'd be nice to know if the marketplace is really viable. According to IDC, Apple isn't the biggest player commanding approximately 12% of the worldwide smartphone OS market.[1] In terms of revenue generated, however, iOS dominates. Apple earned a whopping 1$ Billion in December 2016 alone.
"Apple continues to bring in far more revenue via the App Store than Google does via the Play Store, despite Google seeing far more downloads overall." - Chance Miller, 9 To 5 Mac
iPhone profitability is actually an indicator of the spending tendencies of Mac customers. Because Apple is a premium brand, it's able to target customers with more disposable income. This demographic is more willing to try new software applications or games, and buy them, as long as they are macOS compatible.
Less Competition Means Greater Opportunity
It's well known that game and application developers targeting the desktop/laptop market, prefer to create Windows OS-compatible products. The sheer size of the marketplace makes this approach understandable.
But because the Mac market is smaller, there are fewer competitors. As an example, the Mac App Store on OS X Sierra currently shows a listing of the 180 titles "Top Free Picks" and the 180 "Top Paid" apps. Compare that to the Windows 10 App Store which lists 1,000 and 480 titles respectively.
If you're versed in Xcode, Swift, or other Apple development codes, or you can learn, there's a valuable and untapped market awaiting.
Who Cares that Mac Users are Loyal?
Apple has been able to create brand loyalty on par with Harley Davidson. According to Market Realist, Apple (APPL) users have a loyalty rate almost twice as high as the next nearest brand. In customer satisfaction surveys, Apple routinely scores in the upper 90 percentile.
Any product that is Apple-compatible is deemed to be favorable in the eyes of Apple users. Simply developing a macOS-compatible product lets your company leverage the bias of Apple customers.
Is an Application Port Really that Difficult?
Having a clearer understanding of the Mac marketplace may have you leaning towards throwing your hat in the ring. But there's still those not-so-minor details of the work effort, time, and money required to transition from one OS to another.
That's what Joe Cassavaugh, one-of-our-existing customers thought. "We briefly chatted in email, then on the phone. And instead of doing a per-month licensing, we agreed on a one-time flat fee for each game; that made sense to me. I did the first Clutter game as a trial, and made back my money in six days on Big Fish Games. Since then, I've done all five of my Clutter games, and already made that all back, even though only the first two were released on Big Fish Games (Yet)."
Igor H. Ansoff wrote an article in the Harvard Business Review where he describes the "Ansoff Matrix," a framework for helping marketers and businesses devise sound strategies for future growth. Mr. Ansoff highlights four ways to grow a business, one being "Market Development." Transitioning a software product to the Mac market, according to the Ansoff framework, would carry about the same amount of risk as developing a new product for your existing market.
So All that Being Said...
The Mac market is growing and it's exceptionally lucrative. Mac customers have disposable income and are very brand loyal. Right now, the market is smaller and there's less competition. But this is bound to change as Apple pushes strongly into new international markets.
Entering the macOS market may seem like daunting task, but that's why our company was founded. CodeWeavers will utilize your company's existing resources to develop an Apple-compatible product. The resource requirements are less than what you might think. And because we've helped numerous other firms perform this same process, we can do it faster and with higher quality outcomes.
To discuss if porting is the right solution for you, contact the President of CodeWeavers, James by phone at 651-523-9300 or email.
>>>Learn more about porting with CodeWeavers
>>> Sign Up to get the latest porting news and development
About Jana Schmid
Jana has been working in the marketing profession for over 15 years. She joined the CodeWeavers marketing department in 2010 and has earned oddities such as the Margaritaville Tahiti Frozen Concoction Maker and a lifetime supply of sparkling water for her performance as Marketing Director. Contact Jana at jana@codeweavers.com and learn more about her professional accomplishments on LinkedIn.