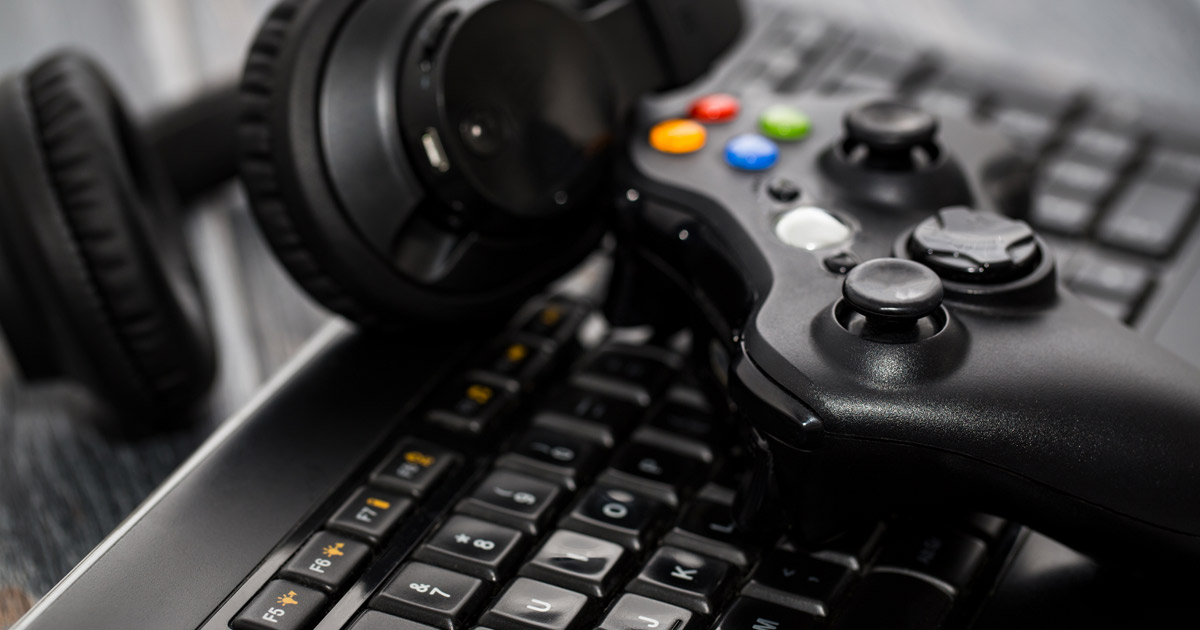 It sure seems these days there is a national day for everything. And a quick Google search confirms it.
Did you know there are over 1,500 national days?
I, myself am genetically predisposed to celebrate EVERYTHING! Half-birthdays — bring it. Puppy birthday cakes — but of course! National donut day — duh! Cinco de Mayo — naturally! Leap Year — what have I got to lose? Life anniversaries — sure why not. You get the gist.
So when it popped up in my social media planning that there is a National Video Games Day, I couldn't resist. Especially with all the work we recently have done for Proton and Steam Play.
>>> Wine and Steam – A Major Milestone
Did you know there is not only a National Video Games Day (observed September 12), but there its cousin, National Video Game Day (observed July 8)?
Anywhoo, back to the point. Where was I? Oh yes. When I realized that the National Video Games Day was approaching I couldn't stop myself from asking my colleagues to take a break from hacking Wine, testing CrossOver 18 and supporting our customers to take a silly 10 question (anonymous) quiz on their gaming habits.
The results are in.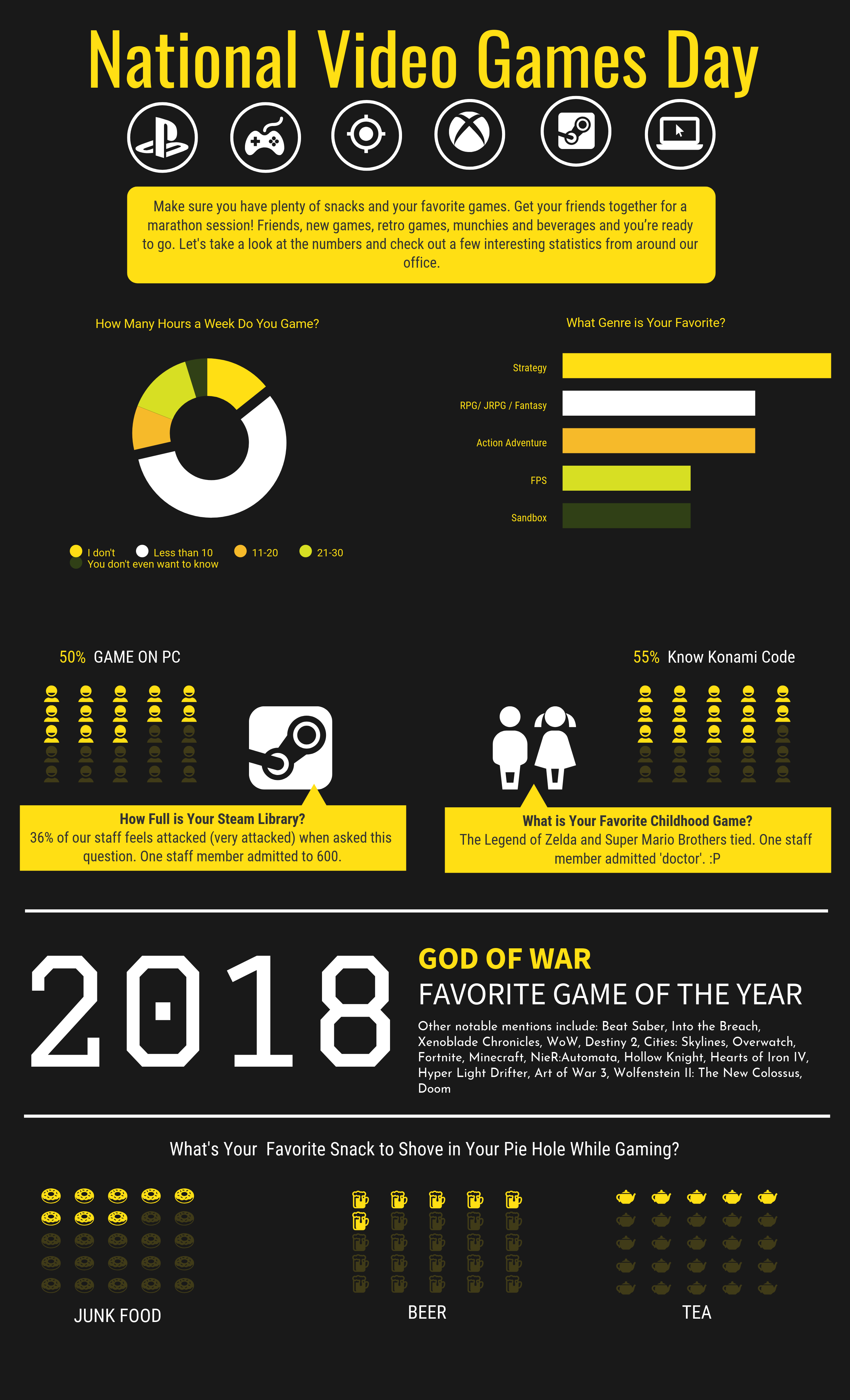 So tell us in the comments, what you are playing. Bonus points for telling us what you are playing on macOS, Linux or Chrome OS with CrossOver!
About Jana Schmid
Jana has been working in the marketing profession for over 15 years. She joined the CodeWeavers marketing department in 2010 and has earned oddities such as the Margaritaville Tahiti Frozen Concoction Maker and a lifetime supply of sparkling water for her performance as Marketing Director. Contact Jana at jana@codeweavers.com and learn more about her professional accomplishments on LinkedIn.