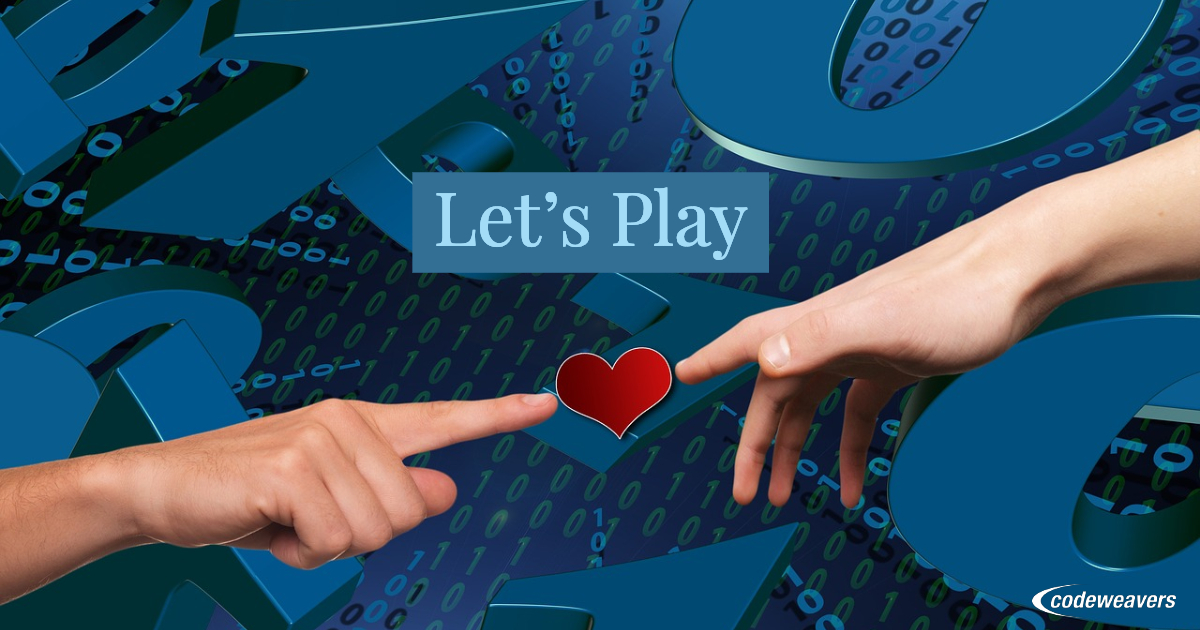 QA Seeks Beta Testers
Fun loving, reliable Quality Assurance department seeks tech savvy beta testers. Must regularly use CrossOver macOS or Linux, be current with their CrossOver version and have pragmatic hope for CrossOver / Wine. Additional benefits include having a "it's complicated" relationship with CrossOver and a robust Linux set-up or a brand spanking new macOS.
Any Good Beta Testers Out There?
Do you like to take the bull by the horns? QA department interested in securing volunteer beta testers. Ideal match would be an honest hard-working technogeek, who enjoys fooling around with the latest versions of CrossOver (macOS and/or Linux).
To the Beta Tester of Our Dreams — You know who you are…technodexterous, digital-savvy with a robust Linux or newfangled macOS set-up, leading a life with the most recent CrossOver version. Must have realistic expectations of what CrossOver / Wine can do and enjoy experimenting with Wine.
Let's Play
CrossOver seeking beta testers for an exclusive, no strings attached relationship. Must love testing Wine, trying new things and playing games. Ideal match would have had past relations with CrossOver and enjoys screwing around with the latest versions. Wicked Linux set-up or neoteric macOS system a plus.
We Have a Secret & It Involves Wine…
Grew up in the Saint Paul, Minnesota area. Survived the dot com bust by releasing a commercial version of Wine (CrossOver Plugin ring a bell?). Now we're trying to pay our rent by releasing the latest version of CrossOver for macOS and Linux…and make our way in the open-source world. Just looking for some technophiles to beta test CrossOver with their potent Linux system or youthful macOS set-up.
We'll Just Lie & Say We Met at Target
You're a prudent power user, ready to submit yourself to trying the latest and greatest from CrossOver. We are an unfinished, damaged, broken, incomplete, hot-mess dumpster fire software seeking beta testers with realistic expectations of what CrossOver and Wine can do. Must love trying new things, have a squalid history with CrossOver and enjoy screwing around with the latest variant.
CrossOver, 19
Linux > Windows
macOS > Windows
No Windows License > Buying a Windows License
No Rebooting > Rebooting
Open Source > Closed Source
Wine > Cheese (Though they still go together pretty well, maybe we will too)
Release > Beta (Will you be my beta tester?)
We hope you enjoyed our lighthearted attempt to woo you into becoming a beta tester for CrossOver. A beta version of CrossOver 18.5 is available for testing now, if you think you're a good match click here.

About Jana Schmid
Jana has been working in the marketing profession for over 15 years. She joined the CodeWeavers marketing department in 2010 and has earned oddities such as the Margaritaville Tahiti Frozen Concoction Maker and a lifetime supply of sparkling water for her performance as Marketing Director. Contact Jana at jana@codeweavers.com and learn more about her professional accomplishments on LinkedIn.