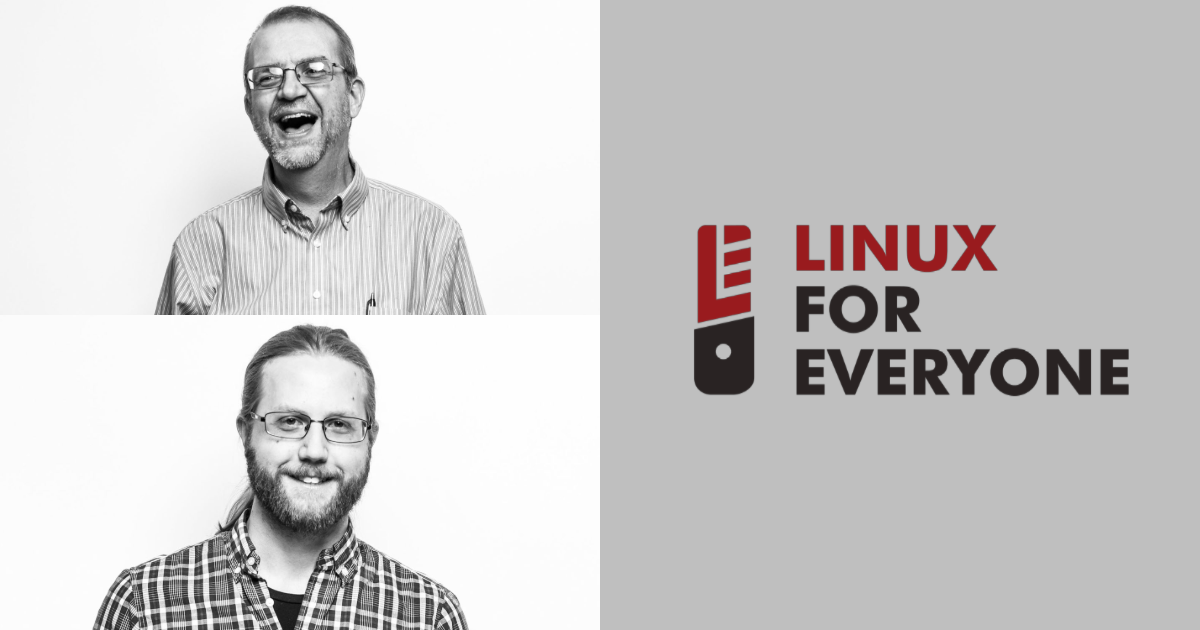 Guess what!?!?
Last week Jeremy White, the CEO of CodeWeavers and Andrew Eikum, a Wine Developer at CodeWeavers who focuses the majority of his work time on Proton joined Forbes's Jason Evangelho on his Podcast, Linux For Everyone.
The Podcast
Linux for Everyone is a podcast about the thrilling world of desktop Linux, open source software and the community creating it. For beginners and veterans alike! Hosted by Forbes's Jason Evangelho.
The Episode
Jeremy and Andrew discuss the history of Wine, the history of CodeWeavers and how our collaboration with Valve on Proton started. And that's not all, folks. There's more, but you'll have to listen to the podcast (thanks marketing). Perhaps we discuss what we're working on now, or our hopes and dreams for the future or how we think Linux fits in today's world. You just never know. So go ahead and tune in here for our debut on episode #9.
The Thanks
It all started with a Tweet. A special thanks to Jason Evangelho for recognizing our work with Valve and Linux gaming and reading his Twitter feed. And thanks to a Twitter (you know who you are, please reach out to us so we can send you some super sweet swag) user for recognizing the impact CodeWeavers and Wine have had in making gaming on Linux what it is today and bringing it to Jason's attention. Without both of you, this interview would not have been possible.
The Plug (thanks marketing)
If you want to be in the know of more Linux goodness, You can find Linux for Everyone on their website, YouTube, and follow their Twitter updates.
About Jana Schmid
Jana has been working in the marketing profession for over 15 years. She joined the CodeWeavers marketing department in 2010 and has earned oddities such as the Margaritaville Tahiti Frozen Concoction Maker and a lifetime supply of sparkling water for her performance as Marketing Director. Contact Jana at jana@codeweavers.com and learn more about her professional accomplishments on LinkedIn.
About Andrew Eikum
Andrew was a former Wine developer at CodeWeavers from 2009 to 2022. He worked on all parts of Wine, but specifically supported Wine's audio. He was also a developer on many of CodeWeavers's PortJumps.