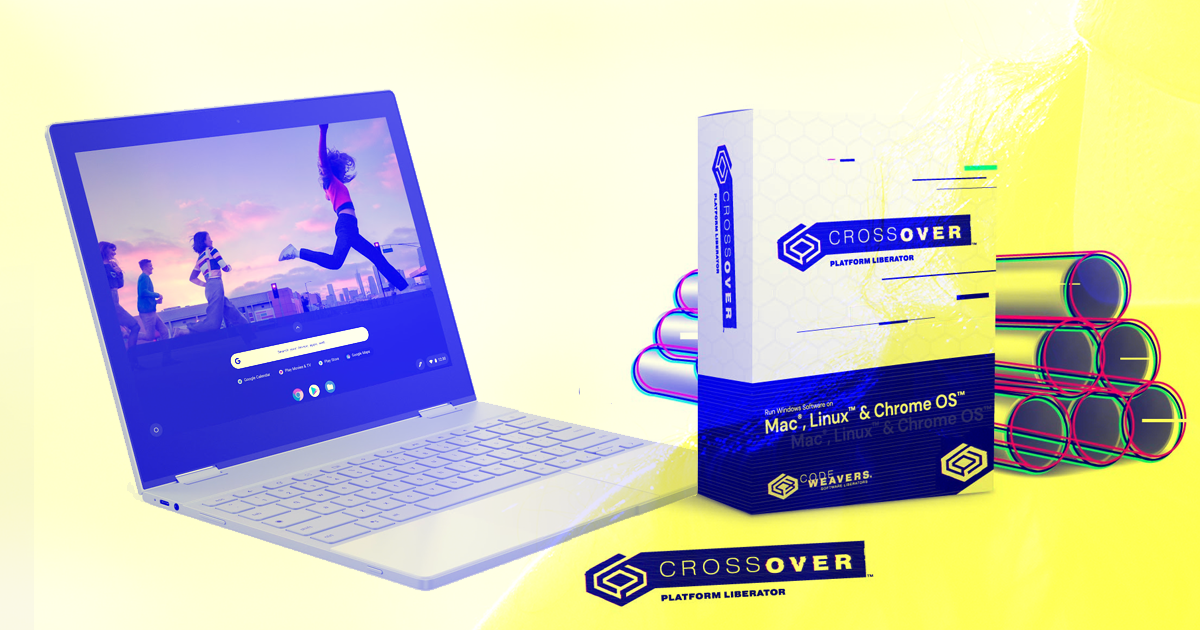 So you may not have heard the news. CrossOver for Chrome OS runs Windows apps on Chromebooks. If you want to run Windows programs that are not available in the Google Play Store alongside mobil apps, CrossOver Chrome OS is for you!
Now you may also have heard that Parallels recently released an enterprise version that also runs Windows applications on Chromebooks. So I thought I would take a moment to differentiate the two.
CrossOver Vs. Parallels for Chrome OS
CrossOver is a consumer product, not exclusively an enterprise product
CrossOver does not require installing Windows 10, Parallels does
CrossOver does not require buying a Windows license, Parallels does for $139
CrossOver only requires 550MB of disk space (storage), not 128GB like Parallels
CrossOver only requires 2GB of RAM (memory), Parallels requires 16GB
CrossOver starts at $39.95, Parallels is $69.99 per user (plus a Windows license)
CrossOver needs a Chromebook with an Intel processor (2019 models and later )
Features of CrossOver ChromeOS
Runs Steam Games
Runs Microsoft Office 2016
Runs Quicken
Runs DirectX games
Slick and easy user interface
Requires only 2GB of RAM
Free trial for all
So are you ready to give CrossOver Chrome OS a try? For two weeks (ends November 26, 2020) when you buy CrossOver Chrome OS you can save 40% with deal code FINALLY40!
About Jana Schmid
Jana has been working in the marketing profession for over 15 years. She joined the CodeWeavers marketing department in 2010 and has earned oddities such as the Margaritaville Tahiti Frozen Concoction Maker and a lifetime supply of sparkling water for her performance as Marketing Director. Contact Jana at jana@codeweavers.com and learn more about her professional accomplishments on LinkedIn.