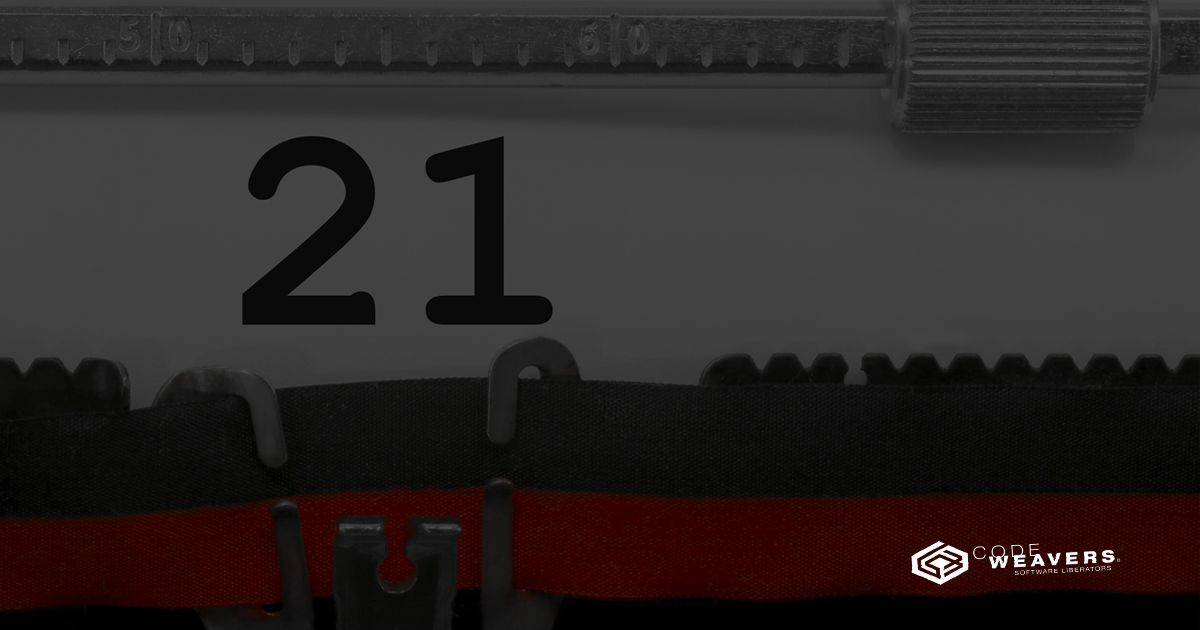 As we say good-bye to the CrossOver One-Version (for now — more on that later), we say HELLO to the much-anticipated CrossOver 21 for macOS, Linux and Chrome OS.
Across all platforms
CrossOver 21 incldues Wine 6.0, with over 8,000 improvements (over double the improvements of CrossOver 20) that improve the experience for a wide variety of applications and games. In this release we also started shipping Wine Mono with CrossOver (previously it could only be installed via CrossTie).
Mac
The macOS version of CrossOver 21 offers support for dark mode. Additionally, macOS users running Big Sur 11.3 or later will find that Xbox Series X/S and PlayStation 5 DualSense controllers now work with Bluetooth. One of the more exciting features of Wine 6.0 is the Vulkan backend for wined3d. This feature is on by default on macOS for 64-bit Direct3D 10/11 games if DXVK is not enabled.
Linux
CrossOver 21 fixes some critical bugs crucial for running Office 365. Including better support for multi-monitor configurations with Office 2016/365 and a fix for sign in and activations problems with Office 365.
Chrome OS
Our Chrome OS customers will also notice a faster start-up time for CrossOver.
A Note About macOS Monterey
CrossOver 21 does NOT currently include: support for macOS Monterey. We have been working closely with Apple on a solution, but right now CrossOver will not run on Monterey. We expect to be able to offer support for Monterey on CrossOver later this year in time for Monterey's release. We will be posting progress updates on our website, so stay tuned for those. Subscribe to our blog to get the latest updates on Monterey compatibility. https://www.codeweavers.com/store/promotions/subscribe
Bye-Bye One-Version, Hello CrossOver+
As previously mentioned, we are no longer offering the one-version of CrossOver for the release of CrossOver 21. We realize the impact of removing our most economical version may have on some of our customers, but the confusion and expectation around it has caused us to pull it and reevaluate our offerings.
The one-version, was simply just that, the current version of CrossOver and that's it. No support, no upgrades, no bug fixes and no renewal options. But worry not, our treasured patrons, CrossOver+ (formally known as CrossOver Pro) includes one year of upgrades, bug fixes, phone and email support. You will still own your copy of CrossOver and you can still use this version forever (as long as your OS is supports it).
Customers with active support entitlements will be prompted soon to upgrade to CrossOver 21. Alternately, they can download the latest version from https://www.codeweavers.com/account/downloads
Expired licenses? Need a new license? Save 30% when you buy CrossOver+ with deal code CX3021. Offer expires August 17, 2021 at midnight.
About Jana Schmid
Jana has been working in the marketing profession for over 15 years. She joined the CodeWeavers marketing department in 2010 and has earned oddities such as the Margaritaville Tahiti Frozen Concoction Maker and a lifetime supply of sparkling water for her performance as Marketing Director. Contact Jana at jana@codeweavers.com and learn more about her professional accomplishments on LinkedIn.