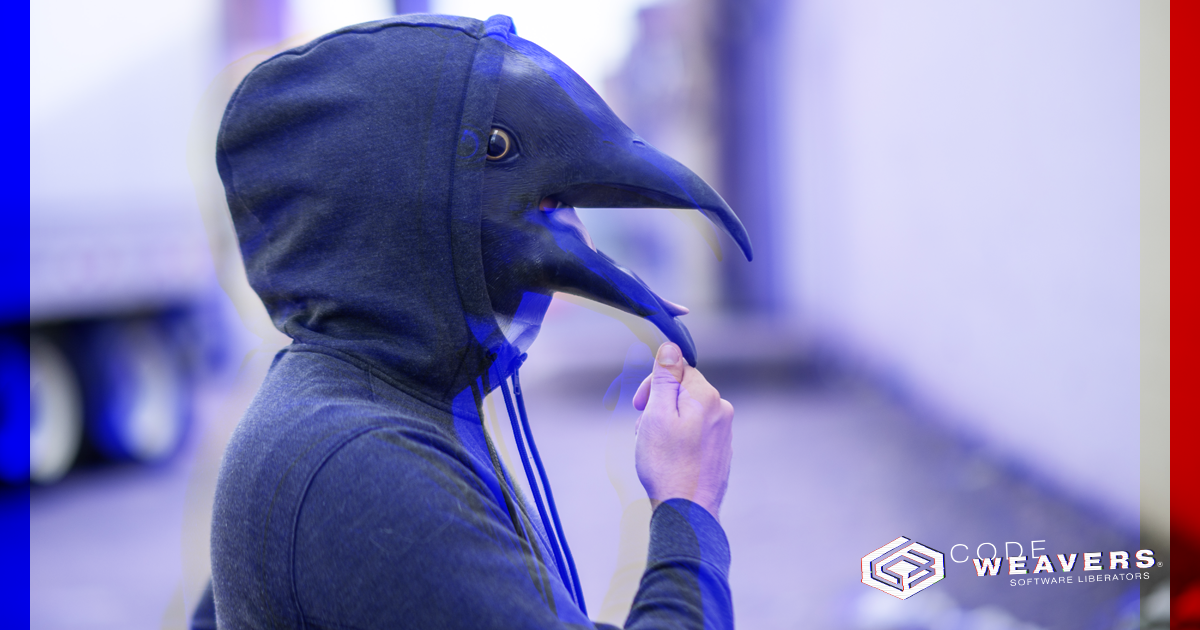 It's the most wonderful time of the year…a time when many of our uses wait in great anticipation of our Cyber Monday sale. The ONE TIME a year that we discount* our lifetime subscription of CrossOver for macOS, Linux and ChromeOS, aka CrossOver Life.
*When CrossOver Life is purchased via a discount (ie: Cyber Monday Sale), no Swagbukaroos are distributed. Have no idea what that means? Read on, my friend.
>>>Sign up here to make sure you get the Cyber Monday email (check the CrossOver Mac, Linux and/or ChromeOS list)
Our current retail price for CrossOver Life is $494 USD, whereas an initial subscription of CrossOver+, is $74 USD and a renewal is about $34 USD (applicable only if you renew within two weeks of your subscription expiring).
So, what is included with CrossOver Life?
The latest full version of CrossOver
All the bug fixes (software is hard)
Software upgrades for life (no pesky renewal fees, emails or reminders!)
Unlimited support (email and phone — our people are your people now!)
SWAG! (your account will be loaded with $65 Swagbukaroos — CodeWeavers currency— for you to spend to get special swag). **
**When CrossOver Life is purchased at a discount (ie: Cyber Monday Sale), no Swagbukaroos are distributed. Swagbukaroos are CodeWeavers currency given to an individual when they purchase CrossOver Life at full price.
A brief history…
On February 29, 2016, CodeWeavers debuted CrossOver Life as a way for our users to end yearly renewals with one flat fee and/or show support for the work we do on Wine. There was skepticism and side bets the first year internally at CodeWeavers about CrossOver Life's success. But in the end we were humbled by all the generosity and willingness we received to support our work on Wine through the purchase of CrossOver Life that we have kept the program going for six years — and to date donated $4,496 to the Wine Project.
On October 13, 2020, when we unleashed our new branding, we also revamped the CrossOver Life swag system. Once the purchase of CrossOver Life is complete, $65 Swagbukaroos are loaded into your account. At your discretion you can spend this currency to purchase specially curated CodeWeavers swag. It is our way of saying "thank you for your support."
A bit of Q and A (because we do get asked these)…
Q: How long is CrossOver Life good for?
A: The duration of *your* entire beautiful life.
Q: Can I transfer CrossOver Life to my unborn great grandchildren?
A: No, that is their life, not your yours
Q: What upgrades and bug fixes am I entitled to?
A: All of them as long as you are amongst the living. Woot! Woot!
Q: How many computers can I run CrossOver Life on?
A: Three. Tre. Trois. Tres. Drei. Tri. Trzy. Treîs. Kolme. Ekolu. Triúr.
Q: What operating system will CrossOver Life run on?
A: Your one purchase of CrossOver Life will run on macOS, Linux and/or ChromeOS. No need to choose wisely.
Q: Do I get priority support?
A: All our users are a priority. We pride ourselves on giving top-notch support to any and all paying subscribers.
Q: How can I buy CodeWeavers swag?
A: You cannot. It is not for sale. CodeWeavers swag is earned (via our BetterTester program) or given (via purchasing CrossOver Life) as a token of our appreciation.
And finally, another shameless call to action from your friendly Marketing Director. Visit our
store
to download our completely free two week trial of CrossOver for macOS, Linux and/or ChromeOS or to purchase your very own copy of CrossOver.
About Jana Schmid
Jana has been working in the marketing profession for over 15 years. She joined the CodeWeavers marketing department in 2010 and has earned oddities such as the Margaritaville Tahiti Frozen Concoction Maker and a lifetime supply of sparkling water for her performance as Marketing Director. Contact Jana at jana@codeweavers.com and learn more about her professional accomplishments on LinkedIn.