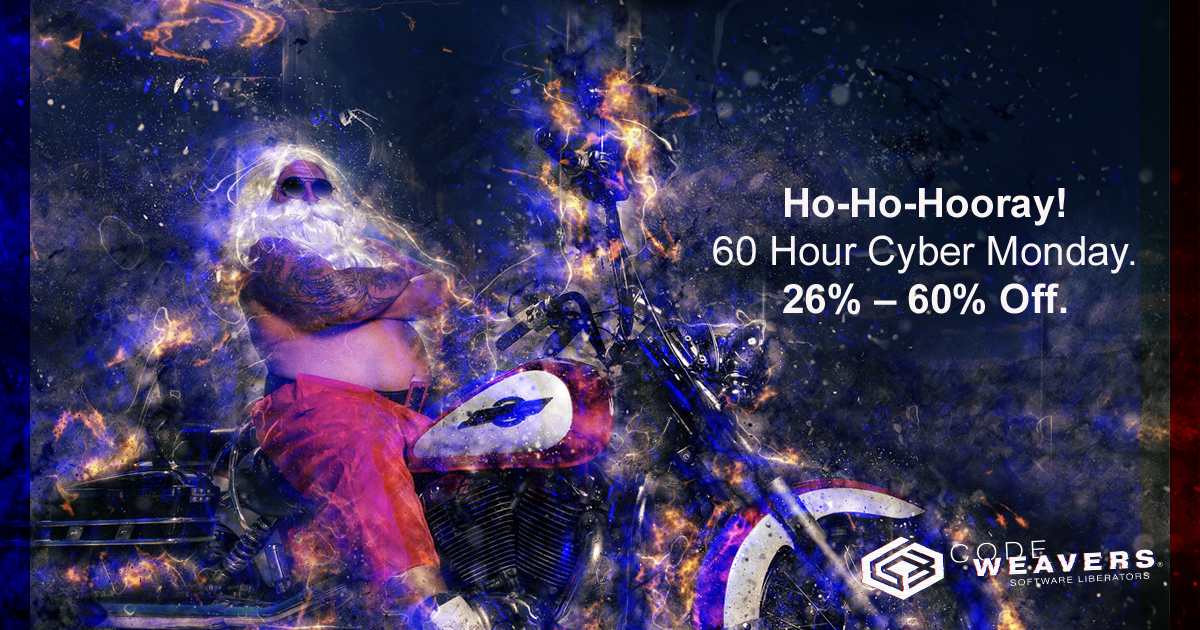 As I mentioned in my previous blog post, THE ONE TIME A YEAR WE DISCOUNT CROSSOVER LIFE is well, on Cyber Monday. And you know what tomorrow is? CYBER MONDAY! On Cyber Mondays past, we have limited our psycho-ho-ho Cyber Monday sales of CrossOver Life and CrossOver+ to 24 hours with discounts ranging anywhere from 20% to 75% off.
This year we have decided to shake things up a bit and offer our infamous Cyber Monday sale for 60 hours. Starting at 6:00 am (-6 GMT) on Monday, November 28, 2022 we will be offering CrossOver+ and renewals for 60% off with deal code HOORAY60. CrossOver Life will be 26% off with deal code HOORAY26.
The catch?
No refunds.
No swag.*
*All CrossOver Life purchases made with deal code HOORAY26 are exempt from receiving swag. Learn more.
So sit back, relax. You are one of the first know about our Cyber Monday sale. You know that starting tomorrow at 6:00 am (-6 GMT) you have 60 hours to decide between CrossOver Life and CrossOver+.
About Jana Schmid
Jana has been working in the marketing profession for over 15 years. She joined the CodeWeavers marketing department in 2010 and has earned oddities such as the Margaritaville Tahiti Frozen Concoction Maker and a lifetime supply of sparkling water for her performance as Marketing Director. Contact Jana at jana@codeweavers.com and learn more about her professional accomplishments on LinkedIn.