We have had a major battle inside our walls over the past few years over version numbers. We shipped our first CrossOver branded product over 11 years ago. Lately I've been expressing the concern that we're going to get sick of just adding 1 to the version number. CrossOver 26 sounds lame to my ears, and who ever bought version 13 of a program?
So we had a big battle over how to handle this. We discussed new names for the product. We discussed renaming the company. We discussed using animal names (imagine CrossOver Timber Wolf). We discussed following the Adobe model and make it CrossOver WS 1 (Wine Suite). Or maybe make it X1 (this is your hint to look at the logo presentation of CrossOver 11). In the end, as we were discussing the 'science' of Numerology, and the coming end of the world (as foretold by the Mayans), I declared that I would only ship a CrossOver 13 if we could ship it on a Friday the 13th.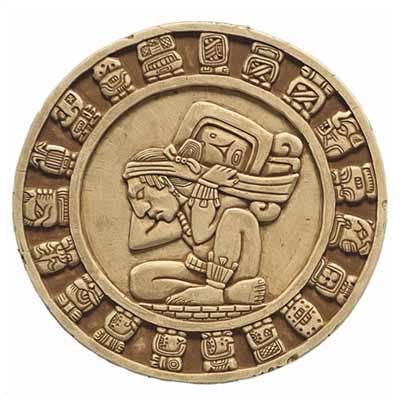 It turns out that there is a Friday the 13th in December of 2013. And, what's more, we were thinking that CrossOver 12 would be ready around December of 2012. So we could ship CrossOver 12 on 12/12/12, and then CrossOver 13 on Friday the 13th of December, 2013. Clearly, the Calendar Spirits were speaking to us, and providing divine inspiration.
Again, given the highly scientific nature of our decision making process, it was easy to conclude that not only did we have to do this, but by doing so, we would guarantee that the world would not end on December 21st; our superior Numerology would triumph over that of the Mayans and guarantee us all continued life on this planet.
You're welcome.
So I'm happy to announce that we've shipped CrossOver 12. This is a fantastic release of CrossOver; it integrates another year's worth of improvements in Wine. It also features for the first time an experimental 'Mac driver'. This is a technology that eliminates the X11 server from the Mac version of CrossOver. This is going to enable us to make Wine and CrossOver into a smoother, more seamless bridge between Windows applications and the Mac OS. It will make it easier for us to implement system tray icon support, better support for Mission Control, support for seamless drag and drop, support for proper full screen switching in games, and many more subtle improvements. Of course, it is just experimental for now. We will refine it in dot releases of CrossOver 12 over the coming year, and it will be absolutely brilliant in time for CrossOver 13 on Friday the 13th, December 2013.
I hope you enjoy CrossOver 12, and continued life beyond December 21!
Cheers,
Jeremy