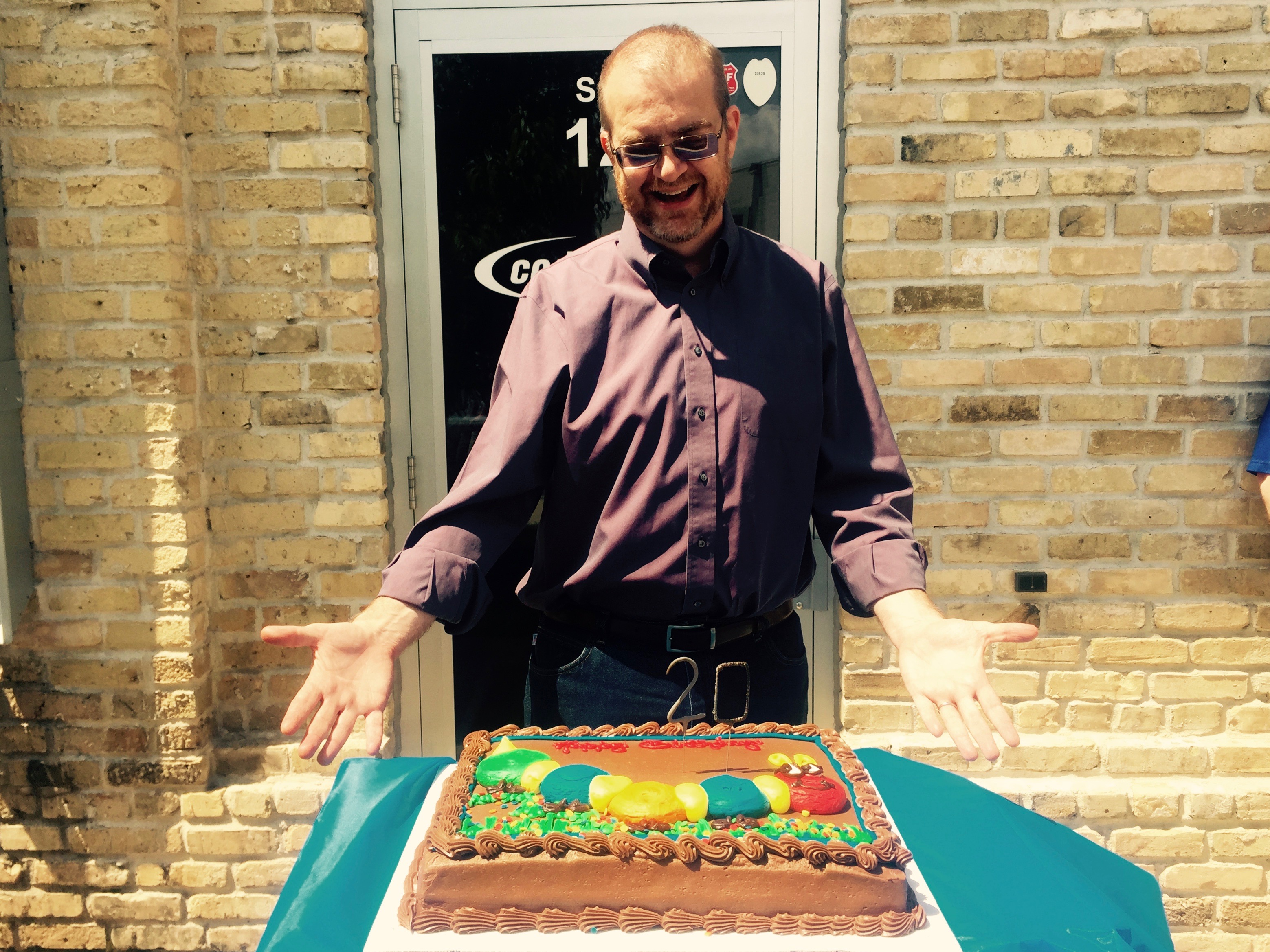 Twenty years ago this month, a fresh faced, much younger version of me started CodeWeavers. I had four goals:
Do important and challenging work
Work with people I respect
Have fun at work
Make lots of money
We have succeeded beyond my wildest dreams on the first three points. The jury is still out on the fourth point. Turns out making money when you give the bulk of your work away poses a real challenge. 😊
A few years into our corporate life, about 1999, I decided that the problem I wanted to tackle was the stifling monoculture of the computing industry. I felt that a Windows only universe was boring, so our mission to help people use Wine to escape from Windows was born. We've been fighting that battle ever since. Wine is now a powerful technology; used by countless people around the world to enhance their personal choice.
Even better, from my perspective, the computing industry is no longer a monoculture. In fact, it's a vibrant, interesting place to be and to work. We've still got horrific threats from outdated IP laws and patent trolls, but broadly, it's a great time to be a geek. We can't claim credit for much of that progress, but it brings me joy to think that we are one set of the many hands pushing the world towards freedom.
That brings up the question of what we do for the next twenty years. I've been enjoying the fruits of my
mid life crisis
; I've had a lot of fun working on a wide variety of technical challenges. We're still focused on making Wine a powerful technology - we're increasingly able to run most applications, including cutting edge games, and we're looking forward to adding Android to the list of platforms we support.
However, perhaps it's time for us to choose another important battle to focus on; another great work in the world. Sadly, the greatest problems I see in the world are all political in nature; not ones that lend themselves to attack by geeks like us. But you know, Facebook is really getting on my nerves...maybe it's time for 'Weaverbook'... or maybe there is an obvious problem that I've missed - let me know! We could use a new challenge.
Regardless, I am delighted to be able to celebrate our first 20 years, and I look forward to finding out what our next 20 years looks like!
Cheers,
Jeremy
p.s. If you want to join us in celebrating, a little duck told me about something special going on today only...
For Linux
and
For Mac