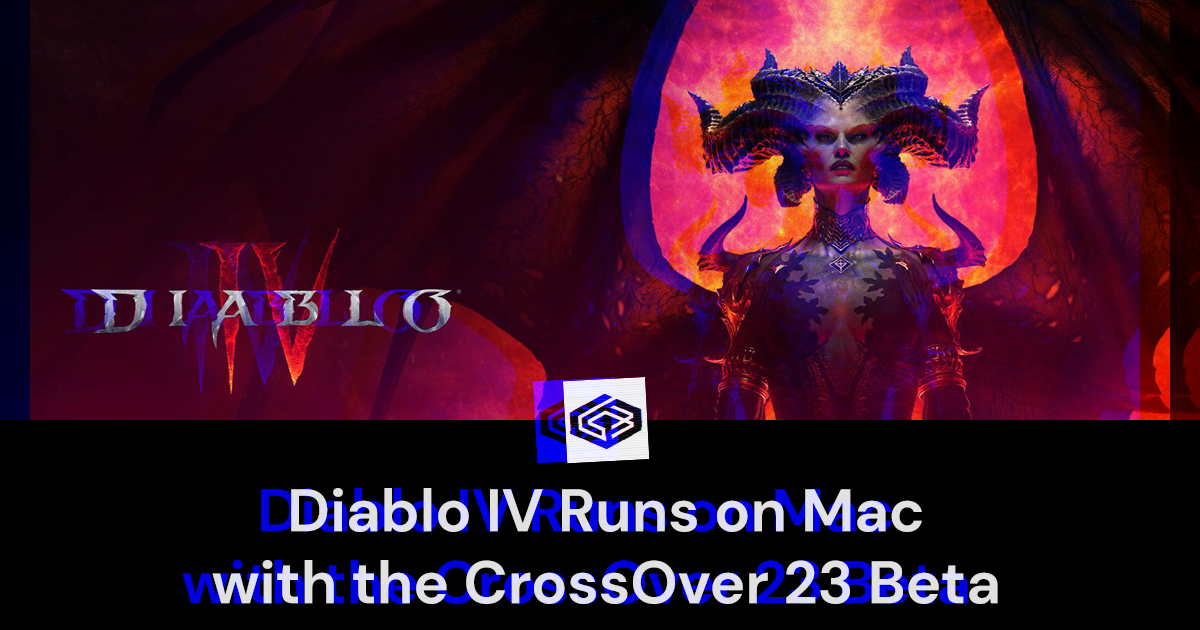 Last month, we made the groundbreaking announcement that Diablo II Resurrected was running on CrossOver 23 Mac nightly builds. The game had been playable on Linux since CrossOver 22, and the Mac news was revolutionary because it was the first ever report of a DirectX 12 game being playable on macOS.
In our unyielding pursuit of DirectX 12 support, we got Diablo IV working on Linux with the first CrossOver 23 beta released last week. We've been working tirelessly to bring the game to our Mac users, and we're now delighted to share the news that Diablo IV is working on macOS with the second CrossOver 23 beta, released just moments ago. Our QA team tested on an M2 Air running Ventura:
As mentioned in our last update, DirectX 12 support has been quite the technical challenge. For each game, we find multiple bugs that need to be fixed. We are committed to continuing to offer the absolute best gaming support on macOS. CrossOver 23 will be released later this summer, so be sure to subscribe to get updates on CrossOver releases.
About Meredith Johnson
Meredith has been with CodeWeavers since 2019, and currently wears both the QA Manager and CrossOver Product Manager hats. After getting her PhD in linguistics, she somehow stumbled into the Free and Open Source Software world. When she isn't testing CrossOver, she's probably perfecting yet another bean stew, jogging slowly, buying even more linen tunics, doing a face mask or doting on her perfect chunky baby.