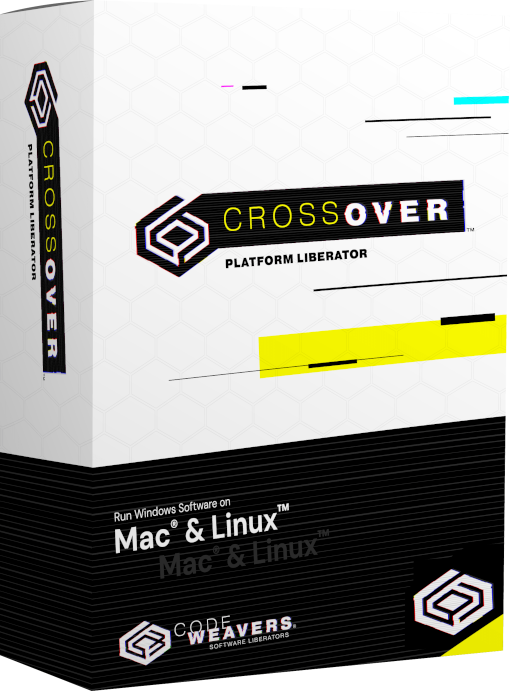 How does the free 14-day
trial of CrossOver work?
We offer a free, fully-functional 14-day trial of CrossOver. The free trial of CrossOver takes about one minute to download. Your trial period begins as soon as you launch CrossOver the first time.
When your free trial ends CrossOver will stop working, but any Windows programs you've installed or run during the trial are still there. Once you purchase a CrossOver license you can remove the trial timer and continue using your Windows software - no need to reinstall.
Why try CrossOver
before you buy?
Unlike an emulator that requires a full copy of the Window OS, CrossOver translates the commands your Windows application wants to use to your installed OS and back. This translation system means you don't need to spend hours setting up Windows OS first, you can just install your Windows application directly into CrossOver and run it.
But it's a big process to try and recreate all the Windows OS commands, and CrossOver isn't complete yet. Many Windows applications work great, but some might have reduced functionality, or possibly not run at all. That's why we encourage everyone to try their favorite Windows applications first in our 14-day, completely functional trial of CrossOver and see for before purchasing.
We also maintain a large Compatibility Center database of user reports, documenting how various Windows applications run in CrossOver. If your program runs under CrossOver you're good to go with the easiest, least expensive, and friendliest Windows compatibility software out there. And even if it doesn't, you've only spent a few minutes to potentially save yourself several hundred dollars and all the hassles that come with Windows.
So before you go plunking down your hard-earned money for an emulator AND a copy of Windows AND spend an entire afternoon setting it all up, give us a try!
CodeWeavers or its third-party tools process personal data (e.g. browsing data or IP addresses) and use cookies or other identifiers, which are necessary for its functioning and required to achieve the purposes illustrated in our
Privacy Policy
. You accept the use of cookies or other identifiers by clicking the Acknowledge button.
Please Wait...
eyJjb3VudHJ5IjoiVVMiLCJsYW5nIjpudWxsLCJjYXJ0IjowLCJ0enMiOi02LCJjZG4iOiJodHRwczpcL1wvbWVkaWEuY29kZXdlYXZlcnMuY29tXC9wdWJcL2Nyb3Nzb3Zlclwvd2Vic2l0ZSIsImNkbnRzIjoxNzAwMTUwMjM1LCJjc3JmX3Rva2VuIjoicnJaUzI1TWQ0ZWhnWWtnQSIsImdkcHIiOjB9