How to run an executable in crossover for chrome.

Here is a Step by Step visual of running an executable. You will need to create an empty bottle/environment to do so.

1. Launch Crossover and type in the name of the application to be run.
2. Click on Install Unlisted Application.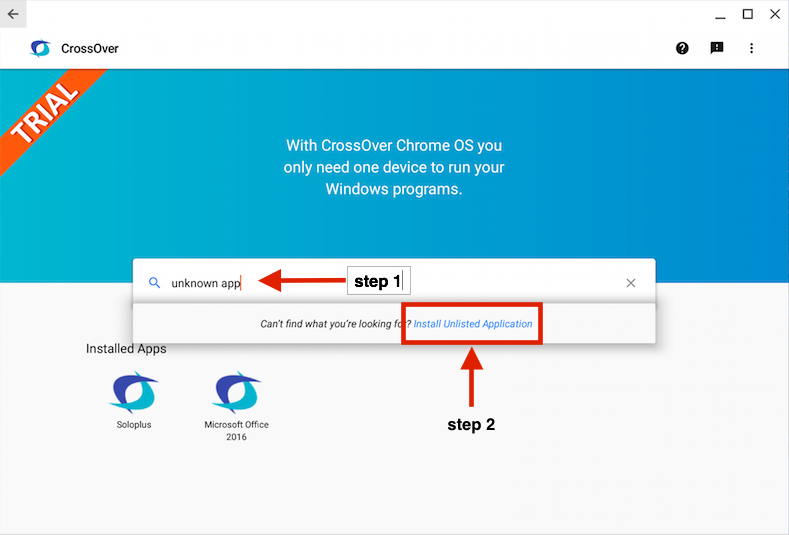 3. Click on create empty environment.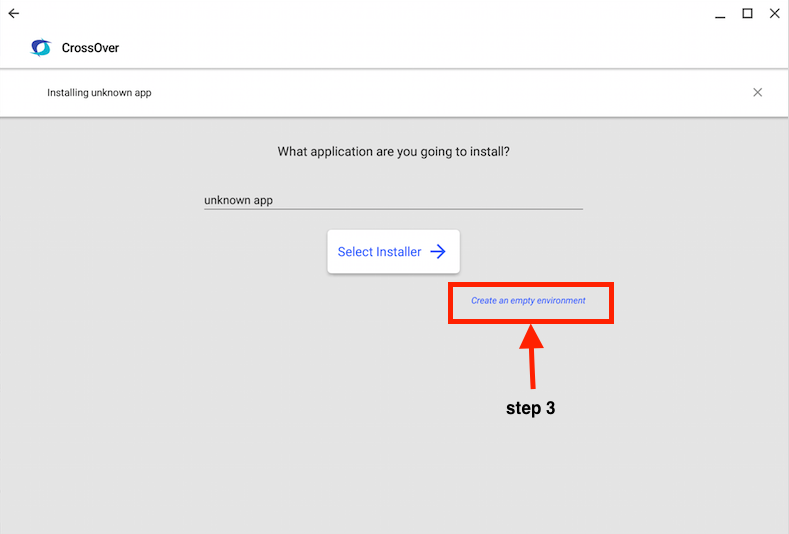 4. When the bottle is finished being created click on Done.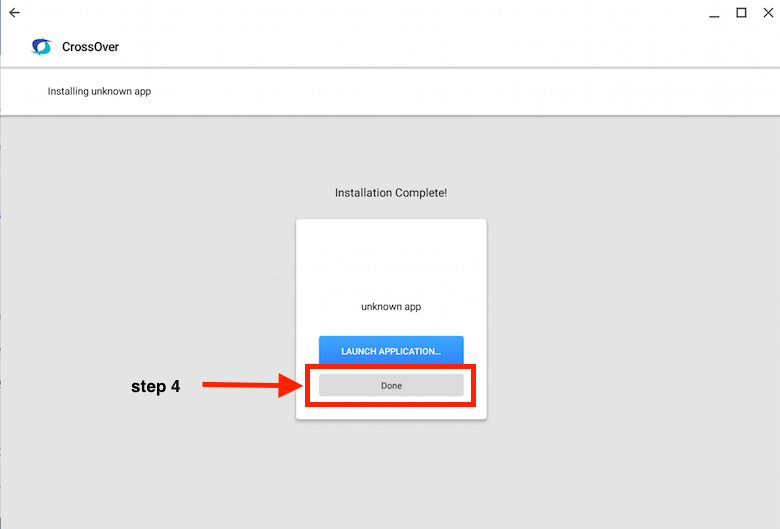 5. Click on the bottle and it should bring you to bottle manager. Click the down arrow as seen in Step 5 to reveal the dropdown.
6. Click on File Explorer.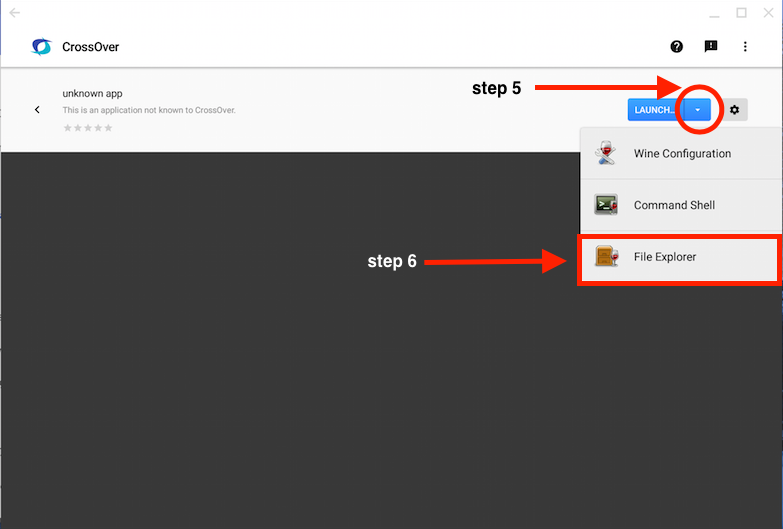 7. You will automatically be routed to the Downloads folder where you can locate your executable that was downloaded. Right click on the .exe and Open. The app should run from within the bottle.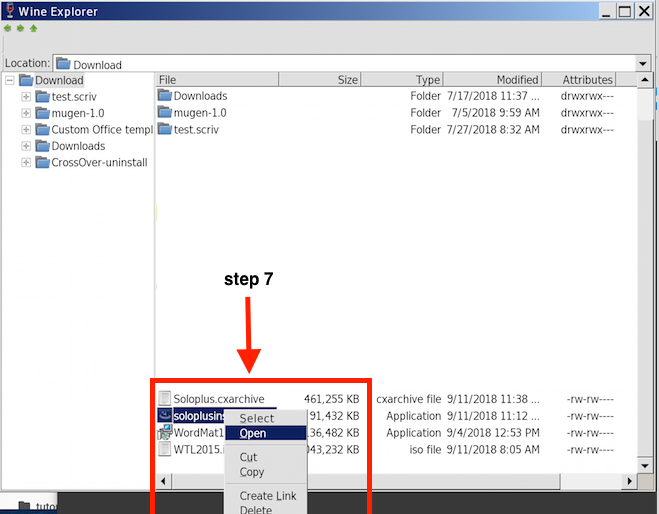 Last modified on
2018-09-13 15:06:28
by
Ryan Abhiram
Are you sure you want to delete this page?
Note: Any nested pages that are under this one will be moved up one level. Any attachments tied to this page will be deleted.
Move / Rename Page
---
Unknown Error, unable to move!
That page exists already!
One or more of the parent pages specified in new path do not exist!
/support/wiki/
/support/wiki/chromeos/howtorunexe
Please Wait...
eyJjb3VudHJ5IjoiVVMiLCJsYW5nIjpudWxsLCJjYXJ0IjowLCJ0enMiOi01LCJjZG4iOiJodHRwczpcL1wvbWVkaWEuY29kZXdlYXZlcnMuY29tXC9wdWJcL2Nyb3Nzb3Zlclwvd2Vic2l0ZSIsImNkbnRzIjoxNjIyNjYxODQwLCJjc3JmX3Rva2VuIjoiVHZiSnFnUjhnYW5xSmdONiIsImdkcHIiOjB9