How to install an unknown application in Chrome OS
1. Search for the application in CrossOver. If it is not listed, click "Install Unlisted Application"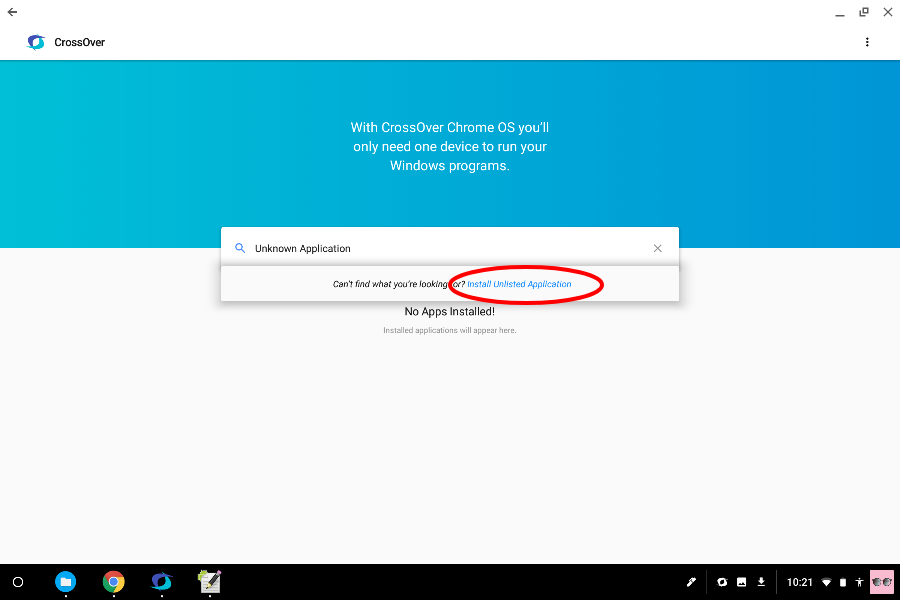 2. Make sure that the application is named correctly.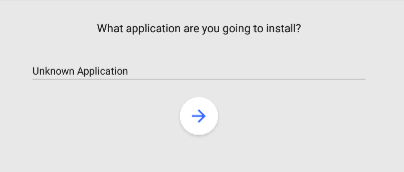 3. The installer will be unknown. Choose the correct installation file, and install.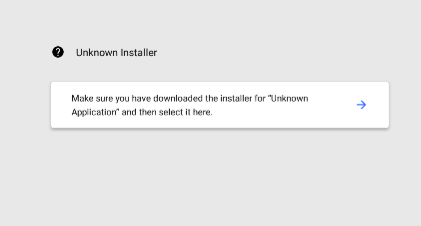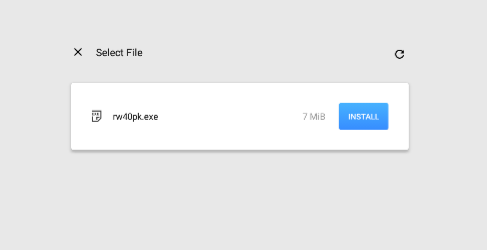 4. Your new application will be installed.
However, the program may require dependencies to run which can later be added into the bottle.
For more information or troubleshooting, visit our troubleshooting page.
Last modified on
2017-10-20 11:17:33
by
Anna Lasky
Are you sure you want to delete this page?
Note: Any nested pages that are under this one will be moved up one level. Any attachments tied to this page will be deleted.
Move / Rename Page
---
Unknown Error, unable to move!
That page exists already!
One or more of the parent pages specified in new path do not exist!
/support/wiki/
/support/wiki/chromeos/installunknownapp
Please Wait...
eyJjb3VudHJ5IjoiVVMiLCJsYW5nIjpudWxsLCJjYXJ0IjowLCJ0enMiOi01LCJjZG4iOiJodHRwczpcL1wvbWVkaWEuY29kZXdlYXZlcnMuY29tXC9wdWJcL2Nyb3Nzb3Zlclwvd2Vic2l0ZSIsImNkbnRzIjoxNjg0ODczOTEzLCJjc3JmX3Rva2VuIjoiS0VXWG52SDlxRnRhZWF5dCIsImdkcHIiOjB9