How to Upgrade a Steam Windows XP Bottle to Windows 7
Steam is dropping support for Windows XP at the end of this year. You can upgrade your existing Steam bottle to Windows 7 easily to keep your games running well into the future.
This tutorial will work for both Mac and Linux
1) Open CrossOver, select your Steam bottle, and double-click on "Run Command."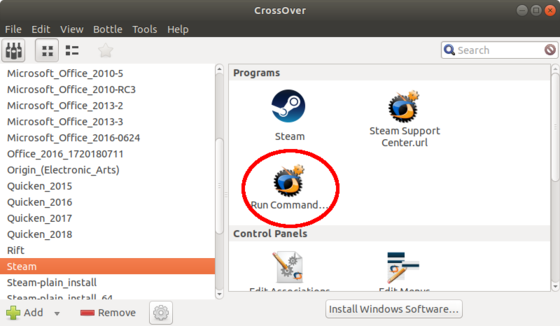 If you cannot see the list of bottles on the left hand side, click on the icon with three wine bottles to list the bottles.
2) Type "winecfg" into the Command line and click "Run" to open the wine configuration.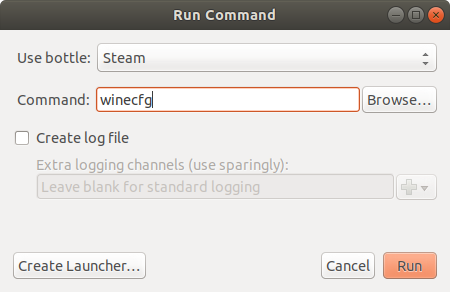 3) Change Windows Version from Windows XP to Windows 7 using the drop down menu and then click "OK".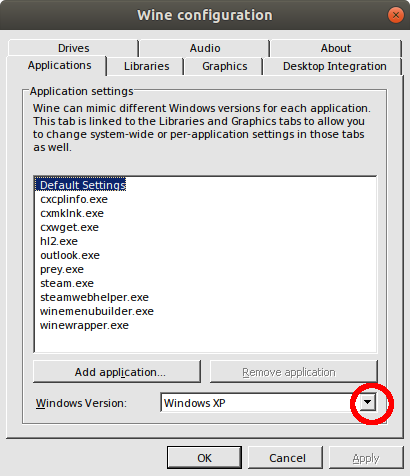 4) Change the command in Run Command to "regedit" and click "Run" again.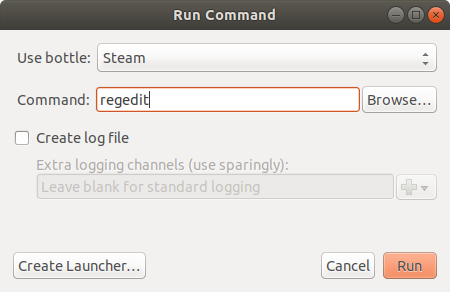 5) Use the + buttons next to the folders to open HKEY_CURRENT_USER > Software > Wine > AppDefaults.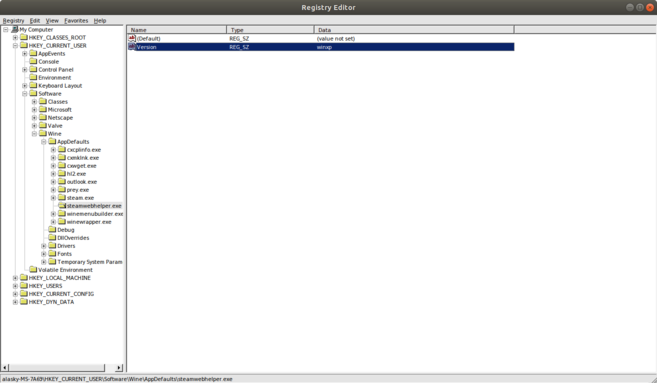 6) Delete the keys with Data = winxp from steam.exe and steamwebhelper.exe
To do this, click on the steamwebhelper.exe folder. Then right click on the entry for winxp and select "Delete." Do the same with the winxp entry in the steam.exe folder.
7) Close everything and launch Steam!
Close the Registry Editor and Run Command. When you launch Steam, it will update and the red XP warning will be gone because Steam is now running in Windows 7!
Last modified on
2018-08-03 14:14:03
by
Anna Lasky
Are you sure you want to delete this page?
Note: Any nested pages that are under this one will be moved up one level. Any attachments tied to this page will be deleted.
Move / Rename Page
---
Unknown Error, unable to move!
That page exists already!
One or more of the parent pages specified in new path do not exist!
/support/wiki/
/support/wiki/linux/faq/steam_win7
Please Wait...
eyJjb3VudHJ5IjoiVVMiLCJsYW5nIjpudWxsLCJjYXJ0IjowLCJ0enMiOi01LCJjZG4iOiJodHRwczpcL1wvbWVkaWEuY29kZXdlYXZlcnMuY29tXC9wdWJcL2Nyb3Nzb3Zlclwvd2Vic2l0ZSIsImNkbnRzIjoxNjg0ODczOTEzLCJjc3JmX3Rva2VuIjoiZzJKdlRMV2dGZzdaZFZ1UyIsImdkcHIiOjB9