Deleting a Windows Application
Crossover installs Windows applications into bottles. A bottle is a simulated Windows environment. To delete a Windows application in Crossover, you must delete the bottle containing the application. Removing an application safely from a bottle while keeping that bottle intact is impossible.
In the left sidebar, locate the bottle you want to delete in the Bottles list.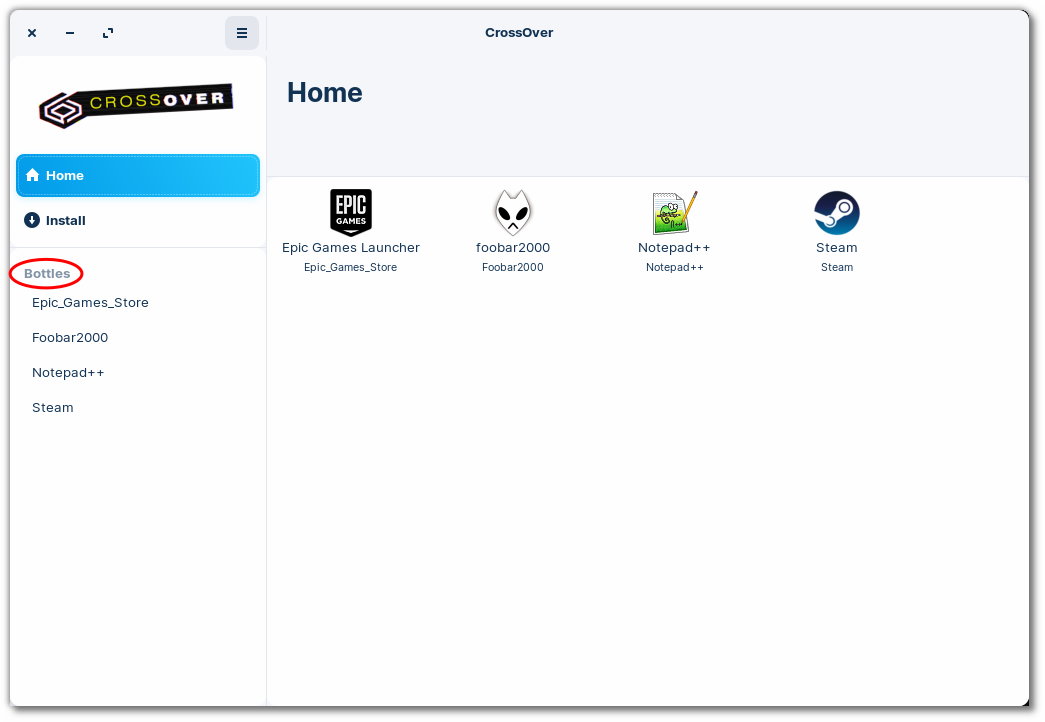 Right-click the bottle and select Delete Bottle.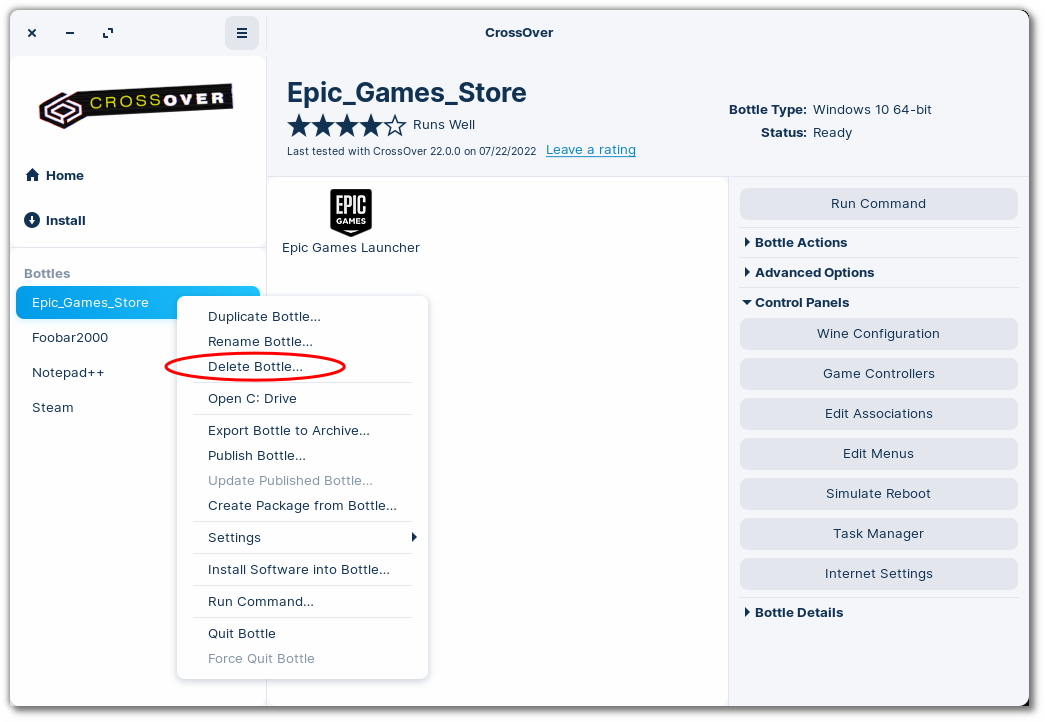 CrossOver displays a warning message. If you are sure you want to delete the selected bottle, click Delete.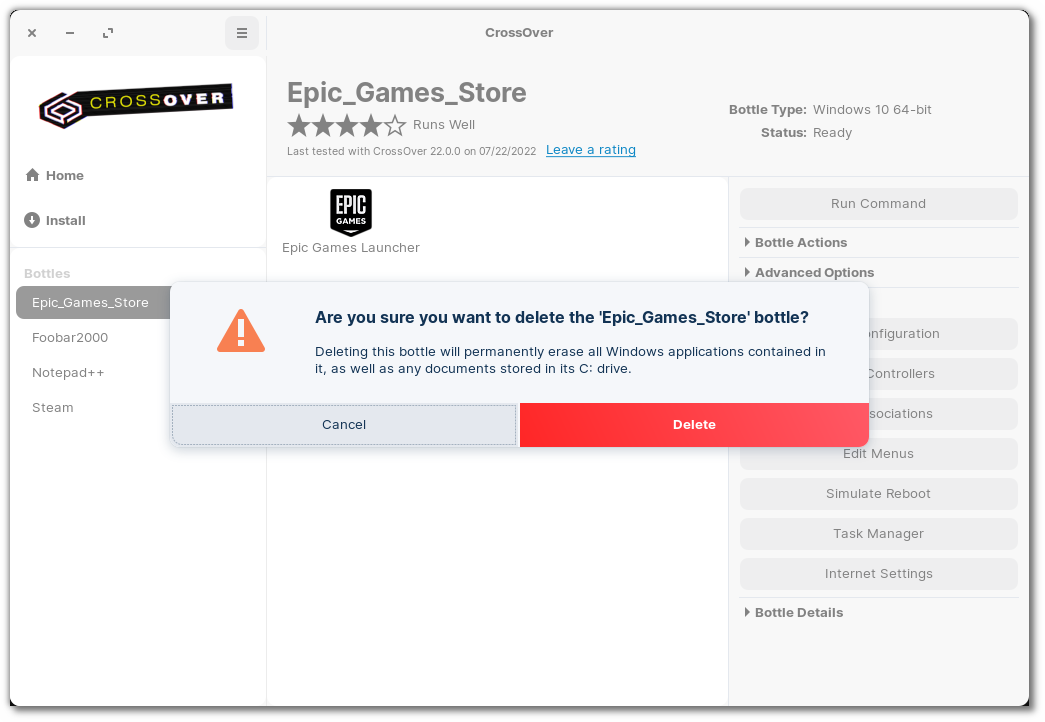 Other Articles
How to delete bottles in older versions
Last modified on
2022-08-24 19:14:35
by
CJ Silver
Are you sure you want to delete this page?
Note: Any nested pages that are under this one will be moved up one level. Any attachments tied to this page will be deleted.
Move / Rename Page
---
Unknown Error, unable to move!
That page exists already!
One or more of the parent pages specified in new path do not exist!
/support/wiki/
/support/wiki/linux/linuxtutorial/delete_bottle
Please Wait...
eyJjb3VudHJ5IjoiVVMiLCJsYW5nIjpudWxsLCJjYXJ0IjowLCJ0enMiOi01LCJjZG4iOiJodHRwczpcL1wvbWVkaWEuY29kZXdlYXZlcnMuY29tXC9wdWJcL2Nyb3Nzb3Zlclwvd2Vic2l0ZSIsImNkbnRzIjoxNjg0ODczOTEzLCJjc3JmX3Rva2VuIjoiaHNLdUo5NFhWQzlDVlBGWiIsImdkcHIiOjB9