Enabling DXVK
DXVK is a Vulkan-based D3D translation layer for running 3D applications on Linux.
To enable DXVK (Vulkan backend for D3D 11) in CrossOver, first select a bottle from the left sidebar.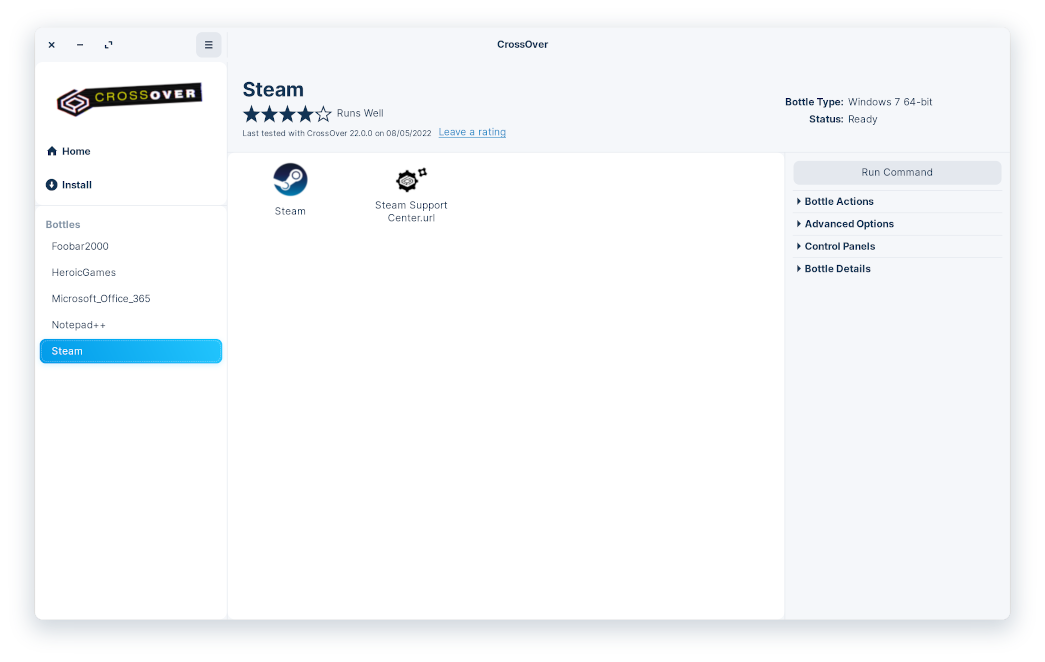 Next, expand the Advanced Options menu in the right sidebar and toggle DXVK on or off.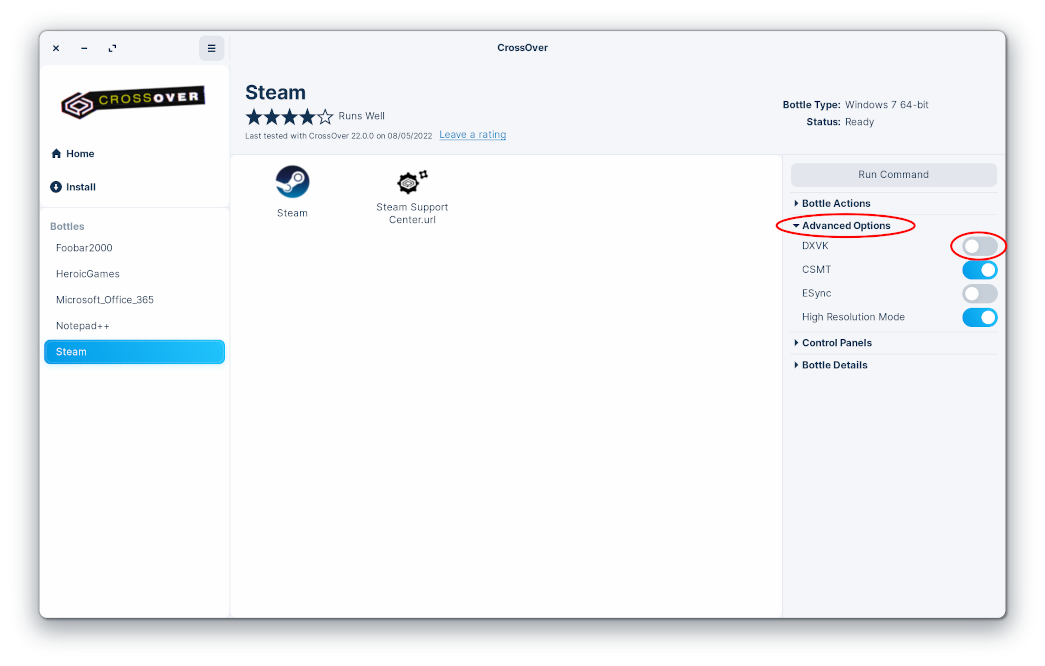 DXVK can also be accessed from the CrossOver main menu. With the bottle selected, navigate to Bottle > Settings and click DXVK Vulkan backend for D3D11 (Builtin) to enable or disable it.
DXVK (Upstream)
To access newer versions of DXVK, you can install DXVK (Upstream). Follow the steps for Installing a Listed Application and search for DXVK (Upstream).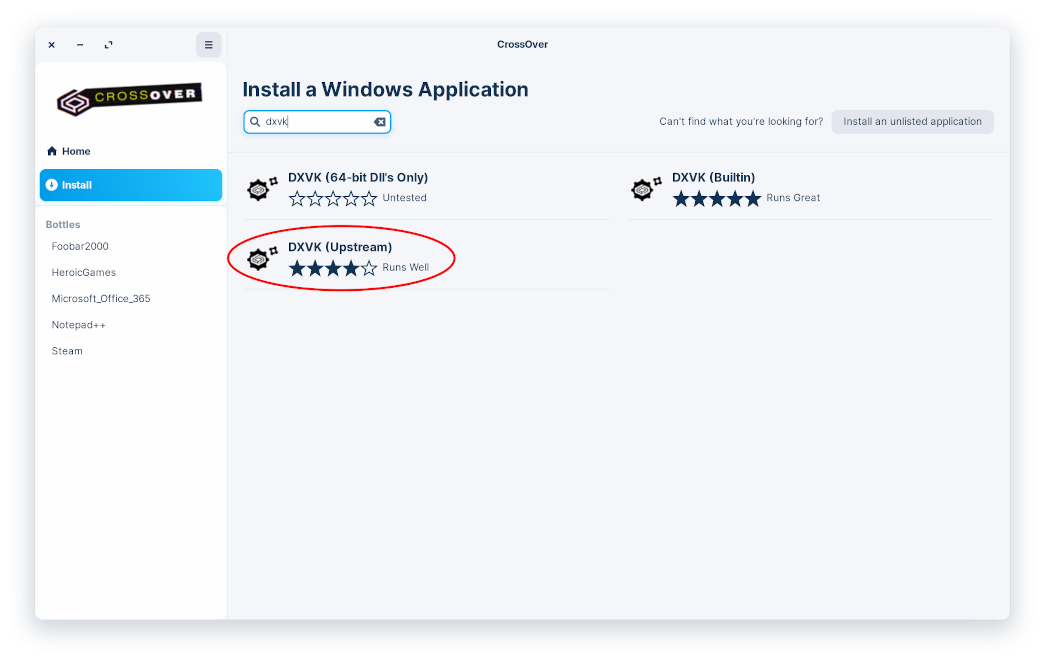 Last modified on
2023-09-19 09:42:26
by
Andrew Balfour
Are you sure you want to delete this page?
Note: Any nested pages that are under this one will be moved up one level. Any attachments tied to this page will be deleted.
Move / Rename Page
---
Unknown Error, unable to move!
That page exists already!
One or more of the parent pages specified in new path do not exist!
/support/wiki/
/support/wiki/linux/linuxtutorial/dxvk
Please Wait...
eyJjb3VudHJ5IjoiVVMiLCJsYW5nIjpudWxsLCJjYXJ0IjowLCJ0enMiOi01LCJjZG4iOiJodHRwczpcL1wvbWVkaWEuY29kZXdlYXZlcnMuY29tXC9wdWJcL2Nyb3Nzb3Zlclwvd2Vic2l0ZSIsImNkbnRzIjoxNjk1NDAxOTA4LCJjc3JmX3Rva2VuIjoid042NUF0Q0p2dzhVOGtxSyIsImdkcHIiOjB9