Installing an unknown application from disc or installer file

1)
Download the .exe installer file (or .msi file) for your Windows application.
2)
Go to Crossover's Install Software menu and choose
Other Application
.
3)
Click on
Select An Installer
to expand that section and then
Choose Installer File
.
4)
Browse and select the installer file for your program.
5)
You can click on
Will install into a new winXP bottle...
and change the name of the bottle if you want.
6)
Finally click
Install
in the lower-right corner to proceed.
Continuing through installation

Crossover will first create a bottle to store the Windows application's files in, and then attempt to run program's installer.
You can monitor the progress of each step by clicking on the
Details
triangle.
If all goes well, you'll soon see the Windows installer for your program.
Follow the installation steps just like you would on Windows. Usually you can leave all the install options at their defaults.
Once the Windows program's installer completes and you finish out of that, Crossover should report that the installation is complete.
Launching your Program

If everything worked out you should now see a menu entry for your Windows application, and a button for the application in CrossOver.
On Ubuntu's Unity desktop there is no
Windows Applications
folder. You'll need to search for the launcher of your installed application by name.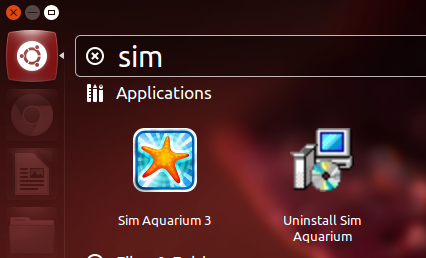 If the Windows application you want to install has a database entry and installer script (CrossTie) you can follow our guide to installing known applications and save yourself some time.
Move / Rename Page
---
Unknown Error, unable to move!
That page exists already!
One or more of the parent pages specified in new path do not exist!