Installing a known application from disc or installer file
Windows applications that have a [compatibility database|http://www.codeweavers.com/compatibility/search/] entry and an installer script (called a CrossTie) are considered known applications and CrossOver can help you install them faster.
Beginning installation
Either click the Install Now button on an application's database entry.
or launch CrossOver and click the Install Windows Software... button.
Select the application entry
Search for your Windows application or browse the list and select the name of your program.
Choose the installer source
CrossOver might be able to download the Windows application installer directly from the publisher's website.
If so, there's nothing more you need to do. Click Install to begin.
If your application installer is on disc, make sure it's in your computer and choose the disc entry. Then click Install to begin.
And if you have the installer .exe/.msi already on your computer pick Choose Installer File...', select the installer, and click 'Install to begin.
Continuing through installation
Crossover will first create a bottle to store the Windows application's files in, and then attempt to run program's installer.
If all goes well, you'll soon see the Windows installer for your program.
Follow the installation steps just like you would on Windows. Usually you can leave all the install options at their defaults.
Once the Windows program's installer completes and you finish out of that, Crossover should report that the installation is complete.
Launching your Program
If everything worked out you should now see a menu entry for your Windows application, and a button for the application in CrossOver.
On Ubuntu's Unity desktop there is no Windows Applications folder. You'll need to search for the launcher of your installed application by name.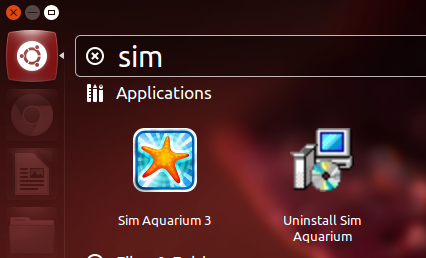 If the Windows application you want to install isn't a known application check out our guide on how to install unknown applications in CrossOver.
Other Articles
Installing a known application in an older version
Last modified on
2015-12-10 16:48:58
by
Vince Lund