How to create a launcher icon for a Windows application
You can watch this tutorial on YouTube
Sometimes a launcher app icon isn't created automatically for programs installed in Crossover. You can use this process to manually create double-clickable launcher app icons. You can also use this to create a double-clickable app icon for standalone .exe programs that have no installer.
First go to the Bottle'' menu and choose ''Run Command...
Next choose the bottle that contains the Windows .exe. If this is a standalone .exe don't worry about the bottle.


Browse and select the Windows .exe.

Back on the Run Command window click Save Command as a Launcher.

A Finder window may popup with the new launcher app icon. You can also double-click the new launcher icon in Crossover.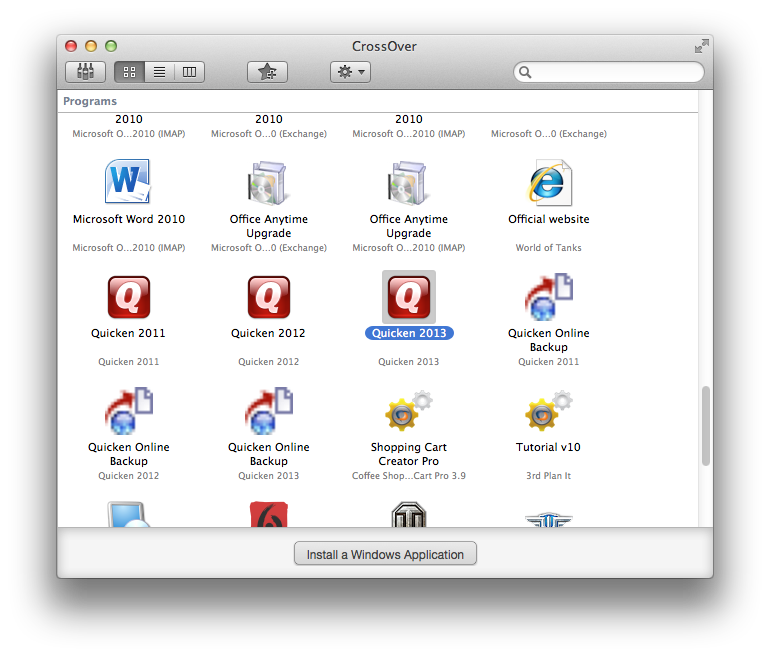 Note: The launcher app icon is tied to where the original Windows .exe is located. If you move the .exe the launcher app icon will stop working and need to be recreated.
Related Articles
Launch app creation guide for CrossOver 14.x and earlier
Last modified on
2015-12-10 15:22:50
by
Andrew Balfour
Are you sure you want to delete this page?
Note: Any nested pages that are under this one will be moved up one level. Any attachments tied to this page will be deleted.
Move / Rename Page
---
Unknown Error, unable to move!
That page exists already!
One or more of the parent pages specified in new path do not exist!
/support/wiki/
/support/wiki/mac/mactutorial/create_launcher
Please Wait...
eyJjb3VudHJ5IjoiVVMiLCJsYW5nIjpudWxsLCJjYXJ0IjowLCJ0enMiOi01LCJjZG4iOiJodHRwczpcL1wvbWVkaWEuY29kZXdlYXZlcnMuY29tXC9wdWJcL2Nyb3Nzb3Zlclwvd2Vic2l0ZSIsImNkbnRzIjoxNjU2NDMwODcxLCJjc3JmX3Rva2VuIjoiNFNBWVQ3R3hYYjlkelQ1MiIsImdkcHIiOjB9