Mapping a Drive or External Volume
1. Open the Wine Configuration Tool
Select a bottle from the Bottles list in the left sidebar. Next, expand the Control Panels menu and click Wine Configuration.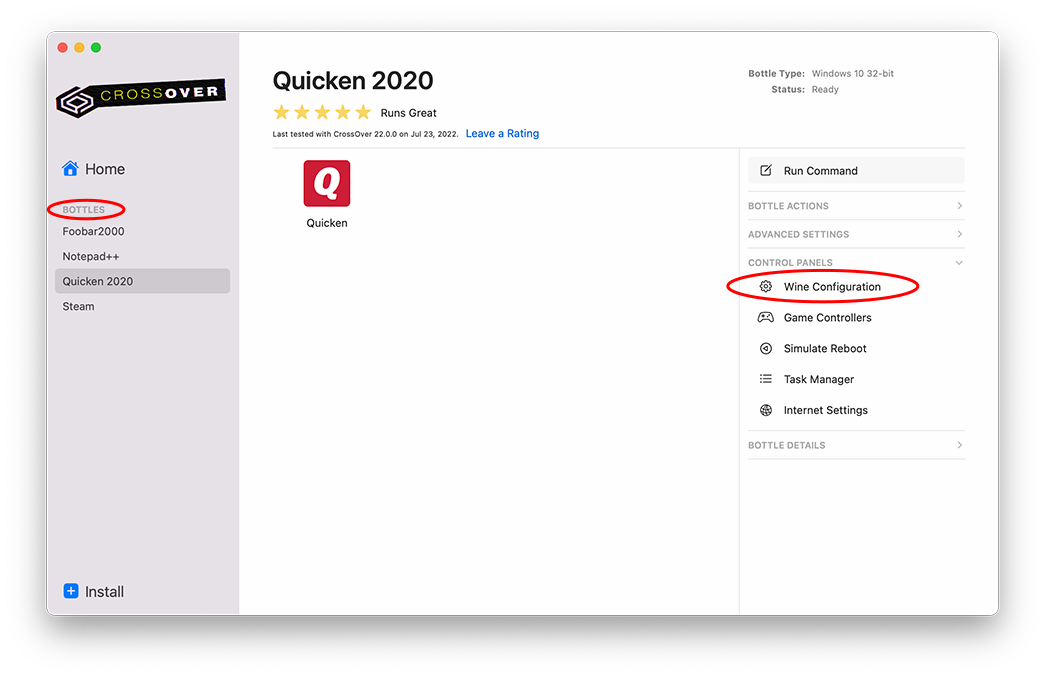 2. Assign a Drive Letter
From the Drives tab in Wine Configuration, click Add.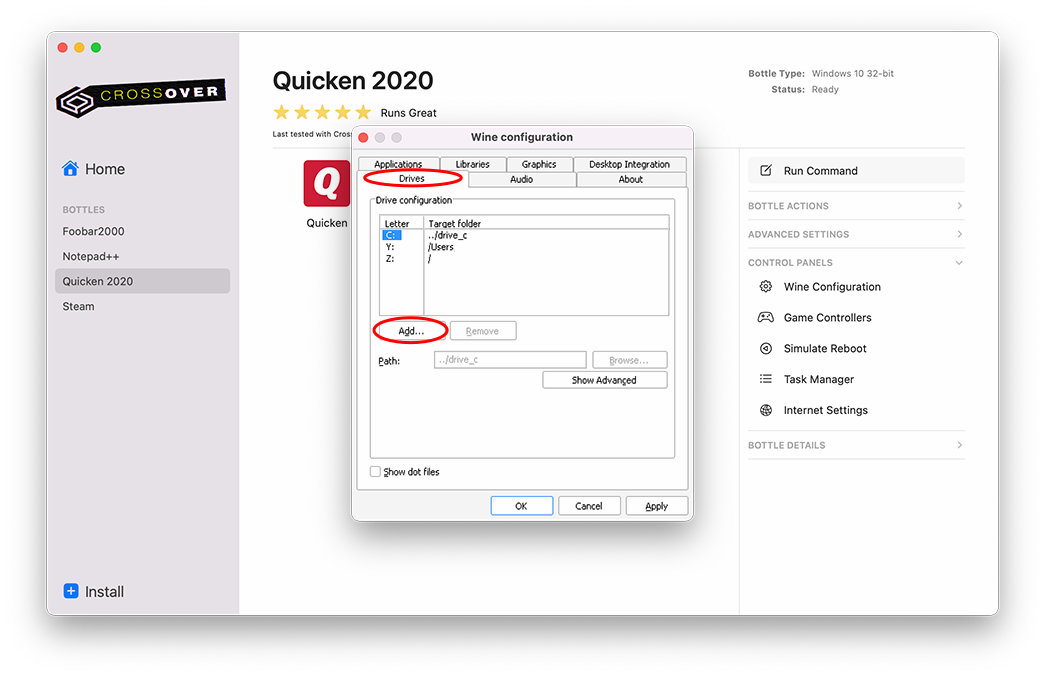 Select a drive letter from the list of available letters (e.g., D:), and click OK.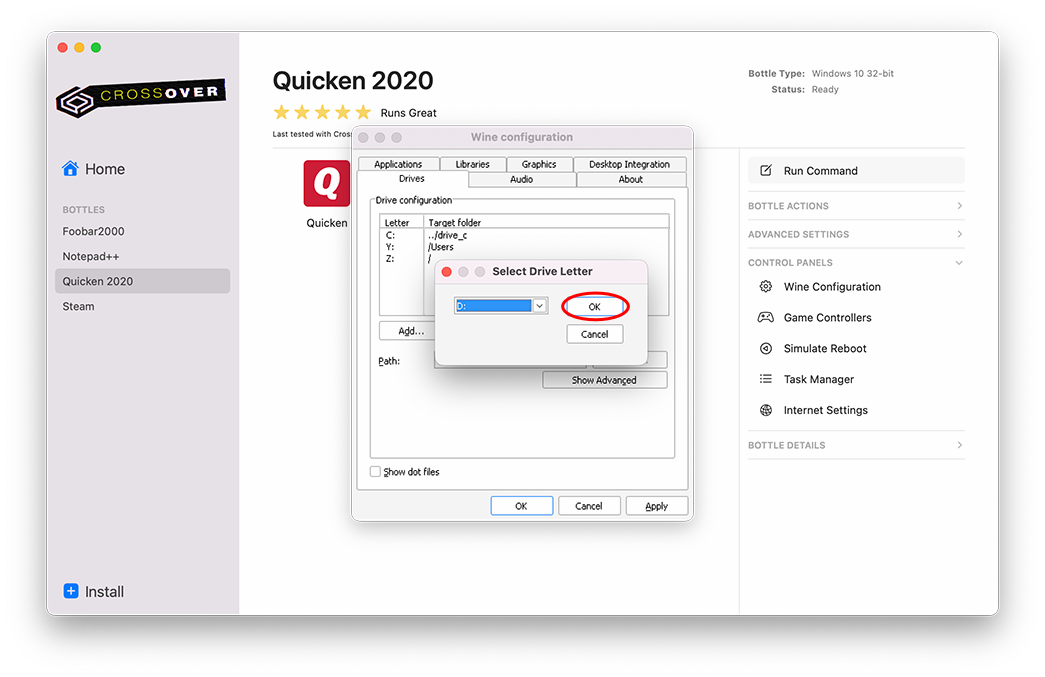 3. Assign Volume to Drive
Select the new drive, and click Browse.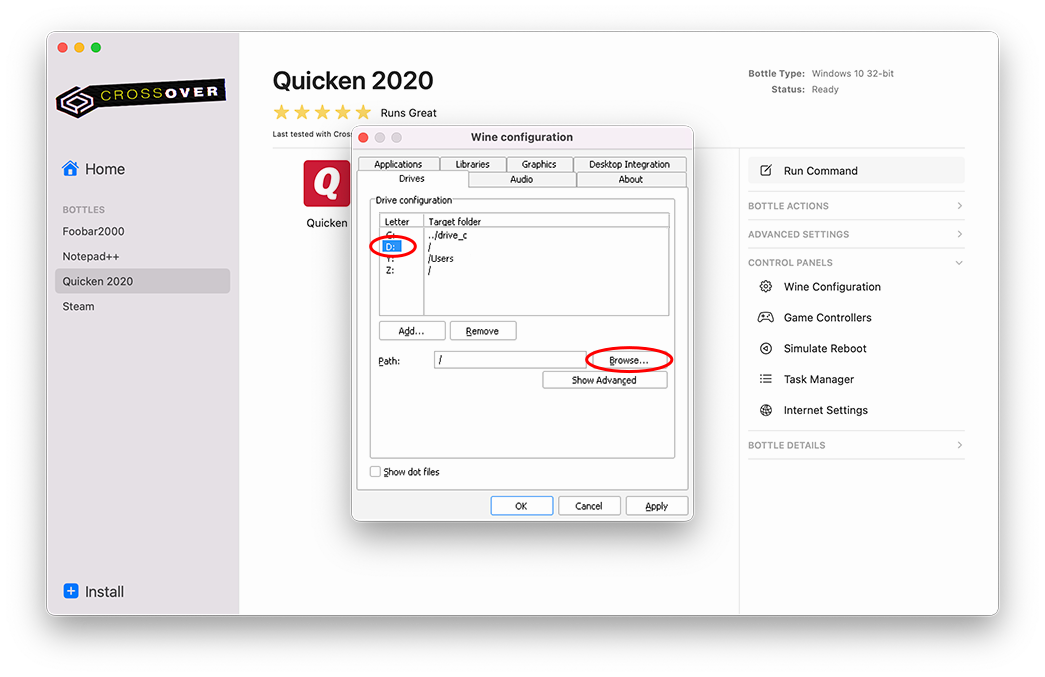 Locate the Volumes folder and expand it (click +) to view a list of available drives. Highlight a volume to map, and click OK.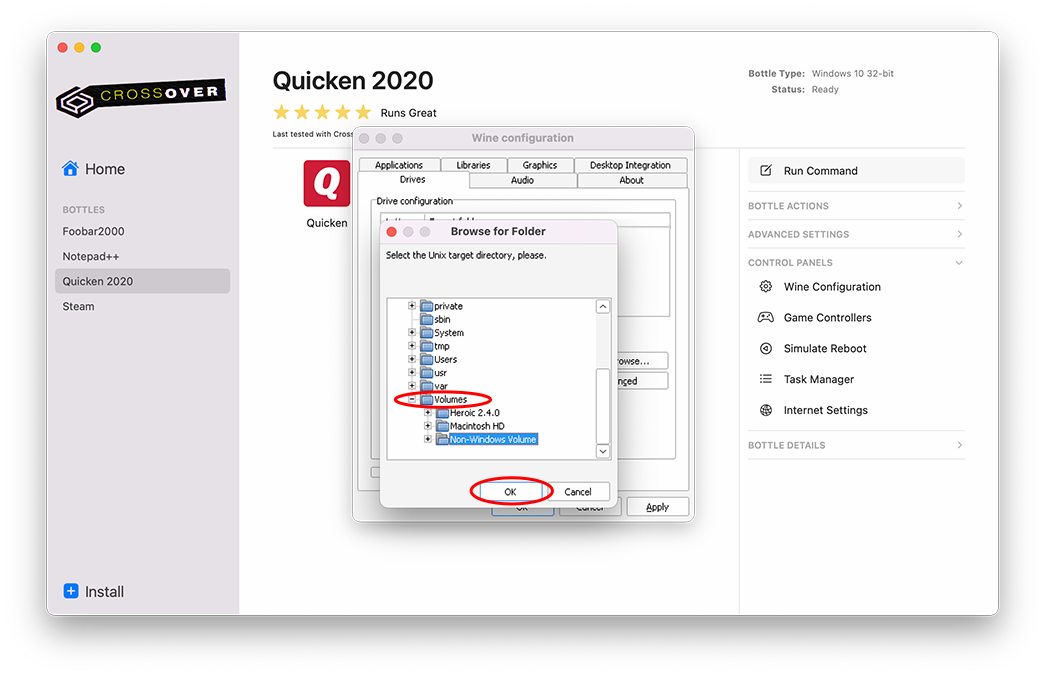 Click Apply to map the selected drive to the bottle.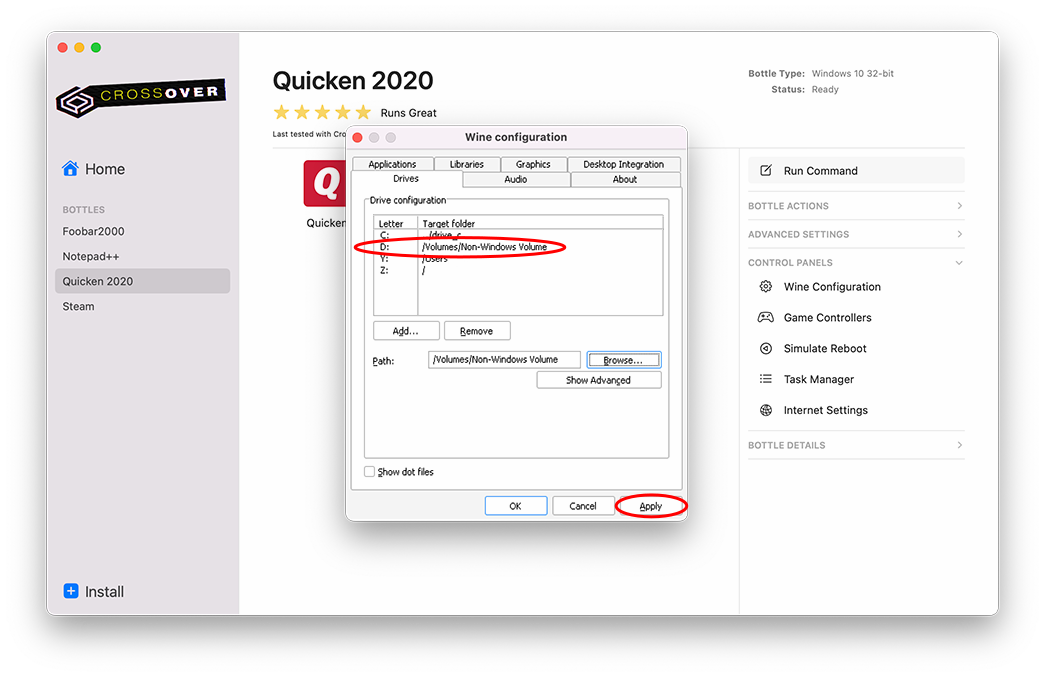 Last modified on
2022-08-26 14:03:21
by
CJ Silver
Are you sure you want to delete this page?
Note: Any nested pages that are under this one will be moved up one level. Any attachments tied to this page will be deleted.
Move / Rename Page
---
Unknown Error, unable to move!
That page exists already!
One or more of the parent pages specified in new path do not exist!
/support/wiki/
/support/wiki/mac/mactutorial/mapdrive
Please Wait...
eyJjb3VudHJ5IjoiVVMiLCJsYW5nIjpudWxsLCJjYXJ0IjowLCJ0enMiOi01LCJjZG4iOiJodHRwczpcL1wvbWVkaWEuY29kZXdlYXZlcnMuY29tXC9wdWJcL2Nyb3Nzb3Zlclwvd2Vic2l0ZSIsImNkbnRzIjoxNjczNjM5MzYzLCJjc3JmX3Rva2VuIjoiVWEzQXNOUnpFYVVLSEtFQyIsImdkcHIiOjB9