Installing an Unlisted Application
1. Open CrossOver
Launch CrossOver and from the Install screen, click Install an Unlisted Application.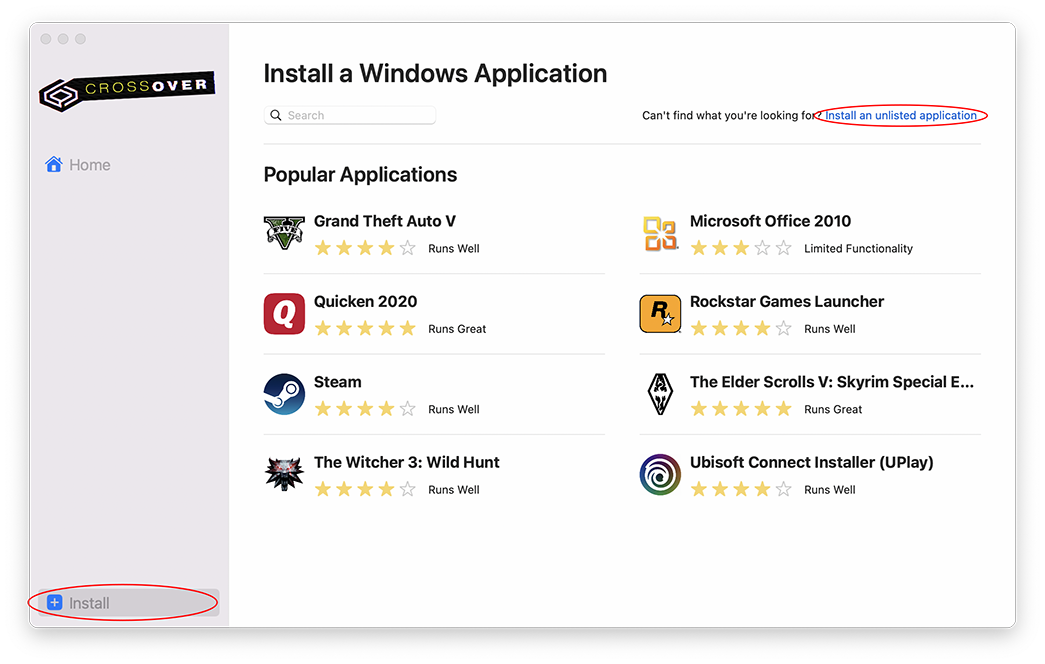 2. Select the Installer File
Click Edit to open the installer file dialog.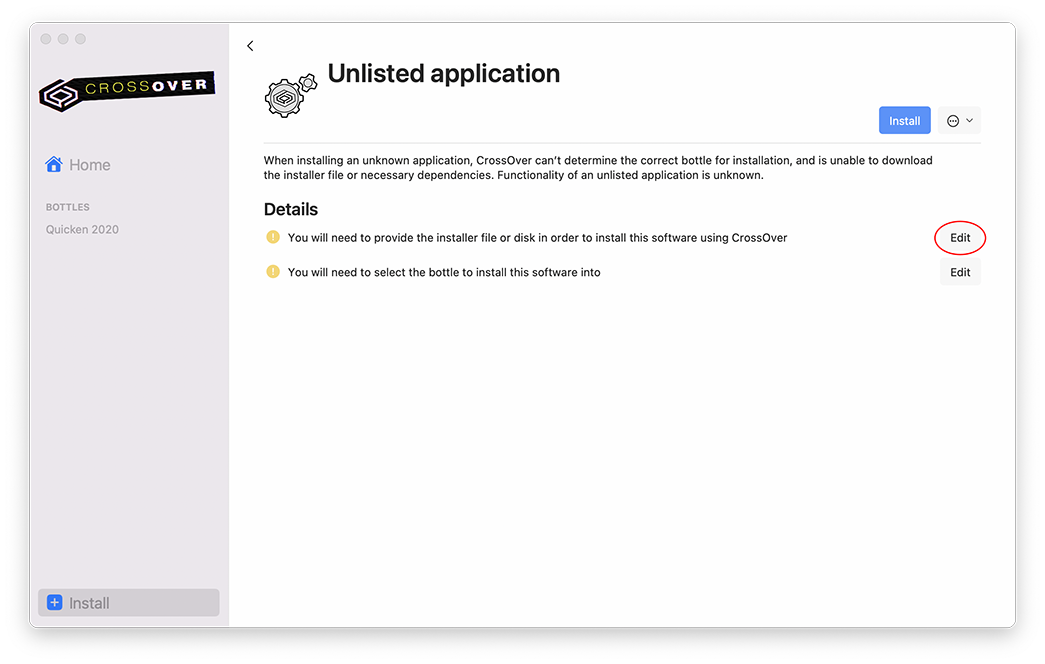 Locate the installer file for the program you are installing. Once you have selected the file, click Choose Installer.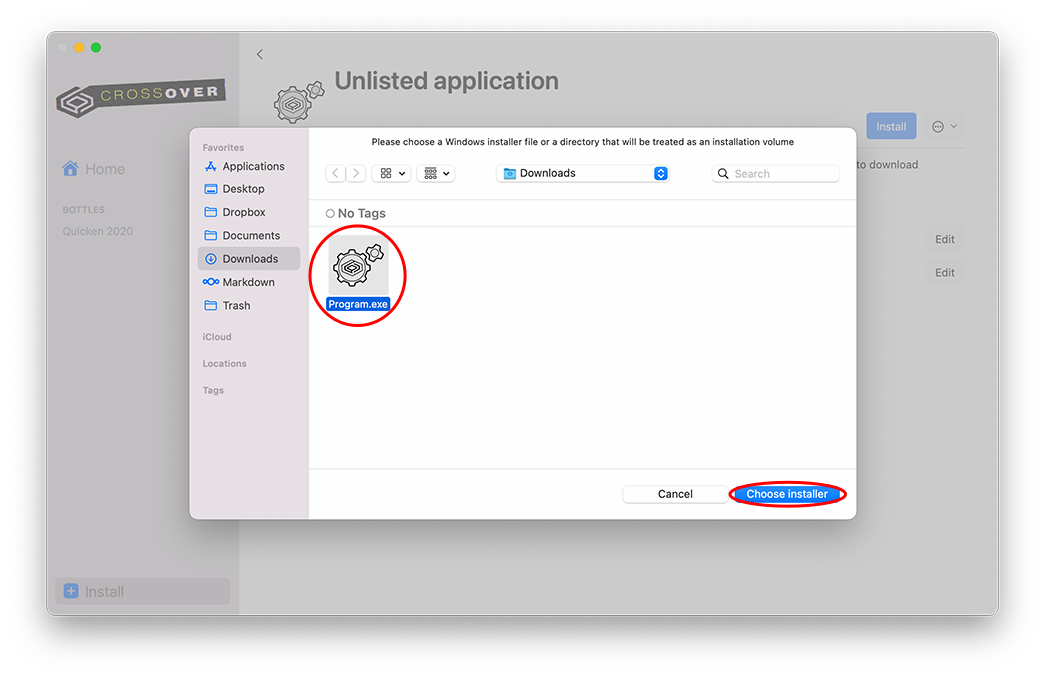 3. Select Bottle Details
Click Edit to open the Bottle dialog.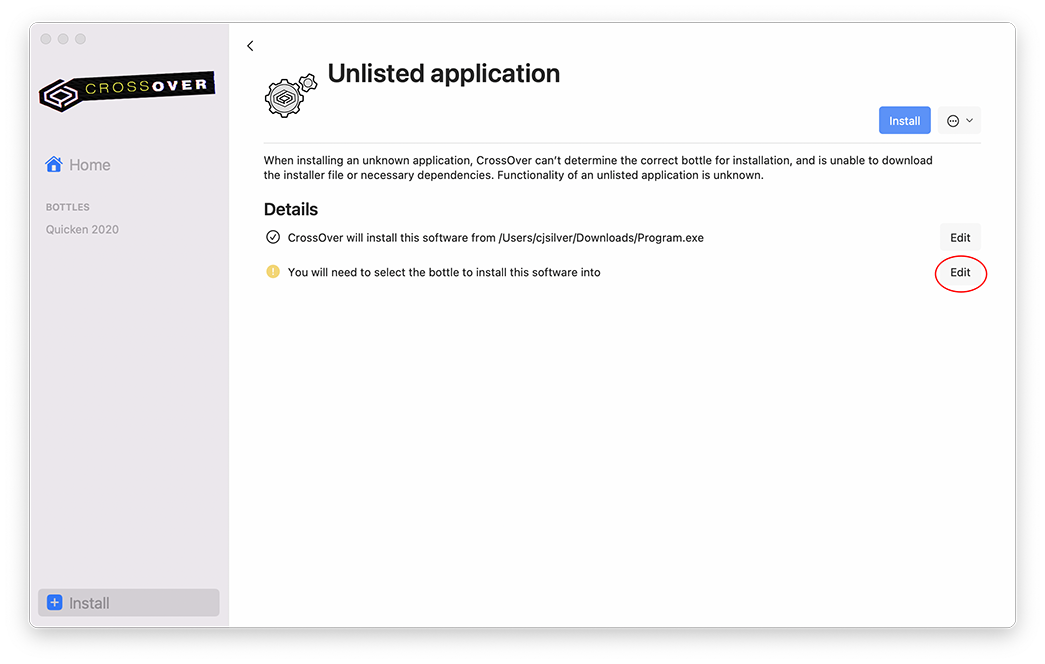 Enter a name for your bottle.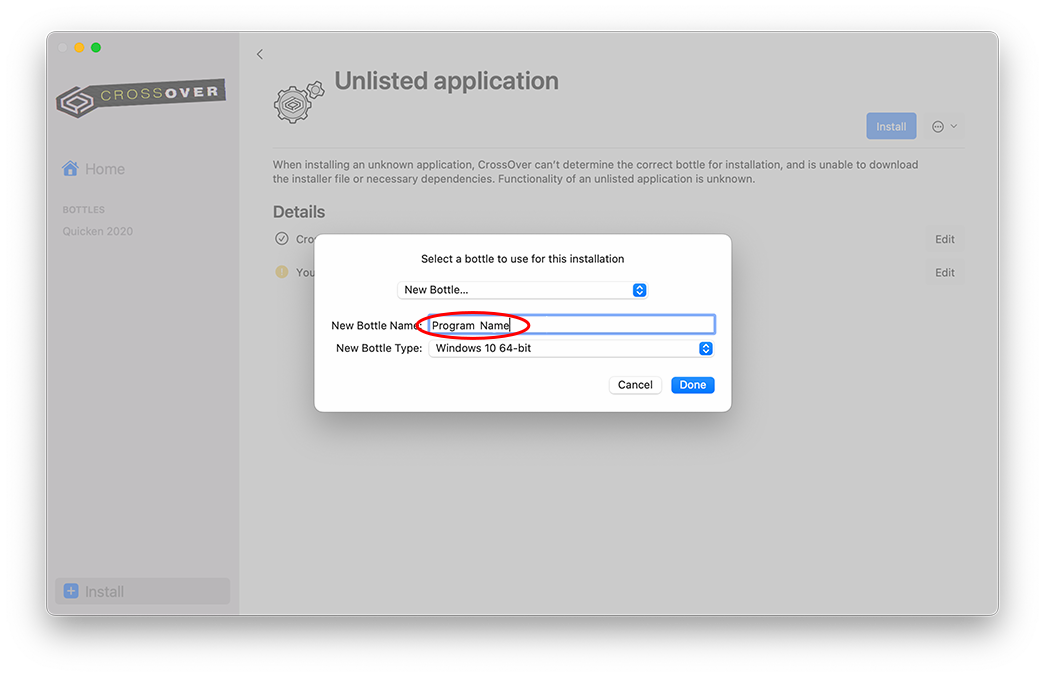 Select a bottle type from the list of bottles and click Done to proceed.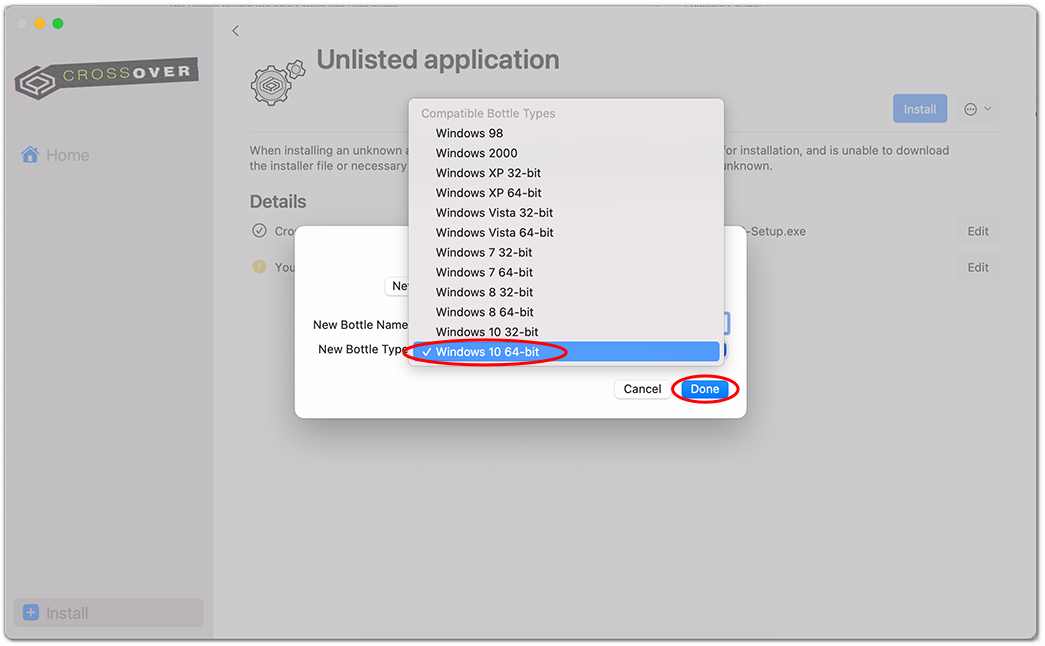 3.Continue Through Installation
Click Install.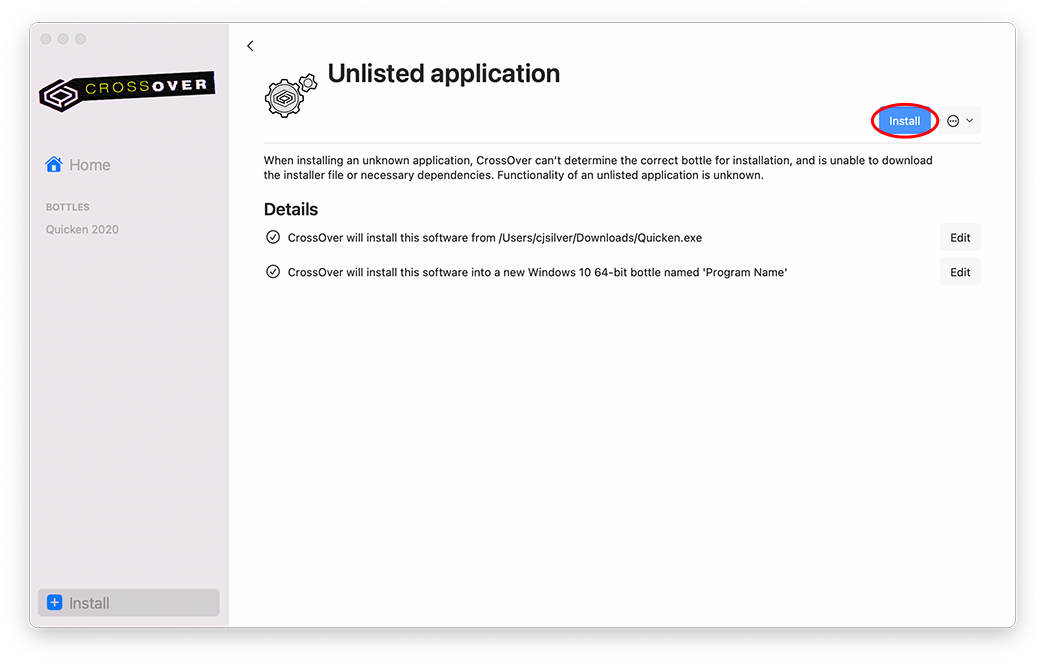 CrossOver creates a bottle for the Windows application's files and then runs the program's installer. Follow the installation steps just like you would on Windows. Typically, leaving the install options at their defaults is fine.
Once the installation is complete, Crossover displays the contents of the new bottle. Double-click the application's icon to run your program.
If no launcher icon is created, try manually launching the application using Crossover Run Command.
Related Articles
Instructions for CrossOver Mac 14.x and earlier
You can also watch this tutorial on YouTube
Last modified on
2022-08-24 19:13:37
by
CJ Silver
Are you sure you want to delete this page?
Note: Any nested pages that are under this one will be moved up one level. Any attachments tied to this page will be deleted.
Move / Rename Page
---
Unknown Error, unable to move!
That page exists already!
One or more of the parent pages specified in new path do not exist!
/support/wiki/
/support/wiki/mac/mactutorial/unknown_install
Please Wait...
eyJjb3VudHJ5IjoiVVMiLCJsYW5nIjpudWxsLCJjYXJ0IjowLCJ0enMiOi01LCJjZG4iOiJodHRwczpcL1wvbWVkaWEuY29kZXdlYXZlcnMuY29tXC9wdWJcL2Nyb3Nzb3Zlclwvd2Vic2l0ZSIsImNkbnRzIjoxNjczNjM5MzYzLCJjc3JmX3Rva2VuIjoiWUdVN3lYUVRNOFY0NnZ0RSIsImdkcHIiOjB9