Installing an unknown program from a disc
Beginning installation
When you insert a Windows disc into your computer Crossover will offer to install the disc for you. Click Install to continue.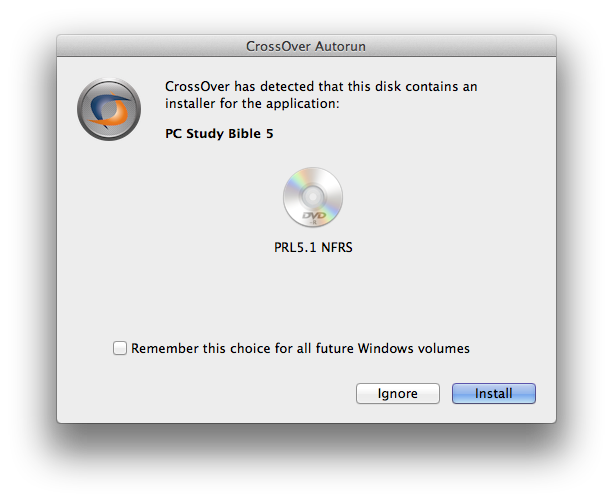 In the search bar enter the name of the Application.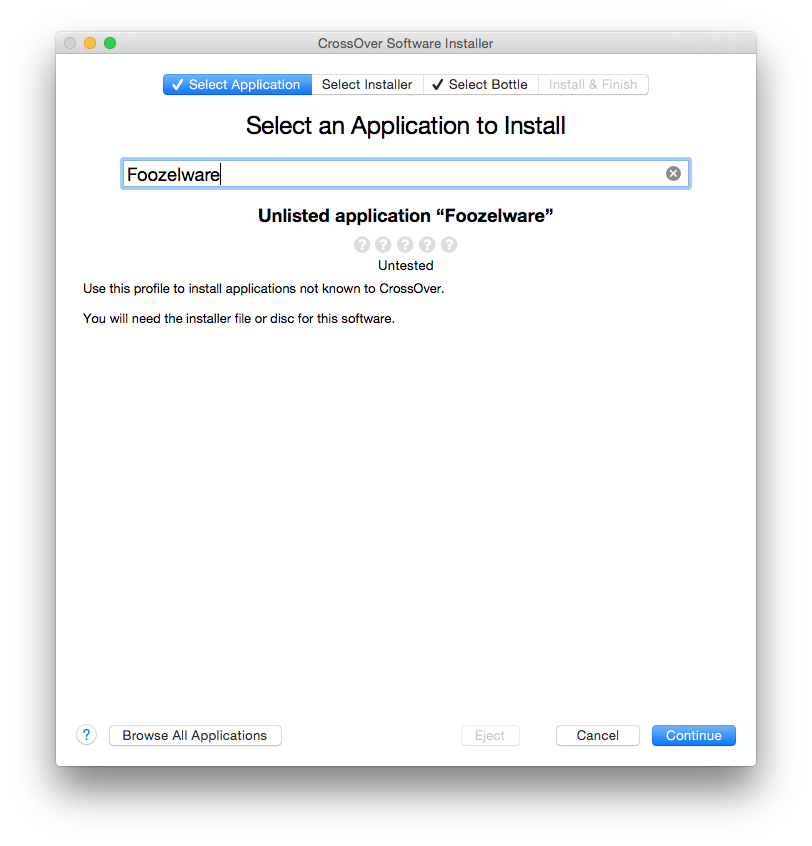 You can change the name of the bottle being created if you want. Click Install to proceed.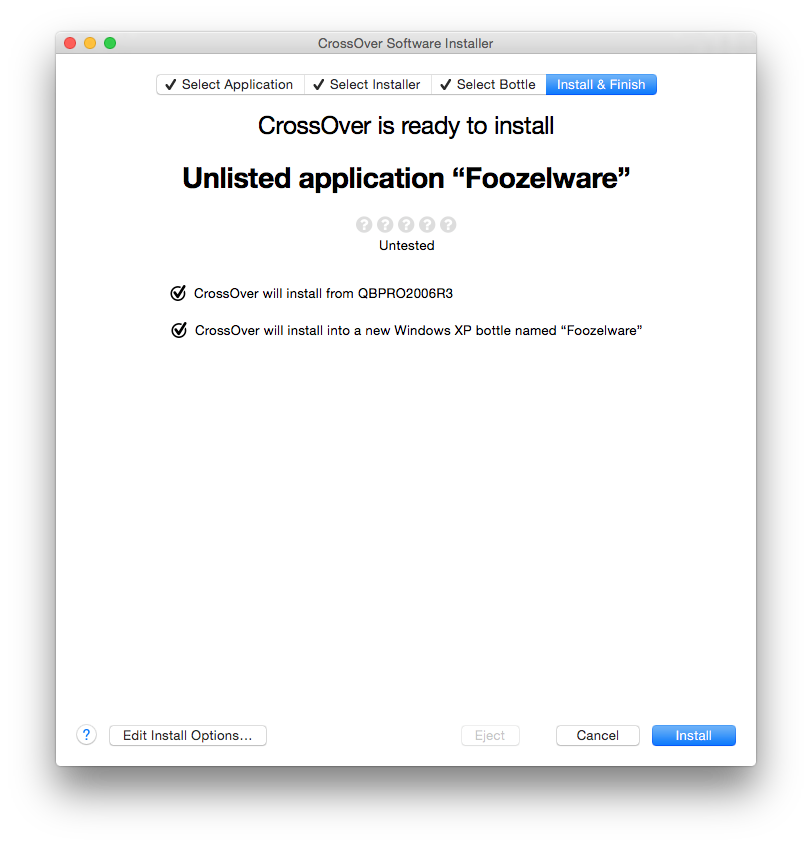 Continuing through installation
In a moment your program's installer should come up. Continue through that to install your program.
It's recommended that you keep settings at their defaults, and don't change the default install location.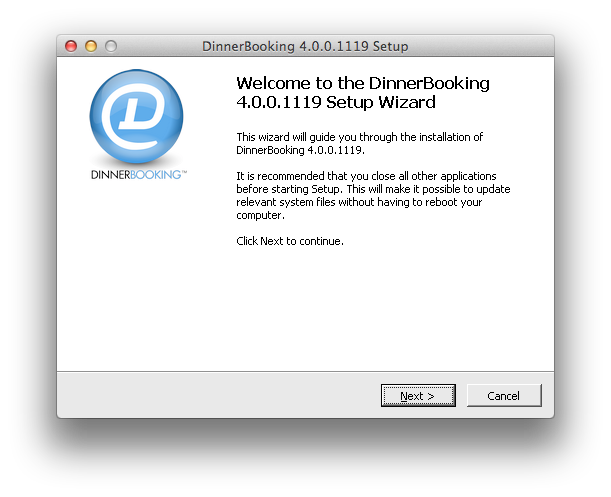 When the installation is complete click on Done.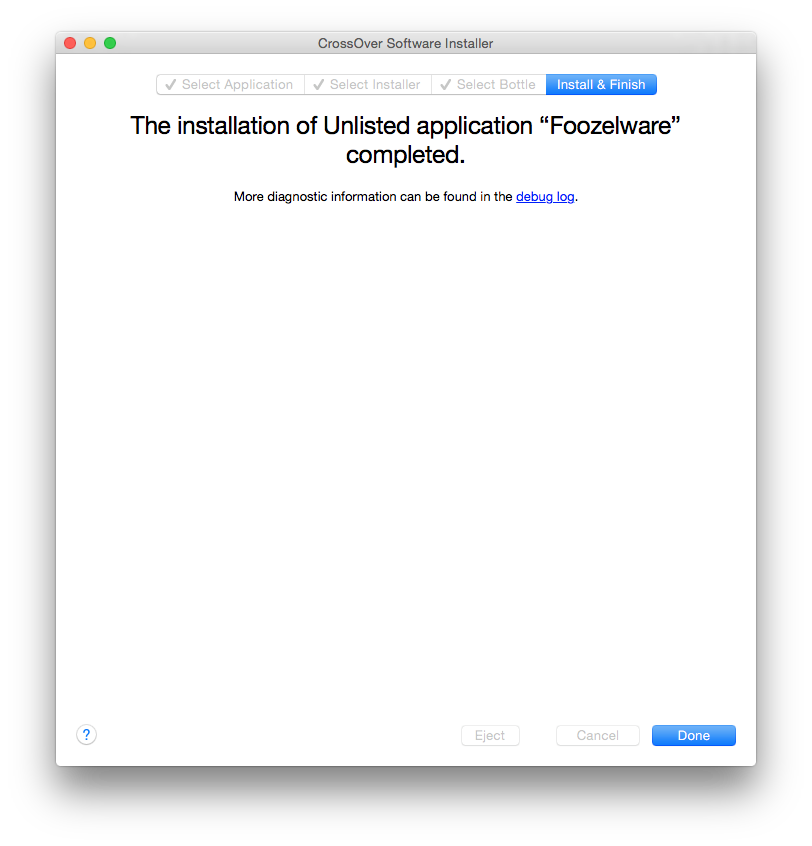 Launching your program
You can now double-click your application's icon in Crossover.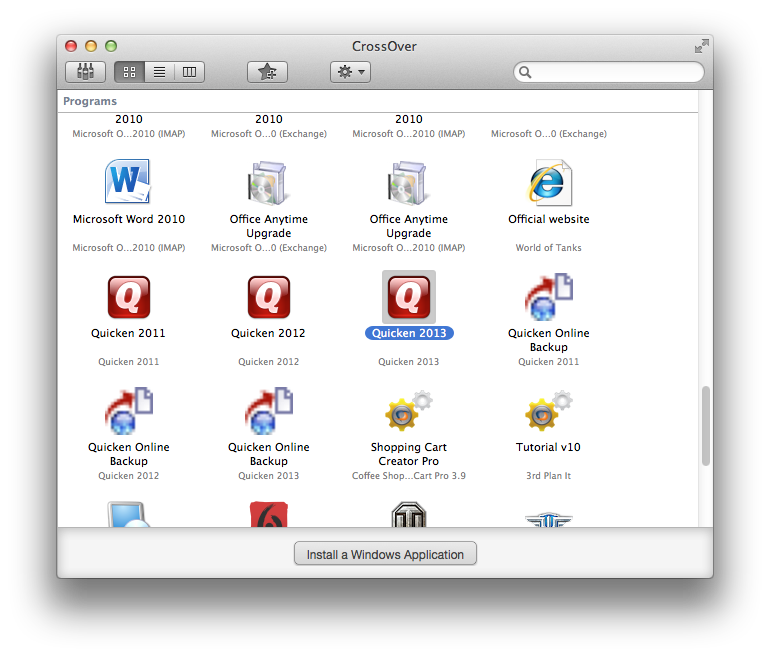 Other Articles
Unknown Installs on older Crossover versions
Last modified on
2015-12-10 14:31:54
by
Andrew Balfour
Are you sure you want to delete this page?
Note: Any nested pages that are under this one will be moved up one level. Any attachments tied to this page will be deleted.
Move / Rename Page
---
Unknown Error, unable to move!
That page exists already!
One or more of the parent pages specified in new path do not exist!
/support/wiki/
/support/wiki/mac/mactutorial/unsupported_install_CD
Please Wait...
eyJjb3VudHJ5IjoiVVMiLCJsYW5nIjpudWxsLCJjYXJ0IjowLCJ0enMiOi01LCJjZG4iOiJodHRwczpcL1wvbWVkaWEuY29kZXdlYXZlcnMuY29tXC9wdWJcL2Nyb3Nzb3Zlclwvd2Vic2l0ZSIsImNkbnRzIjoxNjczNjM5MzYzLCJjc3JmX3Rva2VuIjoiWGZWd0tnOGZDZHV4dFFrNiIsImdkcHIiOjB9