We're damn good at solving hard technical problems.
Making Windows® apps work seamlessly on macOS® and Linux® (aka "Porting", and a lot of that work with Wine) is one of the most difficult technical challenges in the development world. Really hard technical challenges require really smart people. When CodeWeavers began serving its clients in 1996, we cut our teeth on the nastiest technical challenges. What we found out is that WE'RE DAMN GOOD at solving hard problems. We then went looking for the most audacious technical challenges and along the way we found Wine. And while developing Wine is akin to swimming with Great White Sharks, we've still got the DNA to wrestle with the Grizzly Bear-like and Elephant-sized technical challenges your company is facing. Almost anyone can handle the easy stuff, but executives need someone to handle the treacherous (and to the big guys) next-level type development projects.
We're not trying to pick on the 'big guys' (we're all friends, right?), but the reality is that once we got a taste for fixing really ugly problems, we found out we liked it. We found out we were good at solving the unsolvable. Let us apply our crack commando like skill sets on your most challenging technical problems. So if you have a technical problem, if no one else can help, and if you can find us, maybe you can hire us…
Why in the world would you need ExecMode services?
Upstreaming Open Source patches on behalf of large corporate clients.
Large corporations that depend on open source software require a partner that can bridge the gap between the commercial and open source worlds. Our client wanted to upstream patches to open source projects so that these patches could be utilized appropriately with their commercial software. Doing so required a partner that not only understood how to traverse the open source world but could also develop necessary patches that could be utilized for implementing features and functionality in their commercial platform.
While internal legality, copyright concerns, and mountains of red tape prevented our client from even attempting this work, we were able to do the development and get the patches upstreamed on their behalf so that they could then deploy these patches in future open source builds of software. In doing so, our client was able to "sponsor" patches for the rest of the open source community as well. Everybody wins, and we think that's pretty cool.
10% Faster Makes a 100% Difference
A robot simulation software challenge presented by NASA Centennial Challenge and NineSigma challenged a couple of CodeWeavers software engineers to learn how to operate the simulation environment Gazebo, teach themselves open CV, and sharpen their Python skills all to create a virtual robot. Qualifying involved getting said virtual robot (using stereo image processing) to identify the location of a number of lit lights on a control panel, then walk up to a door, push a button to open the door and then walk through the quickest way possible. Seven seconds was the time to beat. Then the team had a breakthrough that would shave 0.7 seconds off! By programming the robot's arms to swing while walking and pressing the buttons without breaking stride the CodeWeavers team was able to complete the task in 6.3 seconds, and go on to complete the full mission placing fourth in the world.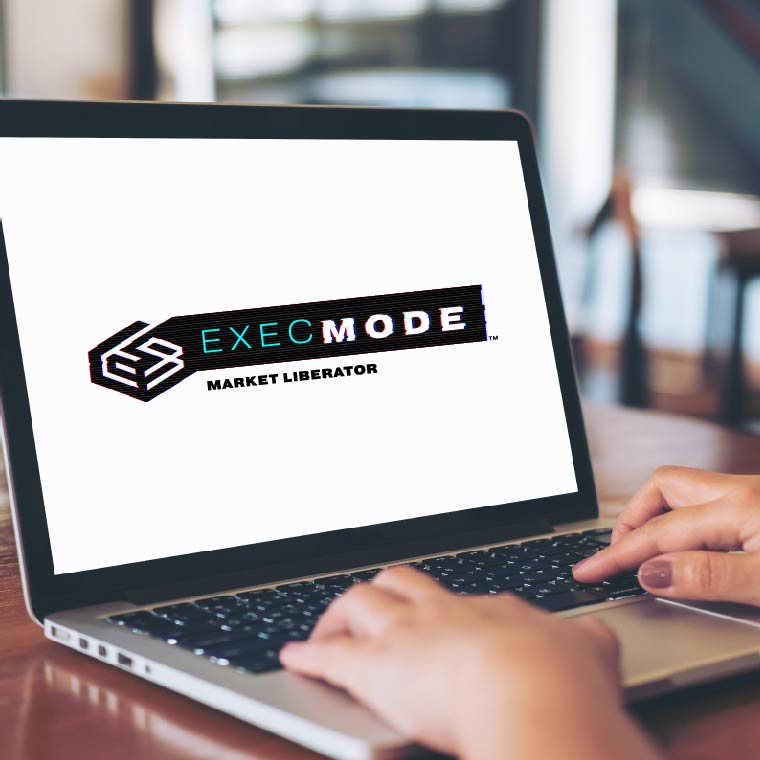 ExecMode™ Process Overview
Initial Consultation (free, one hour conversation)
Before we spend any of your money, we start with answering some basic questions:
What, precisely, is the problem statement?
What does "success" look like?
Is a solution even possible?
If it is, can CodeWeavers add value to that solution?
What other options do you have?
What is your (ideal) timeline?
Do you have a sense for your budget?
Are there any constraints we should know about?
What do you want to see as immediate next steps?
We're here to help, but this is a free phone call. We'll expect you to come to that meeting prepared - ideally, sending us materials to review in advance. If we believe we can help, only then will we ask for money.
Discovery (fixed fee and timeline)
After we sign a non-disclosure agreement (if we haven't already), we will invest time to research your project and focus on further defining the technical challenge and the most feasible solutions. At this point, we may discover we can't help, or that there is a roadblock we can't overcome. We'll deliver our detailed findings either way.
Statement of Work (fees and timeline depend on scope)
At this stage, we know we can solve the problem. It's just a matter of doing it. We outline the project requirements, tasks, deliverables, timeline and expectations for solving the technical challenge and submit that document for your approval.
Implementation
Then, we do it.
CodeWeavers or its third-party tools process personal data (e.g. browsing data or IP addresses) and use cookies or other identifiers, which are necessary for its functioning and required to achieve the purposes illustrated in our
Privacy Policy
. You accept the use of cookies or other identifiers by clicking the Acknowledge button.
Please Wait...
eyJjb3VudHJ5IjoiVVMiLCJsYW5nIjpudWxsLCJjYXJ0IjowLCJ0enMiOi02LCJjZG4iOiJodHRwczpcL1wvbWVkaWEuY29kZXdlYXZlcnMuY29tXC9wdWJcL2Nyb3Nzb3Zlclwvd2Vic2l0ZSIsImNkbnRzIjoxNzAwMTUwMjM1LCJjc3JmX3Rva2VuIjoiNFViN1BIZlpObW5kWVRkVCIsImdkcHIiOjB9