CrossOver +
(12 Months Support)
Full Version
Special Renewal Pricing
Email & phone support for 12 months
Upgrades & bug fixes for 12 months
1 Promo codes cannot be combined with any other offers or promotions.
Limit of one promo code per order.
CrossOver One is currently unavailable for purchase.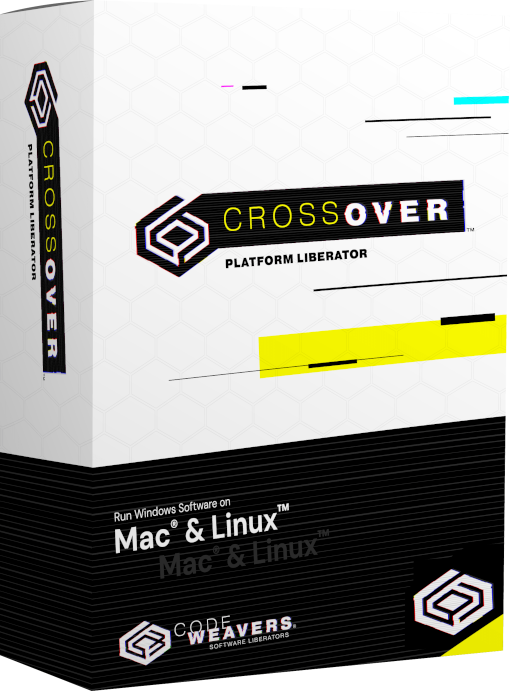 CrossOver™ Support Renewals
When you purchase CrossOver, you're not only getting the most reliable and cost-effective way to run your favorite Windows apps on macOS, Linux and ChromeOS - you're also supporting the Wine project!
Existing customers can renew their support.
Please login to see your renewal options.
CodeWeavers or its third-party tools process personal data (e.g. browsing data or IP addresses) and use cookies or other identifiers, which are necessary for its functioning and required to achieve the purposes illustrated in our
Privacy Policy
. You accept the use of cookies or other identifiers by clicking the Acknowledge button.
Please Wait...
eyJjb3VudHJ5IjoiVVMiLCJsYW5nIjpudWxsLCJjYXJ0IjowLCJ0enMiOi02LCJjZG4iOiJodHRwczpcL1wvbWVkaWEuY29kZXdlYXZlcnMuY29tXC9wdWJcL2Nyb3Nzb3Zlclwvd2Vic2l0ZSIsImNkbnRzIjoxNzAwMTUwMjM1LCJjc3JmX3Rva2VuIjoiZXJHYkZ2eFJQQzNNcXlkQiIsImdkcHIiOjB9