It's that time of year again, when
CodeWeavers
launches yet another release of its core product
CrossOver for Mac and Linux
. After a
year of development and months of vigorous testing we're shipping
CrossOver 14
, which includes the very latest release of Wine 1.7.25. Together, the ninjas and pirates of CodeWeavers compiled a list of the 8 best features of the newly released CrossOver 14.
1.) We've added support for
Quicken 2015
, along with numerous bug fixes for Quicken 2011-2014.
2.) We've added support for the games:
3.) We've redesigned the user interface to make it easier, faster, and more intuitive to start using CrossOver.
4.) The core of CrossOver (
Wine
) has been updated with thousands of patches that do everything from fix existing bugs to help get new programs in CrossOver 14 running.
5.) It's compatible with Yosemite (Mac OS 10.10) and no longer spawns extra icons in the dock.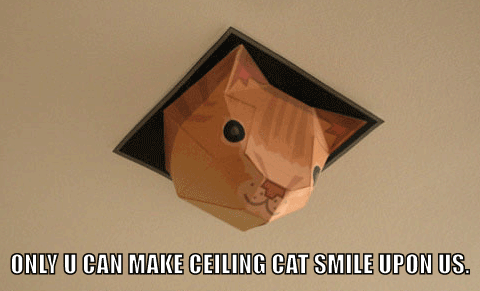 6.) Our unified interface in CrossOver 14 brings all of your Windows applications together in one easy to use launcher. Customize the layout to create favorites of your most used applications.
7.) Already a CrossOver user? All the advanced functions of CrossOver are brought into the unified launcher. Right click to run a command, view the bottle contents or make on the fly adjustments.
8.) Each time you
purchase a copy
of CrossOver Ceiling Cat smiles upon us.
CrossOver 14 for Mac and Linux is available to immediate download at
www.codeweavers.com
. Not ready to buy yet? Be sure to take advantage of our
FREE
2-week
CrossOver Mac
and
CrossOver Linux
trial.
About CodeWeavers
Founded in 1996 as a general software consultancy, CodeWeavers focuses on the development of Wine – the core technology found in all of its CrossOver products. The company's goal is to bring expanded market opportunities for Windows software developers by making it easier, faster and more painless to port Windows software to Linux. CodeWeavers is recognized as a leader in open-source Windows porting technology, and maintains development offices in Minnesota, the United Kingdom and elsewhere around the world. The company is privately held.
About Jana Schmid
Jana has been working in the marketing profession for over 15 years. She joined the CodeWeavers marketing department in 2010 and has earned oddities such as the Margaritaville Tahiti Frozen Concoction Maker and a lifetime supply of sparkling water for her performance as Marketing Director. Contact Jana at jana@codeweavers.com and learn more about her professional accomplishments on LinkedIn.